When Is the Best Time of Year to Buy a Mattress?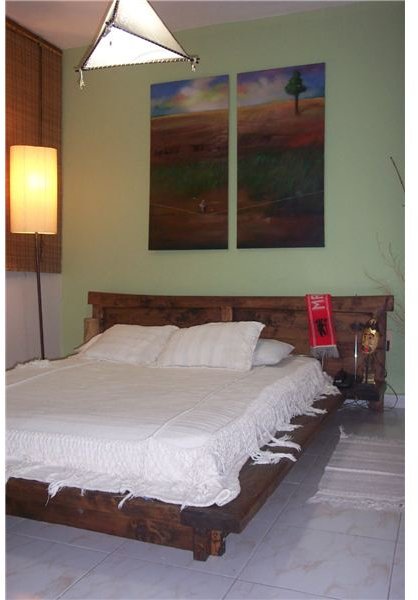 May Is the Best Time?
According to "The Best Time to Buy Guide," published on freeshipping.org, the best time of year to buy a mattress and a box spring is during the month of May. New models of mattresses tend to come out over the summer, so you are more likely to get an excellent deal on a mattress in May when retailers slash prices to make room for new inventory.
Other publishers disagree.
Best Time of Year to Buy a Mattress
According to Bank Rate.com, quoting Nancy Shark- the executive director of the Better Sleep Council, which is a mattress-industry sponsored education project- it is always a good time to buy a new mattress.
She says, "There really isn't one best time to buy a mattress. Retailers always have sales. The emphasis should be on looking for the best level of comfort and support within your budget. In terms of shopping, look for store services, delivery and removal of old bedding and be sure to test out the mattress before buying."
There is a lot of competition in mattress sales, and by comparison shopping and taking advantage of price matching deals, this means you may not have to wait to buy. This is a good thing since sleeping on a bad mattress can have serious consequences to your health.
January or July the Best Times?
Still, others say that the best time to purchase a mattress comes when the best bedding, linen, and furniture sales happen, and that is in January or July. In these instances, many retailers are clearing their showrooms after the Christmas season and getting ready for new furniture in February. According to Jackie Hirschhaut, the vice president of public relations and marketing for American Home Furnishing Alliance, you can get great deals in January and in July, as showrooms make room for new inventory.
Smart Shopping
Given the range of answers on the best time of year to purchase a mattress, consumers would do well to shop early, shop often, and to comparison shop. Mattress retailers may offer better deals than some department stores on mattress purchases. These deals can include better warranties, free haul away of your old mattress, overnight delivery, and zero percent financing for the mattress purchase.
Take these offers into consideration when shopping for your mattress, as such deals may be available all year long. Consumers are also advised to take a deal they are being offered on a generic brand of mattress and see if other retailers will match that deal on a name brand or signature style mattress. A mattress store who wants your business will be willing to work with you, no matter what time of year it is.
Smart shopping can go a long way, any time of year, and if you do a little bit of research, you won't even need to worry about waiting for the right time!
References
Image from Morguefile.com
Article references from Bank Rate.com