Renovating Your Home - What is The Best Hot Tub to Purchase?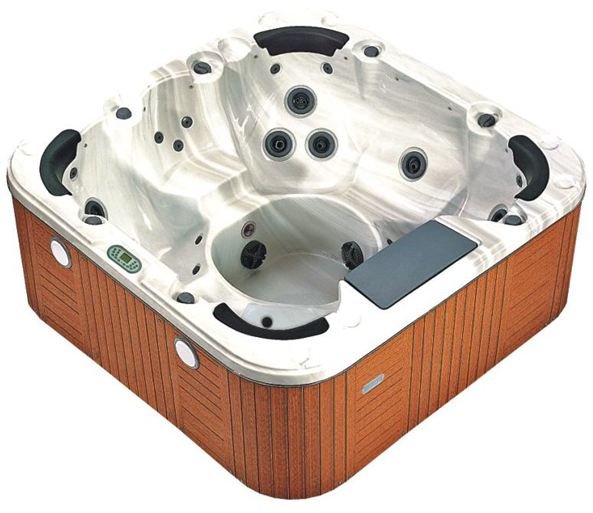 Introduction
Like choosing an automobile, buying a hot tub can affect and become an important family decision! Similarly, you have a motive for purchasing a hot tub and each member of the family will have their own reason for wanting you to buy one. In this case, you can either take the dogmatic approach by making the decision; or you can review the situation with the family and perform some research. There are a number of manufacturers and suppliers who realize that generally, this is an investment for a family to enjoy. Accordingly, there are many products on the market to choose from so what is the best hot tub to purchase?
What Are Your Demands?
If you have a set budget, then this could determine your market research. In any event, this will be beneficial for you to obtain an idea of exactly what is available and at what price. Among the first things that may be reviewed is the "jet power." There are some users who like being pounded and stimulated by six jets of water; while others like to relax with a leisurely soak. If you are in a situation where both are required, then this could be a good starting point.
Acrylic Hot Tub
It is generally recognized that one of the most popular types of hot tub, has an acrylic shell, with a fiberglass or foam under structure.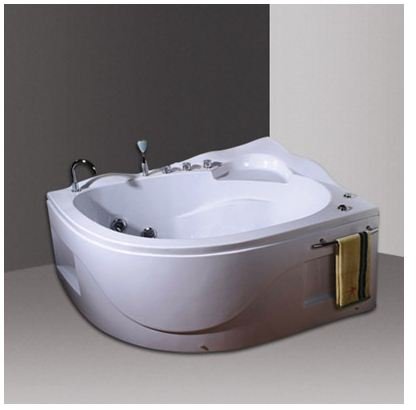 This can be enclosed within a wood or synthetic cabinet. This model is considered portable; however, it is difficult to move and requires to be established on a firm surface. There are a large number of options and "add-ons" available and it is, therefore, able to cater to most family requirements. An estimated price range is $3,000 to $10,000.
A Portable Hot Tub?
The least expensive type of hot tub is the inflatable/portable variety. They are manufactured from combinations of vinyl, nylon and plastic, but are reputed to be less durable than the standard "above ground" hot tubs. Many of these models utilize a blower system to circulate air into the water, instead of hot water. Most users find they are suitable for short soaks of between fifteen and thirty minutes. Their estimated price range is $800 to $2,000.
Above Ground
Similarly priced to the standard "above ground" hot tubs; are those constructed of Teak, Redwood or Cedar, which although resembling the original models, have now been upgraded. They offer natural aromatherapy, emanating from the type of woods used in their construction, and their source of heat can be electric, gas or wood! A firm surface is required for their installation and some extensive maintenance is required for them. An estimated price range is $1,500 to $7,000 and they are available from specialty suppliers, or in "Do it yourself" kit form.
High-End Hot Tubs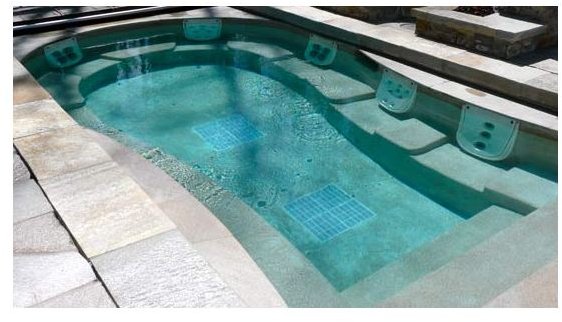 The hot tub made of Gunite, with a decorative tile overlay, is perhaps the most expensive hot tub available. They are able to heat the water quicker and hold the heat longer, but they are more expensive to operate and to maintain. Aesthetically, this type of hot tub is the most attractive and they may return your purchase of one by the raising of the value of your home. Their price estimation is $5,000 and upward.
Recommended Suppliers
As far as suppliers are concerned; Caldera presents their hot tubs as being incredibly comfortable, with seating that is sculpted to cradle your body. Hot Spring Spas advertise as having been established since 1977 and that 850,000 hot tub owners are experiencing relaxation with their products!
Discount hot tubs offer relaxation and a pulsating hot water action, for a foot, neck and back massage, with water and air jets. Each hot tub from Arctic Spas is ergonomically designed for personal comfort, to meet your therapeutic needs. What is the best hot tub to purchase? The answer may depend on your budget and your wants and needs.
References and Image Credits
Image Credits