Top 5 Alternatives to Bachelorette Party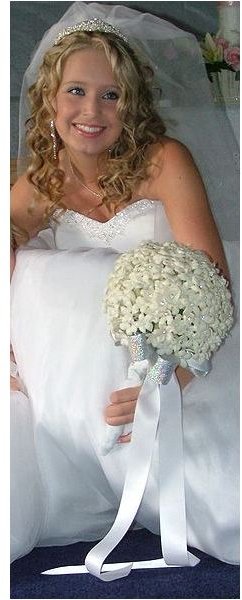 Skip the Norm
When my daughter had her bachelorette party, it was full of drinking, a piano bar of antics, and quite a few embarrassing photos. On top of that, the bridal party was late for their pre-hair and make-up appointments scheduled for the next day—an event that was paid for up front!
It was pricey as well! With her five attendants, myself, the groom's mom and two friends the evening came to a whopping $1,500!
While the traditional booze and laughter party accompanied by fake wedding veils and bride shirts may be hot, they're not as trendy as they used to be. There are more innovative alternatives to bachelorette parties that can leave the bride and the attendees clear-headed the following day along with some money still left in your pocket.
Image Credit: (https://commons.wikimedia.org/wiki/File:Bride_with_stephanotis_bouquet.jpg)
1. Scrabble Party

I had a friend who did this and it worked out well and everyone had a blast. You don't have to rent a facility or pay admission fees to bars—you can hold the event at someone's home. Divide the bridal party into teams of 2-4 players and start the Scrabble competition. Continue to play until the final team reveals a winner and offer prizes for first, second, and third. Include non-alcoholic refreshments and some great appetizers or a small buffet. Set a time limit so you don't end up playing this word game all night long.
When comparing this event to the traditional bachelorette party, you'll save lots. You can either buy appetizers or do a pot luck and for the prizes, keep them each at a cost around $25 a piece–much less than the normal blast.
Image Credit: (https://commons.wikimedia.org/wiki/File:Scrabble.svg)
2. Cooking Party
This alternative to a bachelorette party can be fun and easy to set up. To avoid too many cooks in the kitchen, invite a local chef to cook for you and offer a class on the appetizers, entrée, and dessert. Only include one or two bottles of wine pairings to split among the attendees. You will have to pay the chef, the cost of ingredients, and wine, but it's much cheaper than a late night event with much partying. A great favor is a pamphlet or book that includes the recipes from the guest chef.
Save big bucks here by asking an up-and-coming chef instead of an already established chef to cook. New chefs may charge you per person such as $30-$40 a piece. The wine can be found at discount wine stores and the pamphlet can be made right on your own computer.
3. Hiking Party
No matter where you live, there are probably hiking trails that can be conquered in any season. In addition to this bonding event that offers tons of time to chat, bring along eco-friendly green water containers to give as gifts marking the day of your wedding event. Ask the attendees to bring photos of you and your groom and when you take a break to eat healthy snacks, browse those photos to have an afternoon full of memories and fun.
This low-cost fun-filled event will cost you basically nothing except for the price of the water bottles, which you can find for around $10-$15 a piece.
4. Intimate Apparel Fitting
They say most women don't even know the right size bra they should wear and just guess at a size. This alternative to a bachelorette party involves a trek to a local department store (you may have to call ahead depending upon the size of your group) where every gal gets a free fitting from an expert. As favors, buy each bridal attendant a bra in the correct size. Ask the department store if they can serve a cold or hot beverage depending upon the season and laugh up the afternoon by holding a contest on who is the most off on their bra size. Make sure to include a prize for the winner, perhaps a free makeover at the cosmetic counter.
This alternative may be a little more pricey, but not as much as the bar bash. Fittings should be free, but the cost of the bras can range from $40 to $90 in a department store. Ask the fitter to offer some suggestions on brands that are on the low end of the scale to help you save money. For the makeover, find a cosmetic counter that is offering free makeovers.
5. Book Party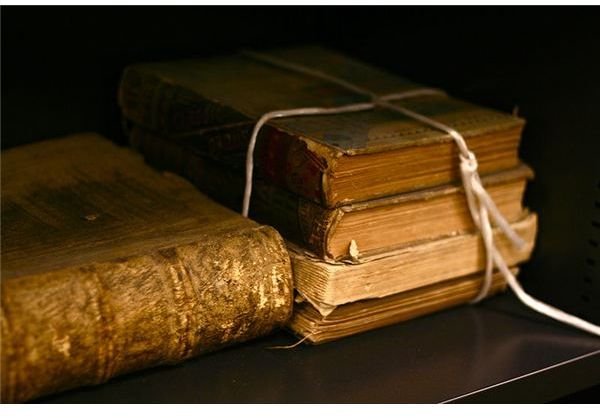 On a friend's birthday party, instead of hitting a restaurant, we took a trek to her home and discussed and passed along our favorite reads. This is also an excellent alternative to a bachelorette party as it gives insight into books you may not know about and creates an intimate and friendship-filled atmosphere. If the party is held at the bride's home, the attendees should bring along food that can range from snacks and beverages to a full course meal. Have guests read passages of their favorite books and at the end of the evening trade books as a gift for the attendees.
Save money here by asking everyone to make a dish to bring along with already owned favorite books instead of buying new books. The book exchange is great and free.
Image Credit: (https://commons.wikimedia.org/wiki/File:Old_books_by_bionicteaching.jpg)
Be Inventive!
These 5 alternatives to bachelorette parties are only a few suggestions. Use your imagination and be inventive on other ideas. Maybe a white water rafting trip or a day skiing on the slopes filled with hot chocolate could be accomplished. Lingerie, clothing, and jewelry parties are also good ideas.
If you are planning something athletic, make sure all the bridal attendants and bride are comfortable with the idea before you plan the event. There are many alternatives to a fun-filled party for the bride to be that don't have to include a pounding head the next day and the fear of pictures or actions that may be uncomfortable or embarrassing in the future.
Whatever route you take for a bachelorette party, choosing an alternative that is inexpensive will save you dollars on an already costly upcoming event–the wedding!