Fundraising for Fishing Group: Ideas and Tips You can Use!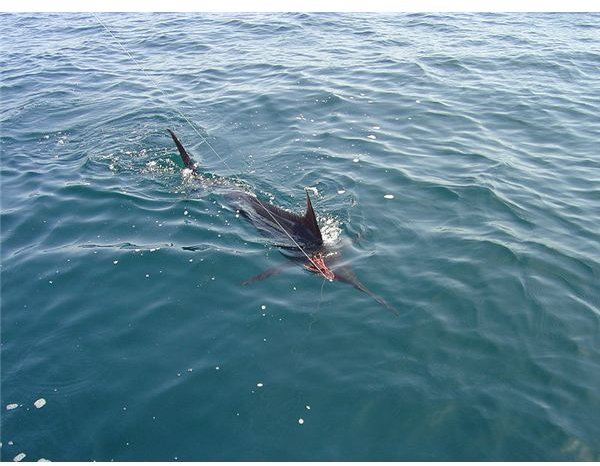 The Need for Fundraisers
Fundraising for fishing group endeavors should begin by assessing the need the fishing group has for money. In many areas where overfishing has created a deficiency of fish as well as an imbalance in the ecosystem, fishing clubs have emerged as leaders in ecological preservation. These groups raise funds to lobby for better regulations, rehabilitate streams and lake and re-stock fish populations. The First Fork Fishing Club in Potter County, Pennsylvania has done just this.
There are other fishing clubs that cater to special groups such as the deaf, inner city kids or public schools. These organizations have a higher mission of teaching through fishing and often require subsidy funding to help members travel to fishing spots, have the proper gear and resources for a safe and prosperous fishing trip.
Images
Fishing Tournaments
Reaching out to fellow fisherman is a great way to spread the word about your club, the local need and any news that is happening with local fishing holes. Fishing clubs can raise a lot of money by hosting a fishing tournament. Depending on where you live and the type of fishing available, these events can attract hundreds of participants - each paying a registration fee for entrance. With a few corporate sponsors to help fund prizes and support the promotion of the event, a fishing club can raise money, bring the community together and draw awareness to its cause.
Fishing Classes and Tours
Fundraising for fishing group projects can also involve fishing methods. There are so many types of fishing styles and techniques, that a fishing club in a specialized region can help educate others about the best fishing practices in the area. Clubs might hold classes about the best bait and tackle to use for specific fish and then take small groups out to the hottest fishing spots to demonstrate how the techniques work. This is ideal is areas where tourism is high with outdoor activities topping the to-do list of visitors.
Banquets and Dinners
Give the fishermen of your club a chance to share the tales of the "big one that got away" by hosting a dinner banquet. This can be on a dinner cruise or land-locked, depending on availability and convenience. These are thrown in one of two ways: by renting the location and catering it or by asking a location to "give back" a percentage of the night's revenues for those attending with the group.
A fishing group may choose to hold an annual holiday banquet and request each attendee pay to attend. Event coordinators would need to find the cost per person that covers the location, food and entertainment costs as well as the extra that goes to helping the club's mission. Smaller clubs might ask a local restaurant to host a "club night" that invites club and community members to dine at a particular establishment with anywhere from 5 to 20 percent of the gross receipts going back to the club for fundrasing. Fishing group coordinators might print "club night" fliers to provide to the restaurant with receipts.
If you have other fundraising ideas for fishing groups, be sure to share them in the Comments section below.
References
Take Me Fishing: https://www.takemefishing.org/state/page/state-fishing/education-programs/state/AZ
Livestrong: https://www.livestrong.com/article/11428-need-fishing-clubs-deaf/
First Fork Fishing Club: https://www.firstforkfishingclub.org/fffcwebsite_002.htm
Picture Credit: Creative Commons Attribution-Share Alike 3.0 Unported license; https://commons.wikimedia.org/wiki/File:BlueMarlin.JPG