Credit Card Use Overseas: Don't Leave Home Before You Read!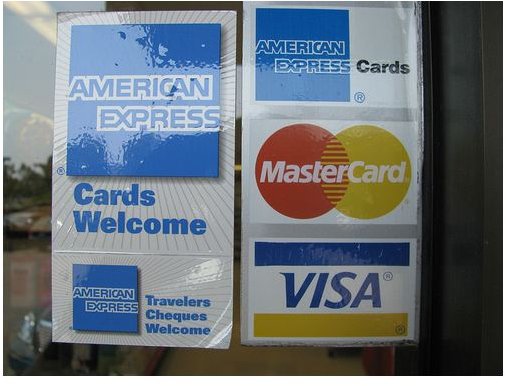 Countries like Thailand, Argentina, and Costa Rica are spiking in vacation popularity. Unfortunately, the increasing popularity of many international destinations has also boosted the rate of crime - especially where credit cards are concerned. While most overseas destinations will accept credit cards, you should follow several tips for credit card use overseas to protect not only your personal spending plan, but also your physical safety.
Tip #1: Call Your Credit Card Company Before Leaving Home
Call your credit card issuer before leaving for any international destination. Many shopkeepers in most of the world's major cities accept cards ranging from Visa to American Express. However, overseas transactions are often flagged as fraudulent by credit and debit card companies for your account security. Advising the financial institution of your travel plans in advance of flying off on a tropical jaunt can prevent you from dealing with unnecessary headaches related to frozen credit cards.
Tip #2: Copy Those Essential Documents Before You Go to the Airport
Copy your credit and debit cards, plane tickets, passport and other essential documents before trekking across the United States border. Leave the copies with a trusted person who is not going on the trip and can be easily contacted in the event that your essential documents are lost or stolen.
Also, don't forget to copy the identification page of your passport and keep it with you and your credit card while traveling abroad. The Australian government notes that a growing number of Thai shopkeepers are asking to see identification to ensure they are not becoming victims of credit card fraud. You should never hand over your actual passport to a stranger.
Tip #3: Withdraw Some Local Currency Using an ATM
Withdraw enough local currency from an ATM for at least some of your planned adventures, especially if you plan to head beyond the main tourist track of your destination country. Keep this cash and any traveler's checks in separate places on your body; use money belts and similar accessories to best protect yourself and your hard-earned cash in the event that someone accosts you.
Tip #4: Have Fun, But Keep Your Eyes Peeled
Write down all credit card transactions and keep your receipts. Also, watch carefully during each transaction to ensure that the establishment's employee is not copying your personal information.
Tip #5: Staying Safe
Never resist a robbery or attempt to directly confront anyone who may have committed a crime against you; contact the local police or your country's embassy depending upon the situation.
Once you're back from your relaxation, keep in mind that your credit card might not be entirely safe. As each new billing statement comes into your mailbox, compare the receipts from that trip against the charges on your card. One of the most prevalent problems surrounding credit card use overseas is not theft of the card itself, but unauthorized capturing of your card information. This crime can lead to unwanted charges even months after you finished your last tropical beverage overseas.
References & Resources
Australian Department of Foreign Affairs and Trade: Travel Advice for Argentina: https://www.smartraveller.gov.au/zw-cgi/view/advice/argentina
Australian Department of Foreign Affairs and Trade: Travel Advice for Costa Rica: https://www.smartraveller.gov.au/zw-cgi/view/advice/costa_rica
Australian Department of Foreign Affairs and Trade: Travel Advice for Thailand: https://www.smartraveller.gov.au/zw-cgi/view/Advice/thailand
Travel Alerts & Warnings: https://www.insuremytrip.com/travel-alerts-and-travel-warnings/
PHOTO CREDIT: TheTruthAbout…, Flickr.com, Creative Commons rights-cleared commercial image