Inflation and Food Prices: What Food Inflation is and How to Combat it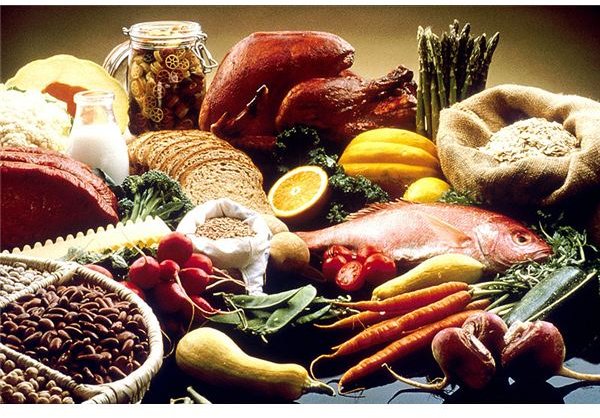 Being Aware of Food Inflation
Today, more than ever, consumers must be aware of inflation and food prices. Food is a necessity and you should be aware of how inflation affects food prices in the marketplace. Learning about the factors that affect food inflation increases your awareness and helps you make better food choices as a consumer.
The Consumer Price Index and Food Inflation
The Consumer Price Index (CPI) has forecast an increase of up to 1.5 percent for 2010. The Consumer Price Index is a measure of the change in prices paid for goods by consumers over time. (United States Department of Labor, Bureau of Labor Statistics 2010). This increase is also forecast at 1.5% for grocery store and restaurant food prices. Although these figures may sound high, global economists are saying food price inflation is remaining below the historical average.
Inflation is a condition which exists when prices of goods continue to rise, while the value of money continues to decrease, (United Stated Department of Labor, Bureau of Labor Statistics 2010). Looking at the Consumer Price Index can help you gauge expenses, including food prices, if you understand how the Consumer Price Index works. The United States Department of Labor, Bureau of Labor Statistics is the government agency responsible for publishing the data every month. They have over 400 economic assistants who gather data by making phone calls, or visiting supermarkets, restaurants, and other business establishments. The CPI measures the change in the price paid for goods and services. The CPI is usually measured for urban areas, so if you live in a rural area, your experience may be different. The CPI measures inflationary trends, looking for areas that show an increase in price-cost.
Food Inflation Factors
There are several factors involved in food prices and inflation, including the cost of food manufacturing, transportation costs, and scarcity of food items. By looking at the measure of the overall change in prices for food items, you can see certain trends and determine areas of saving for you and your family. For instance, if the price of beef is skyrocketing, you may begin buying more poultry and fish for your family's consumption.
Current Examples of Food Inflation
Beef prices are currently being affected by inflation. The current situation in the cattle market affects the price you pay for beef in the supermarket. Meat prices are higher globally than they have been in 20 years. The rising price of cattle feed is driving up the prices. There is an increased demand for beef globally, which is creating higher prices and food inflation in the beef industry. Pork is also being affected by food inflation. Pork bellies, the primary ingredient of bacon, as of September 2010, were recorded at a record $1.50 per pound.
The Cause of Food Inflation
Agricultural economists say that food inflation is caused by a decline in food supply, natural disasters such as floods or drought, and economic or political actions such as an economic embargo. The remedy for food price inflation is to increase the amount of food available or to reduce the amount of money paid for food. This is sometimes a slow process.
Combating Food Price Inflation
There are a number of things consumers can do to combat inflationary food prices. Smart shopping for nutritious food at good prices is key. Look at your family's diet. Cut out high-cost, non-nutritious and high-fat snacks and sugary sodas. Buying food items in bulk at food warehouse outlets can also help combat high food prices. Budget your food purchasing and plan a menu. Making a list before grocery shopping can help you resist the temptation of impulse buying. Take an inventory of food items you have on hand and buy only what you need. Buying store brands or generic brands can also save you money. If you find a food item on sale that you use frequently, take the opportunity to stock up. Using these food-buying tips will save you money in the long-run and help stretch your money when looking for ways to combat inflationary food prices.
For more money-saving food tips, read Basic Shopping List for Healthy Meals on a Budget and Four Tips on How to Stretch Your Food Budget.
References:
https://www.bankrate.com/brm/news/bank/20040421b1.asp
https://www.agribusiness-mgmt.wsu.edu/ExtensionNewsletters/price-cost/Price_Inflation.pdf
https://www.msnbc.msn.com/id/24127314/39055578
https://www.ers.usda.gov/briefing/cpifoodandexpenditures/consumerpriceindex.htm
https://www.bloggingstocks.com/2010/09/02/meat-prices-fuel-food-inflation/