Lowering Infant Expenses: Ideas you can Use!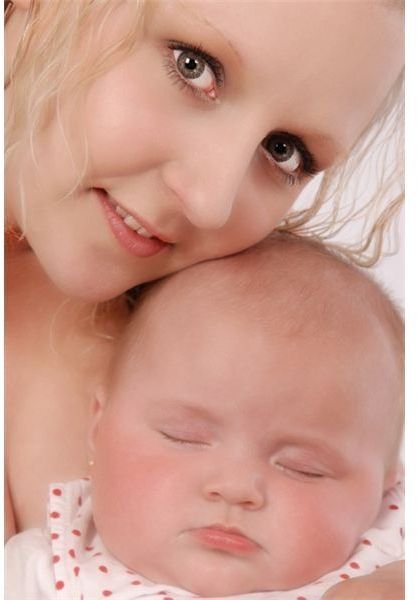 Welcoming a new baby into the family is always a momentous occasion but it is one that can be extremely expensive if spending is not placed under control from the start. The following are just a few suggestions on how to cut back on newborn baby expenses without sacrificing on the things your baby will really need.
Be Practical
There are so many adorable things to get for newborn babies that practical is easier said than done. However, if you are on a budget it is extremely important not to get carried away with things that may be nice to have but not necessarily imperative to have. Make a list of the things your baby will need and then go through your list with a critical eye. You don't need to get the most expensive crib if there are cheaper alternatives that can do the job just as well. Expensive baby bedding might also be a nice touch but this is not necessary for your baby's comfort and in fact may not be recommended by your pediatrician. Prioritizing your list of items helps you to focus on the things that are the most important for your baby's comfort and safety.
Know What to Get Second Hand
Some things can be accepted from friends who have just had babies or purchased from secondhand shops. As long as the item is still deemed safe for use it can be used on a secondhand basis and this can drastically reduce the cost. You may be able to get a crib, stroller, car seat and even some gently used or never-before used clothes from secondhand sources. Babies grow so quickly that they often don't get the opportunity to wear all their little outfits before they are too big to fit into them. This should also be a cue to new parents not to go crazy buying brand name clothes for newborn infants because they literally outgrow their outfits almost every week.
Create a Baby Registry
Another way to lower newborn baby expenses is to get your friends and family in on the action by creating a baby registry. Those that are close to you are bound to want to help you to celebrate the addition to your family and a baby registry makes it easy for them to contribute without worrying that they will give you something you already have. By itemizing those things that you still need you help your friends and family to give you and your baby things you will definitely use.
Consider Breast Feeding
Breastfeeding is recommended as the best way to feed a newborn and it is also economical. Of course this is a personal choice and it is one that also depends on your ability to produce enough milk to feed your newborn and your newborn's acceptance of breastfeeding, but it can certainly be worth it to give it a try.
These tips can help parents to lower newborn expenses ways to cut back on their spending without suffering from the guilt of not providing everything for a newborn baby.
Image: Tom Clare / FreeDigitalPhotos.net