5 Creative Ways to Present a Gift Card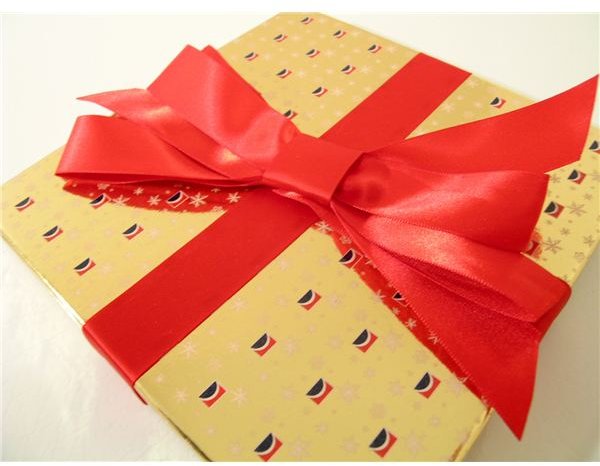 A gift card may be the perfect gift for various occasions, but are you looking for a creative way to give gift cards rather than slipping them into a card and envelope? You have come to the right place because there are plenty of ways you can give your next gift card that will make the gift card recipient stand up and take notice. Whether you are handing over a gift card to a retail store, restaurant or coffee shop, uncover at least one new creative way to present gift cards.
Image Credit (Morgue File)
Wallets and Credit Card Holders
Men and women alike often need a new wallet or credit card holder. You can turn the gift card presentation into a double gift by sliding the gift card into a wallet or credit card holder. Wrap the wallet or card holder and present it to the gift recipient for unwrapping.
Coffee Mug or Tea Cup
Coffee mugs and tea cups can serve a dual purpose as a gift card holder as well. Especially if the gift card is to a coffee or tea themed store, it is more than appropriate to slide the gift card into the cup. You can tie a decorative ribbon on the handle of the cup or tie a bow around the entire cup so that the bow sits on the opening of the top of the cup.
Theme Buckets or Baskets
You can also present your gift cards in a creative way by thinking of a container for the card that correlates with the theme of the card. For example, if a gift card is for the local movie theater, you could fill a popcorn bucket with popcorn, a DVD, and the gift card. You may use a small jewelry gift box to enclose a gift card to an accessories store. Place the gift card in a jewelry gift box and tie it off with a pretty ribbon to present the gift card to the recipient.
Photo Album or Scrap Book
You can also fill a photo album or scrap book with special mementos for the gift recipient. You can slide the gift card into the beginning or end of the album or scrap book as an added bonus for walking down memory lane.
Sweets
Candy, cookies, and food items are pretty popular with most people. Another creative way to present a gift card is by tying the gift card to a candy bar, container of cookies or box of chocolates. Gift recipients can enjoy munching on their favorite sweets and then head out to spend their gift card when they're finished.
While you can slide a gift card into a greeting card and envelope, you can also come up with a creative way to give gift cards. It allows you to get your creative juices flowing and excite the gift recipient simultaneously.