4 Top Ideas for Handmande Birthday Presents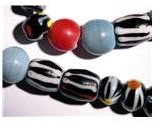 Giving handmade birthday presents helps you to add a special touch to gift-giving process. Whether you are a crafty person or not, you can create handmade gifts that illustrate the extra effort you made to add your own special touch. Ideas for handmade birthday presents are limited only by your imagination, but you can draw inspiration from a myriad of places. Consider your talents and the personality and likes of the birthday guy or gal when determining your options.
1. Food Items or Mixes
If you cook or bake, show off your skills and appeal to their palette with homemade goodies. This can range from cookies, cakes and pies to a favorite main dish the birthday person can enjoy. You may also consider buying all of the ingredients for your favorite recipe and assembling the items into a baking dish or mixing bowl. Attach the recipe card to the ingredients with a ribbon or wrap it in the container of ingredients. Most people enjoy food-related birthday gifts that they can enjoy on their birthday or another day.
A slight offshoot is to create a mix in a jar. For example, assemble the mix for a brownie or cookie recipe in a clear jar and wrap in some raffia. You can wrap the jar up or leave it as is and attach the instructions on how to turn the mix into your favorite treat.
2. Memory Box
You can also turn an old cigar box or inexpensive container with a lid into a memory box. Simply wrap the box with some of your favorite material from a fabric store or a pretty decorative paper from a craft store. You can decorate the memory box with embellishments of your choice, which can be small seashells for a nautical theme box to small birthday balloon buttons. The birthday guy or gal can place mementos into the box to save for later, such as love letters, memorabilia from vacations or anything that possesses sentimental value for them.
3. Painted Decor
You can also paint almost any decor item you can find to add a special touch to the birthday person's home or office decor. For example, a clear bottle painted with flowers can become a shelf decoration of a vase for one or a few stems of flowers. Paint a rock to add a special touch to the person's garden or personalize a coffee cup with the birthday person's name, birth date, and a bouquet of birthday balloons.
4. Jewelry
Whether man, woman, girl or boy, handmade jewelry items are another option for a birthday gift. Bracelets, necklaces, earrings and rings can all be crafted from jewelry wire and beads of your choosing. Most local craft and bead shops carry all of the items you need to assemble a piece of birthday jewelry at home.
Birthdays are special occasions and handmade gifts can add a special touch to the occasion. If you are crafty, then this may be right up your alley. Even if you are not a crafty person, there are simple ideas for handmade birthday presents you can make for any birthday occasion.
Image Credit (Morgue File)