Steps to Figuring Out How Much to Spend on School Clothes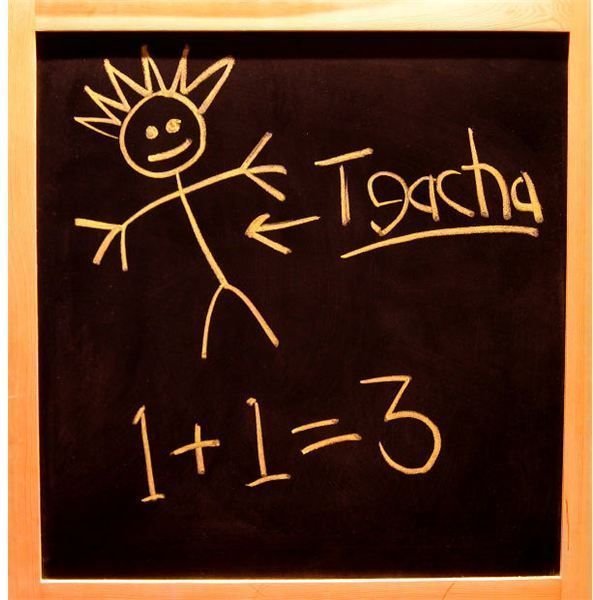 Each year a new school year rolls around and it is likely that your kids have grown out of their old school clothes and need a new set. While there is no set rule on how much money to spend on school clothes, there are some rules you can use as a guideline. According to the National Retail Federation, on average, parents spend about $606 on each child's new wardrobe to send them back to school. This figure is up from 2009, which was $549. Before you head out to the stores waving your credit card, take a step back and do some pre-planning prior to the shopping spree.
Take Inventory
Start by making an inventory of the clothing your child already has. If they have a relatively brand new pair of sneakers that still fit, then there really may not be a need to buy a new pair. Once you have gone through closets and drawers, you'll quickly gather what items in the child's wardrobe are lacking. If you have children at different ages, clothing that is still in good condition may also move from one child's closet to another child's closet. This requires you to take individual inventory for each child and make adjustments where necessary.
Image Credit (Morgue File)
Make a List
As you clean out drawers and closets, keep a pen and piece of paper handy. Jot down items you need to buy for the upcoming school year. Consider items from head to toe, such as hair accessories for girls, underwear, shirts, pants, shoes, and jackets.
Set a Budget
Look at your finances and set a realistic budget on how much money you have to spend. If the magic number turns out to be $600, this does not mean that you have to run out and spend $600. Setting a budget gives you a figure to work with, and once you have this figure, then you can start bargain hunting.
Bargain Shop
Rather than wait until the summer comes to a close and fall dawns, many parents pick up clothing items throughout the year. This may require you to buy one size up to make sure it fits, but it also helps you to take advantage of sales and exclusive deals. If you do wait until the summer or end of summer to shop for back-to-school wardrobes, then learn how to shop sales by scouring sale papers. Also, take advantage of back-to-school savings coupons and consider shopping online. Many online retailers, especially those without the overhead expenses of a brick-and-mortar store, offer free shipping and lower-priced clothing than standard retail stores.
Take your list with you as you shop so you can mark off items and subtract from your clothing budget. This helps to keep you on track so you won't forget anything you need and not to spend more money than you should. If you stick to the tips here, you'll be prepared for next year so you won't break the bank.
Please be sure to check out the other tips and strategies in Bright Hub's collection of personal and household budgeting guides.