Ideas for a Special 80th Birthday Present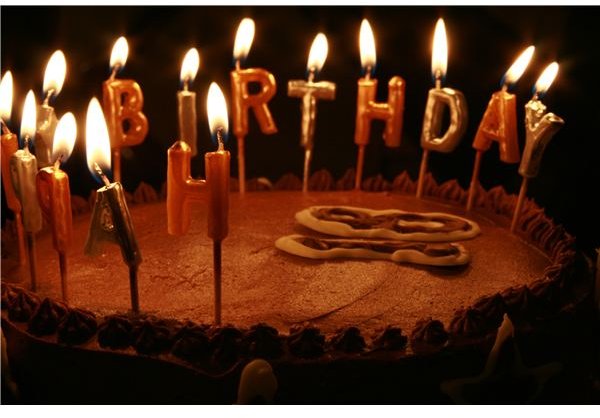 Turning 80 is a big milestone in anyone's life, so you may be on the hunt for unusual 80th birthday presents to celebrate the birthday "boy" or "girl." Marking such a big milestone in life requires a birthday gift that stands apart from the average birthday present you may give to mark other birthday celebrations.
Image Credit (Morgue File)
Scrapbook of Life
If you are a crafty person, you can assemble your own scrapbook to commemorate the life of the 80th birthday celebrator. If you are not crafty and do not know anyone who is, there are also professionals that can assemble a commemorative book for you. Simply gather the pictures that mark special occasions in the birthday girl or boy's life—graduations, birthdays, weddings and more to create your own "This is Your Life" book.
Make New Memories
Another memory-making but unusual 80th birthday present is to plan a trip. Jaunt off to an exotic location that the 80-year-old has not been to before, but has always talked about visiting. You can also opt to book a trip with the family to a favorite spot of the birthday boy or girl. Use a digital camera and/or video camera to capture the new memories in the making while you're on the trip. You can plan a small (or large) birthday by ordering a cake and buying some party supplies to hold a celebration while on vacation.
Remember When
If the 80-year-old is a big history buff or tells a lot of stories about the bygone years, consider purchasing a book that details out what was happening on the day and year that he or she was born. Some companies compile entire books and personalize the book to speak directly to the 80-year-old. These gifts detail out major news events, special occasions and infamous things that were occurring on the exact day the 80-year-old was born. Others spell out the details for the entire year or decade. It can be a nice trip down memory lane for the recipient and their family to review what life was like when he or she was but an infant.
Time Capsule
Work together with the 80-year-old to pull together items for a time capsule. While you typically bury current items for the future, in this celebration, you can combine items from the year he or she was born with the modern day counterparts of today. For example, you may find a picture of the car that was the latest rage the year the 80-year-old was born and then a picture of the modern day car that is all the rage.
Since celebrating an 80th birthday is not an everyday occurrence, you want to mark this special occasion with a special gift. You can modify these suggestions to better fit the personality of the person who is celebrating their birthday, but these unusual 80th birthday presents are sure to be a hit with almost anyone.