When Is the Best Time to Buy Plane Tickets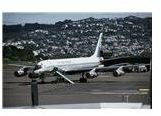 Traveling across the country and the world is part of some people's business schedules and some people's hobby schedules. Whatever your reason for flying, you never want to pay top dollar for your flight, no matter where your final destination is located. Some flights, even if they are no longer than two hours, can cost you $300 or more for one ticket. There are different ways to avoid high priced airline tickets and we will outline them in this article. If you ever ask yourself, when is the best time to buy plane tickets, this article will answer your question.
Popular Myths
The most popular myths out there when it comes to airline ticket pricing includes the following:
Buy airline tickets after midnight on Tuesdays
Weekend flights have their ticket prices raised by airlines
Buy your airline ticket at the very last minute possible
Tips for Cheap Tickets
The following is a list of some of the most common tips for buying cheap airline tickets:
An airline will set aside only 10 percent, sometimes less, of their seats for cheap airline tickets.
Airlines will begin managing their cheaper seats roughly four months prior to the flight date so begin shopping early but do not buy early.
For the most part, cheap airline tickets will be sold early in the week.
Use technology to your advantage: travel websites might have email alerts for certain airlines, their ticket prices, and flight dates. These sites might also provide visitors with historic airline flight dates, times, and ticket prices.
Shop around as much as possible. Do not purchase your tickets from the same site for every flight. The more travel sites you visit, the more likely you are to find cheaper airline tickets.
Do not stick with one specific airline for all of your flights. The best way to find cheap airline tickets is to shop around with all airlines, not just the same one each time.
Image Credit: Wikimedia Commons https://commons.wikimedia.org/wiki/File:Air_New_Zealand_DC-8,_Wellington_1980.jpg
Buying Tickets During Vacation Season
One of the most popular times to purchase airline tickets is during the vacation, or the summer season, because kids are not in school and families like to travel together. More often then not, airline tickets will be at their highest prices this time of year. Should you decide to travel to Europe in January you will more than likely find cheaper airline tickets because the amount of people traveling is lower than during the summer months.
When is the best time to buy plane tickets varies depending on the airline, the time of year, the amount of seats still available for the flight, the length of time away from the flight and so much more. Begin searching for prices as soon as you know a destination for your business trip or your vacation. The earlier you begin shopping, the cheaper the prices can be for your ticket.
References:
https://abcnews.go.com/Travel/best-time-buy-airline-tickets/story?id=4519704