4 Creative Ways to Give Cash as a Gift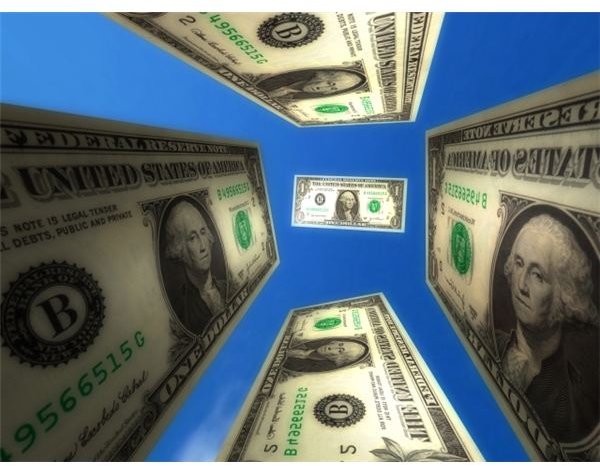 Some people are difficult to get gifts for and cash can seem like the perfect solution, but who wants to give a gift that doesn't inspire at least a glimmer of excitement? It can be a challenge to find a gift that is less imaginative than money slipped into a card or even a store bought gift card. If you want to give money but you don't want the recipient to think you were just being lazy the following are a few creative ways to give cash as a gift.
Make a Money Tree
The expression "money doesn't grow on trees" has made it into everyone's consciousness so regardless of the age of your recipient, they will be able to appreciate a handmade money tree. All you need to do is get a small decorative potted plant or even a barren branch that you have secured in a plant pot and fasten bills to each branch. You will have to be careful not to be too overzealous when attaching the bills because you don't want to damage them so they are unusable.
Give Foreign Exchange
Even though giving foreign exchange is essentially the same as handing over cash, the novelty of getting money in a different currency might be enough to create a bit of excitement. You can even take the time to find a postcard or another tiny token from the country whose currency you will use to give alongside the cash. The thrill of giving and receiving foreign exchange can be heightened if the exchange rate is in your favor because you might be able to get a one thousand dollar bill that is within your budget.
Buy a Small Gift to Tuck it Away
When you are giving someone a gift of cash, it is often helpful to accompany it by another small gift. A pair of earrings, a wallet or purse or even something more personal like a magazine subscription can all do the trick. You can put the cash in together with the other gift to make the cash seem incidental.
Make it into a Game
If you and your recipient are both more playful you might enjoy creating a scavenger hunt out of your gift idea. You can create clues that are each attached to values that get higher the harder they are to find. Another twist on the game idea is to create your own Jeopardy game by writing questions your recipient is bound to be able to figure out and then handing over the prize money when they answer the question correctly.
These are just a few creative ways to give cash as a gift and they can be used for several different occasions and age groups. Giving money doesn't have to be a bland and boring affair. Receiving cash can be an exciting gift if it is done in the right way.
Image: Salvatore Vuono / FreeDigitalPhotos.net
Reference: Personal Experience