Cheap Fundraising Food Ideas to Make Yourself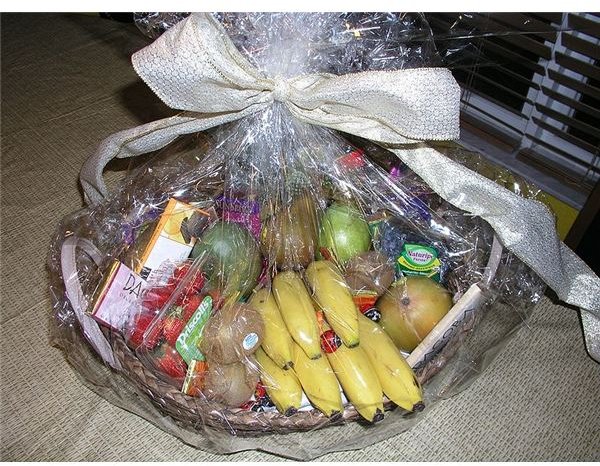 Inexpensive Homemade Foods for a Fundraiser
Fundraising with food brings to mind images of expensive prepackaged foods that come with a tiny profit margin—however, using cheap fundraising food ideas to make yourself for a fundraiser can increase your bottom line and make people feel good about contributing.
Having a sit-down dinner as a fundraiser doesn't necessarily mean having a pricey meal catered in and charging guests through the nose to attend! Homemade dinners often taste better than catered restaurant food, and they're definitely a cheaper option. Depending on the particular fundraiser, a theme option could be a fun idea. If the fundraiser is for a school trip, serve a dinner comprised entirely of food from that area. With a theme dinner and some themed decorations, the fundraiser will feel like a party and people will feel good about contributing to the cause.
Several casual dinners are cheap and also are great for large crowds. For instance, spaghetti is easily prepared in large amounts and almost everyone loves it. Serve some garlic bread and a fresh garden salad, and suddenly the spaghetti dinner is a filling, delicious meal that only costs pennies per serving.
A unique way of doing a dinner fundraiser is offering boxed dinners. Preparing an entire dinner that just needs to be heated up in the oven or in a to-go container offers busy families and individuals the chance to have a delicious meal on the go. To maximize the fundraiser options, both individual-sized and family-sized boxed dinners can be offered.
Homemade Food Gifts
People love eating and they love receiving gifts! Cheap fundraising food ideas to make yourself also make great gifts. They make everyone feel good, and there are many ways to offer fundraising food gifts creatively and cheaply. Holidays are a fantastic opportunity for this. At Valentine's Day, every woman loves to receive a cookie bouquet—but local cookie stores charges upward of $50 for a simple set of heart cookies on sticks. If a fundraiser were to offer inexpensive homemade cookie bouquets for people to send their loved ones, they could make a lot of money! Toss in a delivery service, making it a completely hands-off experience for the gift giver, and people won't be able to resist.
Christmas is another good time to sell cookies. For the price of some baking supplies and a box of Christmas-themed cookie cutters, a dedicated fundraising team can make and sell boxes of cookies to busy families during the hectic holiday season. An even easier way of doing this is to prepare several types of cookie dough and create Christmas cookie kits that come with cookie dough and cookie cutters in a pretty basket. People will enjoy being able to make homemade cookies without all the mess of dough preparation!
Cheap fundraising food ideas to make yourself can help a fundraising group make a lot of money and minimize their own costs. They require more time than going through a company, but the time put in is well-rewarded! People appreciate hard work and fundraising groups can become even closer by working together on great projects like these.
References:
https://www.diyfundraising.com/Food_Concessions.html
Image Credits - (Wikimedia Commons)