Where to Purchase Bulk School Supplies- Better Alternatives for Parents and Teachers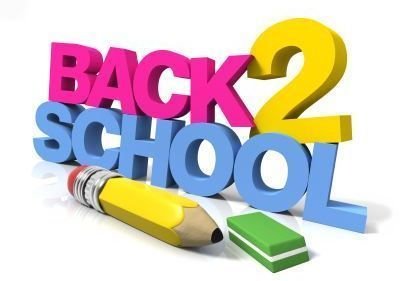 Tips For Parents
With school starting, parents are searching for ways to purchase bulk school supplies. Parents will need to stock up on a number of supplies to ensure that their children have what they need to make their school year a success.
Back to school often means an investment of both time and money searching for school supplies. Needs vary between grades, and those parents who have students in more than one grade, often find that they have to struggle to meet the needs of all of their children, and still equip them with what they need. With economic times as difficult as they are, parents are interested in saving money on everything, and school supplies can result in spending a lot of money. In many cases, schools will send a list of needs home for parents and this list often includes:
Pencils
Pens
Colored Pencils
Notebooks (or binders and filler paper)
Calculators
Rulers
Many parents are tempted to run to the office supply store to purchase these items, however, there are better alternatives. Parents can typically go to their local dollar (or deep discount) store and pick up bulk supplies that will save both time and money. For example, rather than going to Staples(R) and purchasing a package of pens with only ten and paying nearly $5.00 for it, you can get a similar package at your local dollar store for $1.00 and at most discount stores, for approximately $2.00.
The secret to buying school supplies in bulk for parents is making a list of all items needed, and starting at a discount store. Most discount and dollar stores offer a wide range of school supplies that parents can purchase in bulk and save money.
Photo purchased from istockphoto.com/kutaytanir
Tips For Teachers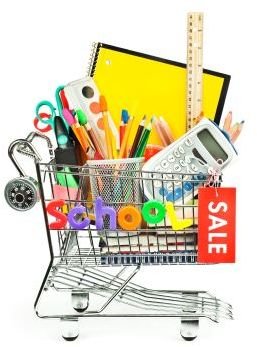 With the number of education cuts that have been forced on schools, teachers may find themselves dreading the idea of an unstocked classroom to welcome their students back. Many teachers will find they need to stock up on supplies such as rulers, construction paper, art supplies (scissors, paste, etc.) and that they may or may not get reimbursed for it. This is when purchasing bulk school supplies can help. Bulk school supplies not only allow teachers to provide their students with necessary supplies, but will help make lesson planning much easier. Bulk school supplies can be purchased locally in dollar stores, or teachers can take advantage of discount school supplies online. In many cases, more than one teacher can team up and purchase items in bulk at wholesale prices and will often find that they are saving money rather than purchasing locally. Some of the supplies that teachers may need include:
White boards
White board markers
Scissors (usually safety scissors)
Paste/Glue
Construction Paper
These supplies will be of benefit to both students and teachers alike and make the year much easier for everyone involved! Check out some of the online opportunities to purchase bulk school supplies and save money and time!
Image purchased from istockphoto.com/YinYang
Summary
Buying back to school supplies should not mean spending hundreds of dollars. Use these easy ideas to purchase bulk school supplies and save time and money today! Your students will thank you for exploring the possibilities.