Exactly How Much of Your SSI Should You Spend on Utilities? Learn the Answers & More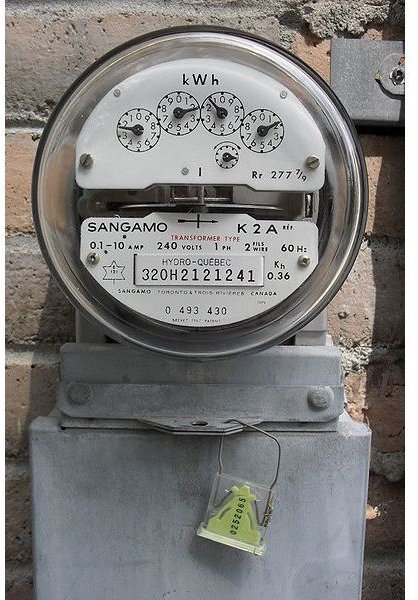 How Much of Your SSI Should Go Toward Utilities?
Getting by on a monthly SSI check requires figuring out each month how much of your SSI should you spend on utilities. The monthly SSI benefit is $674 for a single recipient and $1,011 for a couple (as of January 2009). Supplemental Security Income (SSI) recipients in the U.S. spend an average of 19% to 25% on utilities, so that leaves you $505 (or $758 for a couple) to spend on housing, food, personal necessities and clothing. Many states supplement the basic SSI allotment, but not by much. In New York State, for example, the monthly SSI benefit for a single recipient is $697 and $1,115 for a couple–only $23 and $104 more, respectively. How would you get by on that amount per month?
Image Credit (Wikimedia Commons)
Energy Assistance
SSI recipients usually fall within income guidelines that qualify them for state or federal programs that provide financial assistance for paying utility bills. You could spend very little, or none, of your SSI on utilities if you qualify for any of these programs. One such program is the federally-funded, Low-Income Home Energy Assistance Program, known as LIHEAP. The program is administered in all 50 states, including the District of Columbia, tribal organizations and the U.S. territories. LIHEAP provides financial assistance with monthly home heating or cooling expenses, energy crisis assistance, and helps with costs associated with weatherization and energy-related home repairs. Emergency financial assistance is also available for persons facing a utility shut-off. You can contact your local LIHEAP office to apply for assistance. You may have to bring along documentation of your income, residence and other information necessary to determine your eligibility.
Phone Bill Assistance
Phone companies offer special discounted options for SSI recipients and other low-income customers to help with their monthly phone bill costs. Verizon is one such company that waives the late fee for fixed-income customers who are unable to pay their bill by the due date. They also offer deferred or quarterly payment plan options for customers 62 years of age or older that have phone bills which are less than $150 per month. Eligible customers may also qualify for Verizon's Lifeline service and get a reduction on their basic monthly service charge. Qualifying customers also get reduced installation charges for new phone lines. Each state has their own eligibility requirements for Lifeline.
Assistance Buying Food
The Supplemental Nutrition Assistance Program (SNAP), formerly known as the Food Stamp Program, was started by the U.S. Department of Agriculture to help low-income families put food on the table. A person receiving SSI automatically qualifies for benefits under the SNAP program. A recipient's gross monthly income must not exceed 130% of the Federal poverty guidelines, and net monthly income must not exceed 100% of the Federal poverty guidelines. A recipient must have no more than $2,000 in resources or $3,000 if one person in the household is disabled or over 60 years of age. A person can apply for SNAP by visiting their local SNAP office. As with most assistance programs, you will need to show documentation of your income, residence, and other information necessary to determine your eligibility.
Hopefully, with this tips, you will know how much of your SSI should you spend on utilities along with resources to help you save on energy and food costs if you are receiving SSI benefits.
References