How to Use a Payment Plan on Wedding Rings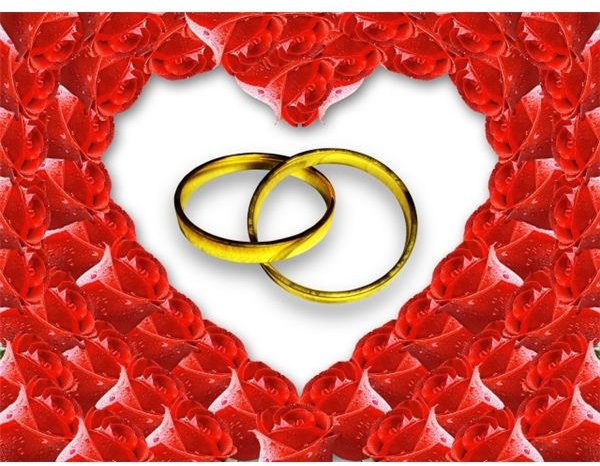 Wedding Rings
By utilizing a payment plan on wedding rings, you can reserve the set you desire while paying for them over time. Although most jewelers offer payment plans, they can vary quite a bit in regards to terms, interest and fees. If you are shopping for wedding rings and require a payment plan, you should shop carefully to avoid surprises later.
Understanding Layaway Plans
When shopping for wedding rings, you'll find that different stores and jewelers offer different kinds of financing options. In some cases, you'll find that a layaway plan is offered. Using a layaway plan, if one is available, can be a great way of saving money on finance and interest charges. The typical layaway plan will provide you with a certain amount of time in which to pay for the rings. Although this time frame varies according to the jeweler, three months is commonly offered. Of course, the jeweler will keep the ring set until you have finished paying for them. As long as you get the rings paid for within the designated time frame, you won't have to pay interest fees.
Using a Credit Card for Your Wedding Ring Purchase
Some of the larger jewelers have started using store credit cards instead of a payment plan on wedding rings, which you can sign up for and use when purchasing your rings. Many people prefer to use a credit card instead of other forms of financing because of the protection that's offered if the ring needs to be returned or if there is a problem with the purchase. However, the interest rate on jewelry store credit cards is often quite high. If you plan to use a credit card, you should try to pay the ring purchase off as quickly as possible, to avoid paying a high amount of interest. However, some credit cards offered by jewelers are designed so that there is no interest as long as the total amount is paid within a specific amount of time, so it can pay to shop around.
Traditional Payment Plans and Loans
Some jewelers also offer a traditional payment plan on wedding rings. Although this can be a convenient way of purchasing wedding rings, it is important to pay attention to the "fine print" of the financing deal, so that you aren't surprised by high interest and fees. You'll also want to have a good idea of your finances before signing a payment plan agreement, so that you don't risk not being able to make the payments on time. Although some financial experts advise against using payment plans, they can sometimes be the best financing solution. If you have the option of getting an actual loan by using something that you already own as equity, you can often get a better interest rate. Secured loans also tend to provide a longer amount of time to repay the loan.
The Benefits of Saving for a Ring
Whether you plan to pay cash or use a payment plan on wedding rings, you will still need to save money. Of course, it's always advantageous to pay the rings off early, in order to save money on finance charges and interest. If you make monthly payments on your rings, it can be helpful to put money into your savings account all month long so that you know you have it when the payment is due. By keeping your ring payment money in a separate account, you'll be less likely to spend it on other things. However, even if you've saved the total amount of money needed in advance of purchasing a ring, it can still be a good idea to use some sort of payment plan financing or a credit card. This is because cash is difficult to trace if you were to have some sort of problem with your transaction. Instead of using cash, sign up for a store credit card or use a payment plan, then simply pay the ring off early.
References
https://ezinearticles.com/?Buying-Diamond-Wedding-Rings&id=448937
https://engagementrings.lovetoknow.com/wiki/How_to_Buy_an_Engagement_Ring
https://www.bridaltips.com/diamond2.htm
https://www.catalogs.com/info/engagement/how-to-pay-for-an-engagement-ring.html
Image
Image: Salvatore Vuono / FreeDigitalPhotos.net