Super Fun and Affordable Fundraising Charity Activities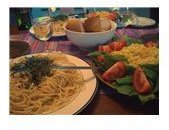 Proven Activities for Any Type of Fundraising Charity
What fundraising charity activities have proven to be successful? There are plenty of activities that have proved successful in the past for various charities. This article will describe activities that will work for any charity. If you doubt that people are still willing to give to worthy causes, even in a bad economy, read this Bright Hub article, How the Economy Effects Fundraising.
Activities That Will Work for Any Charity
Many types of fundraising charity activities have proven successful for a large variety of nonprofits. Some of them are listed here and might inspire you to think of others. How to actually do some of these activities to raise funds for your charity will be described later. They are not complicated to implement.
Some fun activities that have proven successful as fund raisers are: a bingo night; art raffles; bowling, bake sales; a charity golf tournament; a karaoke night; a spaghetti dinner fundraiser; a dance marathon; a pancake breakfast; and a lip sync fundraiser. These are by no means the only ideas out there. Thinking about these ideas might inspire you to think of related activities yourself, and you might find other ideas by reading the newspaper or checking online to see what other charities are doing to raise money.
How to Organize a Fundraiser Involving Food
Let's say you want to raise funds for your charity through a spaghetti dinner, pancake breakfast, formal dinner, or some other activity involving food. It isn't hard, and such fundraisers are often very successful.
The first key is to publicize your event. Make certain everyone who works or volunteers for your charity tells everyone he knows about the event. Get as many people to sell tickets as possible. Send a press release about the activity to all the local newspapers, radio stations, and television stations.
Make sure you charge enough to make money for your charity. Don't charge too much, however; you will scare people away. Consider how much you need to raise, but also consider how much you would be willing to pay for such an activity.
Make sure you take advantage of every activity to make money. Place a jug, or some kind of container, where people can give additional money. You could raise more money by selling raffle tickets and splitting the money raised with the winner. Before the event, ask local businesses to donate goods or services and sell these at the event through a silent auction. If you doubt the benefit to businesses in helping charities, by bringing goodwill to the businesses and in other ways, read the Bright Hub article, Get Your Business Involved in a Charity, Top 10 Reasons.
Image Credit: (Wikimedia Commons)
Trya a Bowling, Lip Sync Fundraiser, or a Karaoke Night!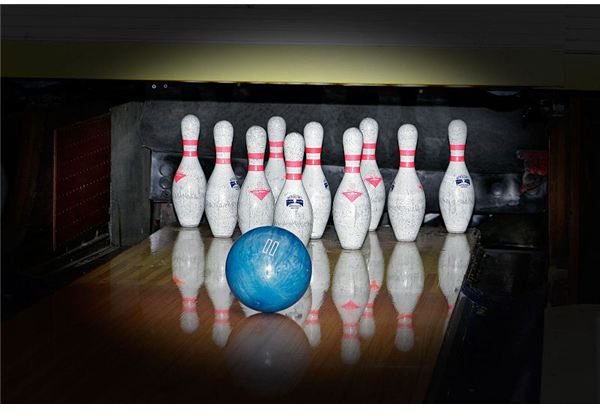 It isn't hard to raise money through three entertaining methods that have proven successful as other fundraising charitiy activities: bowling; a lip sync fundraiser, or a karaoke night. You will need to publicize each event. Here's how to organize the events.
For bowling, you just need to rent a group of lanes and start getting teams. You might want to charge an entry fee for each team. How much do you think the people who have given to your charity would be willing to pay? It might be $40 per team, $50 per team, $60 per team, or maybe higher! You could help cover your expenses by charging a small admission price to spectators. You might auction off food or items donated by local businesses. To make the event more fun, you might give out prizes for certain accomplishments of the bowlers, such as the most strikes or highest score.
You won't need much for a karaoke night. It will only take a karaoke machine, which is inexpensive and can sometimes be rented, someplace you can rent or use for free for the event, those willing to sing, and an audience. You can charge admission. You could also have people pay to hear certain famous people in attendance sing. Ask local businesses to donate prizes to give to the best or funniest singers.
You might organize a lip sync fundraiser the same as a karaoke night, except those performing won't really need any talent. Charge admission or charge a fee from those performing. You can use some of the same ways of making money at the events as for other activities. You should also sell food and drinks.
Image Credit (Wikimedia Commons)
Please click on Page 2 to read more on fundraising charity activities including art auctions, raffles, golf, and even tips on how to make your event successful.
Art Auction or Raffle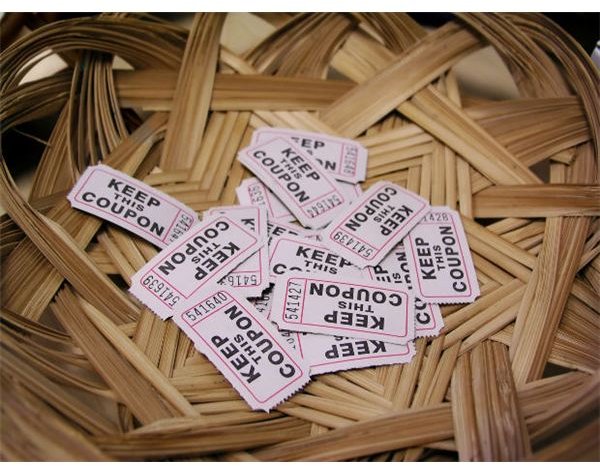 Many charities have raised a lot of money through an art auction or raffle. Such an event does require work, however. As with fundraising charity activities, make certain the auction is well publicized. Send out press releases to all the local media outlets. If you want more information about writing a press release, the article How to Write a Press Release for Your Small Business, is an excellent resource. Make certain the event is listed on your charity's website.
Someone from your charity will either have to know people in your local art community or be willing to contact them. He will have to convince them that even though he does not want to work for free, by donating his artwork, he can not only help your charity, but further his career. The artists could be invited to the auction, where they can discuss their work and possibly make contacts to make future sales.
While an art gallery would be an ideal place to have such an event, you could rent a corporate meeting room or convention center will work as well. You might want to charge admission to help with your expenses.
If you are holding an auction, who knows how much you will make? If you are doing a raffle, make certain you charge enough to make the event worthwhile. If you are in charge, you must ultimately decide how much to charge, and how much you think the market will bear, but some experts say if a painting would normally sell for $250, you should charge $125 to $150 a ticket.
Image Credit (Morgue File)
Charity Golf Tournament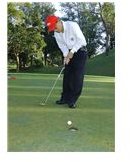 Many charities have raised a lot of money with charity golf tournaments. Here's how.
Of course, the event needs to be publicized, as do the other fundraising charity activities. You should appoint a committee to be in charge of the golf tournament.
One key for the event is to get each player to offer a number of pledges. Some require their players to collect $100 each, others as much as $200. The other key is to give prizes for such events as a hole in hole, closest to the hole, lowest team score, lowest score, and others. If you could get 100 golfers to participate, you might raise $10,000. Speak with the manager of your local golf club and inquire about seasonal tee time discounts or discounts for charities.
Image Credit (Wikimedia Commons)
Advertise, Advertise, Advertise!
One key to any successful fundraising event is to advertise your event, whether on your charity's website, in the local newspaper, on radio, television, or by direct mail. The Bright Hub article, The Purpose of Advertising, explains more.
Have Fun!
As you can see, there are many fundraising charity activities that have already proven successful. By implementing some of them you can raise money for your charity, and have fun too!