Top 5 Funny Wedding Shower Presents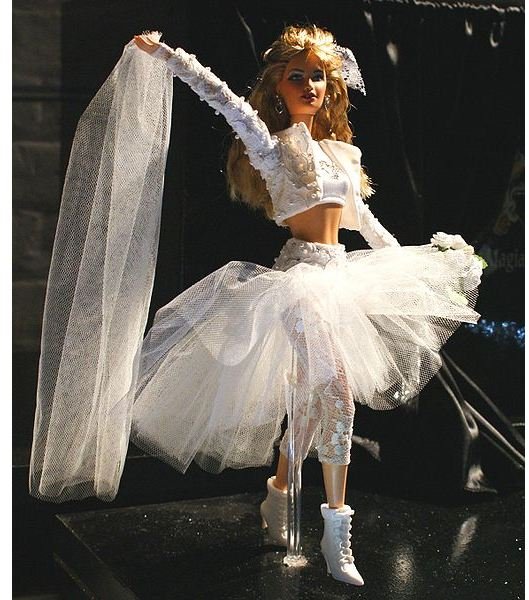 Weddings are a very special time in a couple's life. It is one of the more memorable life events that is filled with joy, excitement, and stress. Wedding showers are the calm time before the nuptials, where the bride and groom-to-be sit with friends and family who shower them with gifts to help them start their marriage off right. However, not all wedding shower gifts are of a serious or functional nature. Funny wedding shower presents can help lighten the mood before and after the wedding for the couple. Here are five fun wedding shower gag gifts that will bring them laughter for years to come.
The Classic Ball and Chain
Virtually everyone has heard the "old ball and chain" jibe. Now you can make this joke come to life by giving the happy couple their very own ball and chain. There are many varieties of ball and chains that are made from plastic, wood and iron. If the soon to be married couple likes to engage in historic theatrical activities then the Hollow Ball and Chain with Leg Cuff from Aurora History Boutique will be a perfect gag gift.
The Hollow Ball and Chain with Leg Cuff will provide laughter at the wedding shower, make an interesting conversational piece for the couple and can be used as a prop. This ball and chain costs around $60 at Aurora History Boutique. The chain has an aged iron finish, weighs 3.5 lbs and can be filled with sand to add weight.
The Reluctant Bride/Groom Wedding Cake Topper
Do you know a couple with a bride or groom that has cold feet? If so, a funny wedding shower gag gift to give is the Reluctant Bride or Reluctant Groom Wedding Cake Topper sold at Amazon.com for around $20 each. This funny wedding shower present may help that jittery bride or groom embrace their cold feet with humor. In addition, the couple can use this wedding cake topper later if they decide to save the top of their wedding cake for their wedding anniversary.
Property of the Bride/Groom T-Shirt
One old and humorous joke friends of married couples say is, "He/She has got papers on you!" Well this joke can come to life with the Property of the Groom and Property of the Bride tees sold at Zazzle.com. This wedding gag gift works best when both tees are purchased for the couple. Imagine how adorable the newlyweds will look running errands together in these tees.
The Property of the Groom tee comes in women's sizes small through 2X for around $27. The property of Bride tee comes with an added message for other women to read when they look at the groom, "Property of the bride. Look but don't touch." This funny tee comes in men's sizes small to 3X. Price varies depending on size ordered and falls between $36 and $41.
Shotgun Wedding Tee
Married couples to be who are also expecting a bundle of joy, often joke about shotgun weddings. The Shotgun Wedding tee from E-shirt.com says it all in comic form. This hilarious gag wedding gift features a pregnant bride and a scared groom with father-of-the-bride standing behind him with a shotgun pointed at the groom's back. You can purchase two for both the bride and the groom to share in the fun. The tee is priced between $15 and $17 and comes in sizes from small to 2x.
Dead Man Walking Shirt Button
A funny wedding shower gag gift to accompany a more traditional wedding present is the Dead Man Walking Pin sold at Zazzle.com. The groom can wear this hilarious gift during the rehearsal dinner and at his bachelor party. For the fun loving couple, the groom can even wear it during the ceremony. However, this last option is only recommended for the couple with a quirky sense of humor. The pin costs about $3 and you have your choice of purchasing a square or circular pin.
Conclusion
These five funny wedding shower presents will be the hit of the party. Any one of these gifts will bring a smile and chuckle from the happy couple. Gifts such as the tees, buttons, and ball and chains can be used again and again by the couple after they are married.
Image Credit
Madonna "Like a Virgin" Bride (c) 2010 Legolas via Wikimedia Commons.