Tribute to Troops Fundraising: What Everybody Needs to Know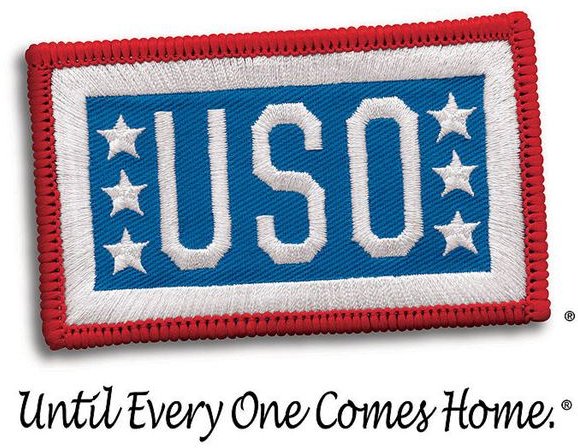 What is Tribute to Our Troops Fundraising?
How does tribute to our troops fundraising work? Let's examine different ways to raise money to support our military troops that risk their lives daily to protect our freedom. We'll also talk about the different ways the money can be spent on support for the troops, and some compelling reasons to get involved.
Why Get Involved?
You might have a son, daughter, brother, sister, grandchild, or other relative risking their life to protect our freedoms, so for you, it's personal. Other reasons individuals get involved are to raise funds for injured servicemen, or to fund the purchase of items they need but do not have. According to supportourtroops.org, servicemen often do not have things they would like or need. While most of these items are not provided to them because of a lack of funding, independent donations provide the funds for their purchase.
Donated monies provide items such as: blank CD's, popcorn, plastic eating utensils, gourmet food, food storage containers, pain relievers, and personal hygiene items. Other organizations give boots to the troops, care packages, aid to veterans who are permanently disabled, or provide support to the lonely children of American servicemen. These organizations always need money, and people to fundraise. Now, let's discuss how you can help.
One Simple Type of Fundraiser to Support American Troops
You can do a type of fundraising for American troops that is different than fundraisers for various types of charities. It may be easier. Many organizations which support our military servicewomen have their own fundraisers in place, and they need help. You can help by supporting their cause with your time, such as volunteering and giving money, but you can also turn their fundraiser into your own by simply publicizing it. Publicize the events on your own blog, if you have one, or send out press releases to local media outlets. Write a letter to the editor about the event. Ask friends and business associates to donate their money and time.
For example, the website, uso.org, which raises money to support American troops, will receive money from the 35th annual Marine Corp Marathon October 31, 2010. If you want to hold a fundraiser, without the work of organizing one, you can support this effort with time, money, and publicity. Each participating runner is asked to raise $1,000. As a bonus, participants pass many famous landmarks such as the Lincoln and Washington monuments, so they get to enjoy some beautiful scenery while supporting the troops.
Image Credit/Wikimedia Commons/NicoleAmberPhD/Free Art License
The USO has a variety of events countrywide listed on their official website, or you can contact your local USO office for more information. Some of these events include: a cross country run in Missouri, an Indian Summer Festival and golf outing in Wisconsin, and other events in other areas. Try typing in the name of your state between the words "uso" and "org." to find events, or by doing an Internet search. Event coordinators appreciate all types of help.
In addition, the Disabled American Veterans, on its website, dav.org, lists a variety of fundraisers that could use your fundraising efforts.
Hold Your Own Fundraiser Involving Food
There are plenty of ways to do your own fundraising to support American troops. The USO, on its website, lists a variety of ideas for successful ways of raising funds to support American troops, some involving food, some not, like: bake sales, local concerts, chili cook offs, hosted dinner with raffled prizes, yard sales, car washes, and others.
To do a bake sale and raise the most money, ask people to contribute the food; or send letters to charities and other potential donors asking for volunteers and donated baked goods. Ask for volunteers from youth groups and churches. Rent a large building or find one for free for the sale. Publicize the event in local media outlets and on your blog, if you have one, or social networking sites like Twitter or Facebook. Ask friends to tell everyone they know about the sale. To make more money, contact someone in commande at local businesses to find out if anyone would donate prizes that could be raffled off.
You might consider a dinner with raffle prizes, and many people choose a spaghetti dinner, because it is easier to organize than other dinners. Recruit volunteers in the same manner as you did for a bake sale, and publicize it in a similar fashion. Besides getting prizes and raffling them off, put out a bucket or basket marked "Donations," so those present can donate more money.
Garage Sales
Garage, yard, or tag sales are popular and successful fundraisers. Ask representatives of local businesses for donations. When representatives know the fundraiser is in support of American troops, who knows what they might give? They could donate computers, televisions, stereo systems, gift certificates for free meals at restaurants, or even cars. Remember to ask friends to donate and tell their friends about the event. As mentioned earlier, publicize the event, just as you did with the other events. Find a large building to use, or if weather permits, hold the sale outdoors. Schools, churches, or strip mall businesses often allow fundraisers to take place on their property.
Bowling Fundraisers
Bowling is another successful fundraiser for groups needing money. To do this, you need someone who will pay to rent the lane. Ask everyone you know, whether they like to bowl or not, to become involved. Another way of recruiting bowlers is by sending out a press release about the event, asking for financial support and bowlers. As a suggestion, set a goal for the amount each bowler should raise, and consider an admission fee from spectators.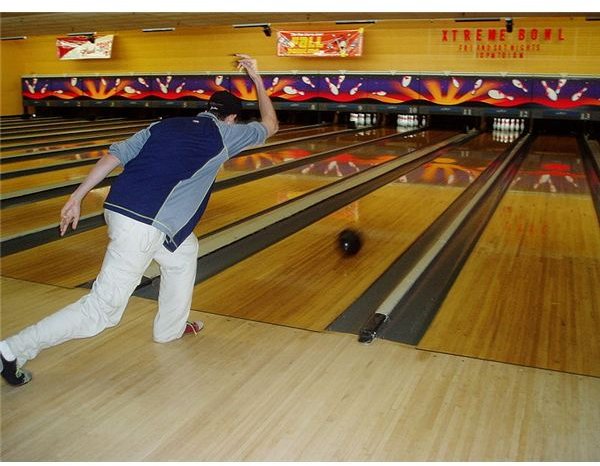 Image Credit/Wikimedia Commons/Xiaphias/CC Attribution ShareAlike 3.0 Unported
Contact businesses to ask for donations for prizes to give the bowlers. You could give a prize to anyone with a perfect game, the bowler with the highest score, the most strikes, the highest dollar amount of money raised, or for any other accomplishment you deem worthy of an award.
You May Be Glad You Helped
As you can see, there are many ways to support American troops through a tribute to our troops fundraising. If you become involved, you may be glad you did. Some lonely soldier will be glad you did.
References
USO, Charity Athlete Programs
Disabled American Veterans (DAV), Fundraising Events