Average Cost of Motorcycle Insurance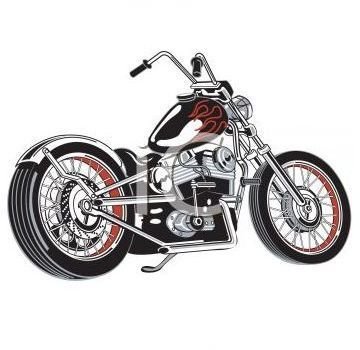 Owning a motorcycle, no matter what type, can be an exciting and exhilarating adventure at any age. Each state has different laws governing motorcycle riders and whether or not they must wear helmets while on the road. Even if your state does not require helmet use you should consider wearing one to keep yourself safe in the event of an accident. Wearing a helmet regularly could also reduce the average cost of motorcycle insurance depending on your insurance company.
Factors Affecting Motorcycle Insurance Costs
As with any type of motor vehicle insurance coverage costs, there will be specific factors that affect how much your average cost of motorcycle insurance will be for your bike. The following questions will be asked of you when you contact a motorcycle insurance agent for an estimate:
What type of motorcycle do you own?
What is your motor vehicle driving history?
What is your age?
What state do you reside?
Is this the first motorcycle you have ever owned?
What type of coverage do you need?
What type of coverage would you like?
For the most part, motorcycle insurance policies can cost anywhere from $20-$300 per month for the motorcycle owner.
Acquiring Discounts
You can lower the cost of your motorcycle insurance policy by doing one or more of the following things:
Take a motorcycle training course.
Ask for a multi-vehicle discount if you insure more than one motorcycle with the same insurance company.
Join a motorcycle group or club to obtain group insurance rates with your fellow group members.
Install an anti-theft system on your motorcycle.
If you do not use your motorcycle often, find out if your insurance company has a low mileage discount.
Should you live in a state that has strong winter months, ask if your insurance company has a lay-up policy, which can save you hundreds of dollars.
Increase Your Deductible
The best way to decrease your motorcycle insurance policy is to increase the deductible you pay to the insurance company. The deductible is the amount of money a motorcycle owner will pay to the insurance company for a claim before the insurance company pays any money. Should you be involved in an accident that caused $2,000 in damage and your deductible is $400 you will only have to pay $400 for the accident. The insurance company will pay for the remainder of the damage.
Now, say you have a $1,000 deductible. You will only have to pay this amount if you get into an accident, which might never happen if you are a safe driver. Should you have a $1,000 deductible you could lower your motorcycle insurance costs by almost 40 percent. Having a higher deductible is typically only recommended for experienced motorcycle drivers; ones who have gotten into one or two accidents in their entire motorcycle driving lifetime.
References:
Financial Web: https://www.finweb.com/insurance/what-is-the-average-motorcycle-insurance-cost.html
Insurance Salesman: https://www.insurancesalesman.com/average-cost-motorcycle-insurance.htm