Learning the New Brazilian Visa Requirements: A Guide Before Traveling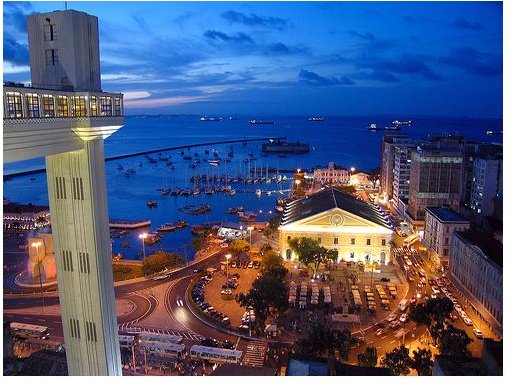 Overview
All Americans must meet the new Brazilian visa requirements before entering Brazil for any purpose warns the Consulate General of Brazil in New York. An application process with the nearest consulate general office or through an approved visa agency is required for every US citizen planning to enter Brazil, including children and diplomats. The fee structure as well as the types of visas available changed in June 2010, and might require you to engage in more planning before your vacation or business trip to this South American country.
Never try to go to Brazil without a valid visa, warns the Consulate General of Brazil in San Francisco. You will be immediately deported upon arrival and, if you traveled through an airline, immigration authorities will levy heavy fines against that carrier.
Documents You Need and Potential Costs
The process isn't as limited or frightening as it might originally sound. If you're not an American, you may still need a visa depending upon your country of residence; check with the Brazilian Consulate websites before heading south of the border.
You must have the following items:
Unexpired passport
Passport photo (you can even take your own by following the instructions in the Bright Hub article "Do It Yourself Passport Photos."
Visa application
Don't forget to include in your personal spending plan the fees charged for your type of visa; as of 2010, the costs were approximately $150 in U.S. currency.
Pay any Brazilian visa fees with US Postal Service money orders to ensure compliance with new laws if you're applying through the consulate general. Cash, personal checks, and business checks are no longer accepted; if you must use a credit or debit card, you need to go through a visa agency rather than a consulate general.
Define Your Trip's Purpose
Before filling out any forms, first determine the purpose of your visit to Brazil. Effective June 2010, standard options include tourism, business, and permanent residency.
If you already have a Brazilian visa stamped into your passport, look at the expiration date as well as its limitations for what purposes you can enter the country.
Diplomats, artists, students, and athletes must go through a special visa application process that usually requires substantial documentation from third parties.
Trip Time Limitations
You can stay in Brazil no more than 90 days at a time unless you have a special visa or are granted permission through the Brazilian Federal Police. Most Americans cannot legally stay in Brazil for more than 180 days each year, even if they have the new tourist visa that is good for a total of 10 years.
Multiple entries on the new as well as older unexpired visas are permitted, but they cannot exceed 90 days at a time or more than 180 days a year.
Vaccinations Rarely Required
Vaccinations are no longer required for American travelers under new Brazilian visa requirements, unless the citizen has recently visited a country with a yellow fever epidemic.
Passport Expired: The Brazilian Visa Is Still Valid
Keep your unexpired Brazilian visa even if your passport expires. Under new Brazilian visa requirements, you can carry the unexpired Brazilian visa but must also bring a current passport book with you. Keeping both passport books together will make it easier for you to go through customs.
References
"Consulate General of Brazil in New York: Visas: https://en.brazilny.org/index.php?/consulado/t_c/visas/"
"Consulate General of Brazil San Francisco: Frequently Asked Questions: https://www.brazilsf.org/visa_faq_eng.htm"
"Consulate General of Brazil in New York: Tourist Visa: https://en.brazilny.org/index.php?/consulado/anchor/tourist/"
Photo credit: Creative Commons rights-cleared commercial image by Rodrigo Suriani.