6 Steps Answering: How Do I Do a Fundraising Marathon?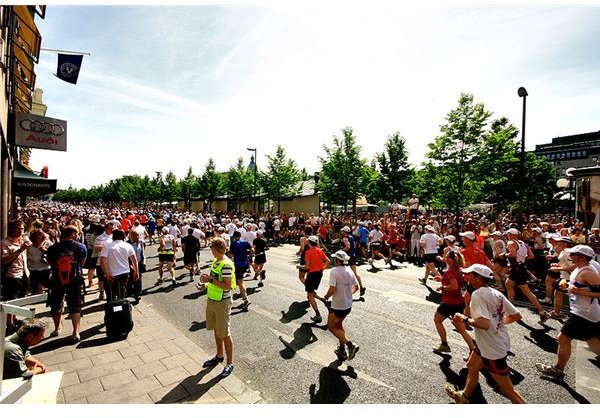 Step One - Begin Early
When considering, how do I do a fundraising marathon, think start today! The most successful fundraisers are those that are planned far in advance. Even if you have a fledgling idea and are uncomfortable sharing it with every one, it is far better to start today then to regret not starting yesterday.
Step Two - Give Your Fundraiser a Creative Name
You will need to think of a name that encompasses the essence of your fund. Every fund has a mission. The more heartfelt a mission, the more money the fund is likely to generate. Whether your fund is geared at helping children struggling with cancer, or feeding the homeless, you want the name to clearly identify what the fund is for. You also need to write a clear mission statement that tells people what your goal is.
Step Three - Planning the Marathon
It's highly unlikely that you can do all the planning yourself. In rare cases, you may have all day and night to plan and execute the event. It is more likely, however, that you are going to need some help planning.
Get in touch with local athletic stores to help sponsor the event. They have an interest in philanthropic charities because it associates their brand with good will and offers them a lot of attention. Visit a few stores to see what they can offer to help your cause. More often then not, these stores have sponsored events in the past and may be able to help point you in the right direction in terms of getting insurance and licensing for the event as well.
Step Four - Plead your Case & Get Sponsors
The mission statement you developed earlier is very important for this step. You are going to approach local businesses and you want everyone to be on the same page, telling the same story. You can approach local businesses by phone, or in person, which are often more effective. Be ready to face some rejection as well as some success.
Step Five - Advertising
Print and hand out brochures and posters and place them in local businesses that agree and support your cause. Try to get a local newscaster to do a spot on the marathon, whether it be radio or TV. If you get one news or radio station to do a spot, call other local stations and try to get them to do a spot as well. Get in touch with local magazines and newspapers and see if they want to do a spot and list you in their calendar of events. When speaking to people on the street, create and hand out your own brochures that are full of hints and marathon conditioning training tips to entice runners to participate. Don't forget to add information in the brochure about your marathon, its cause, and who will benefit.
Step Six - Race Day
If you've done the legwork, the day of the race should be extraordinary. Expect to have a lot of fun and see people come together for a good cause. In conclusion, make sure to plan ahead, gather a strong group of volunteers, communicate with media outlets, and get help from local athletic stores.
Other Events to Consider
Other common events when considering how do I do a fundraising marathon, include a car wash, selling T-shirts with the event printed on them, selling baked goods, bingo nights, auctions, and so many more if you use your imagination.
References
Better Fundraising Ideas / https://www.better-fundraising-ideas.com/
Image Credit: Marathon Photo / Wikimedia Commons / Matt Borowick /https://commons.wikimedia.org/wiki/File:Stockholm_Marathon.jpg