Unique Rugby Fundraising Ideas for Your Team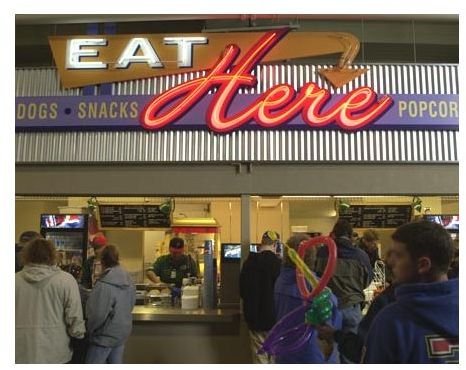 Are you looking for ways to raise funds for your rugby team this year? Tired of the same old fundraising options? Why not try something new? With these unique rugby fundraising ideas, your team will have no problem raising the funds they need for the year.
Partner With a Local Resteraunt
Partnering with a local restaurant is a fun and easy way to raise funds for your rugby team. Here is how it works: Your team promises to draw a crowd if the restaurant will agree to donate a percentage of their profits for the night back to the group. Donations range from 5%-20%, with 10% being the most typically agreed-upon amount. With small advertising costs (fliers or posters), no overheard and no staffing needs, this fundraiser yields almost pure profits. All your team needs to do is promote the event to family, friends and neighbors, and then do their part by eating at the establishment on the appointed day.
This idea works especially well when there are new restaurants in town. They appreciate the publicity, and may even use the event as an opportunity to train their waitstaff. By holding similar fundraisers throughout the year, your rugby team can earn a tidy sum of money to be used for travel, uniforms, fees or even coaching stipends. Don't forget to check with chain restaurants, too! They often have specific budgets set-aside for developing community relations.
Create a Cookbook
Creating a team cookbook is another suggestion to add to your list of rugby fundraising ideas. Online companies like Cookbook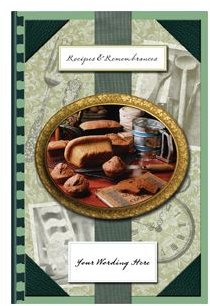 Publishers, Inc. make creating your group's cookbook easy and efficient. Simply ask team members or families to submit 5-6 of their favorite recipes. Find two or three volunteers willing to type the recipes using the website's software, or give the password to each team member and ask them to type their recipes in - all on their own.
Once the cookbook has been published, the only thing left to do is go ahead and sell copies. As a group, it will be up to the team to determine the sale price and any sales quotas required of individual members. Expected profits can range anywhere from $3.00 per book to $10.00+ per book.
A nice feature of cookbooks is that they are totally customizable. Are you a men's rugby team? Why not create a cookbook which focuses on grilling, or even food and drink recipe ideas for hosting poker games? Are you a team made up of middle-school students? Why not create a cookbook filled with recipes which kids can make by themselves? The possibilities are endless!
You might even want to consider selling advertising space in your cookbook. Be sure to solicit local businesses as well as families associated with the team. A terrific selling point is to remind the advertisers that potential customers will be pulling out this cookbook for years to come - and will think of the advertiser's business each time they do! Just be sure to market your fundraiser.
Host an Event
Hosting and event is another unique way to earn profits. The money is made by charging admission and having concessions for sale. Here are several suggestions for the types of event you could host as part of your rugby fundraising ideas:
Poker Tournament
Family Game Night
Chili Cookoff
Cupcake Bake-Off
Carnival
Holiday Shopping Bazaar
Golf Outing
Fun Run/Walk
Wine/Beer/Food Tasting
There are a variety of activities you can do during the event to also raise funds. For instance, you can offer silent or voice auction items, have a raffle, or play games where attendees pay to participate.
Speaking of Events….
One other event you might consider hosting is a rummage sale. What's so unique about a rummage sale? It is not the event itself that

is unique - it is the manner of obtaining the items to sell. Hundreds of rummage sales are held every week. If you have ever held one of your own, you know that the worst part is at the end - when you have all of the left-over items and are now faced with deciding what to do with them. A unique way to get a hold of items for your fundraising rummage sale is to take these leftover items off of the hands of other people.
Simply have a flyer drawn up with the name and phone number of your organization's contact person. On the flyer, explain that your group will be happy to come and pick up any items left at the end of a rummage sale. Drive around on a Thursday, Friday, Saturday or Sunday handing the flyers out to homeowners having the sale. Explain your rugby fundraising efforts, and ask them to please call when their rummage is over if there is anything they would be willing to donate.
When you do get the call, be sure to arrive promptly and also be certain to bring enough help and space to remove the items quickly and carefully. Voilà! Instant inventory for your fundraising rummage sale!
If you have hosted your own successful fundraiser, and would be willing to share your sports team or rugby fundraising ideas, be sure to leave them in the comments section below.
Image Credits
https://www.google.com/imgres?imgurl=https://keepitoff.blogs.com/photos/uncategorized/photo_eat_here.jpg&imgrefurl=https://keepitoff.blogs.com/weblog/2005/12/index.html&usg=__v1AQvtIzUaA3k4ghpnGXorzvpso=&h=350&w=444&sz=38&hl=en&start=8&sig2=V5tkkjmOAfm2uyscvPOXEw&um=1&itbs=1&tbnid=v6tEQmhTC0eZ_M:&tbnh=100&tbnw=127&prev=/images%3Fq%3Deat%2Bhere%2Bsign%26um%3D1%26hl%3Den%26sa%3DN%26rlz%3D1T4ACGW_en___US360%26tbs%3Disch:1&ei=AxxJTMmLKoH48AaFsc2yDg