A Guide to the Top Fundraising Gala Event Ideas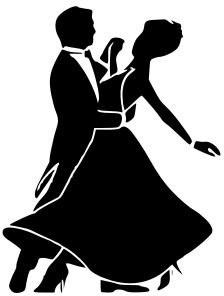 Gala Events Generate Big Buzz and Revenues
Fundraising gala event ideas are becoming necessary for small and large non-profits to raise money. More and more, nonprofit organizations are holding gala events in order to create community awareness of the organization's goals. Small elementary schools are able to hold one-night events that can raise more than $100,000 (such as Carpenter Elementary School in Studio City, California) to put toward enrichment programs not sponsored by school districts. Larger national charities may draw in millions, just like the First Look for Charity Event held in conjunction with the Chicago Auto Show that consistently raises $2.7 million from average ticket sales. When charities look at the time spent in organizing a large community event, they must know that they can generate the returns that make the hours organizing the event worth the effort. Being methodical and creative are often at the core of gala success.
Image Credit (David Gothberg) - https://commons.wikimedia.org/wiki/File:Ballroom.svg
Wine and Beer Bar
Having a bar at a gala event is a necessity. This is a fundraising gala event idea that helps people relax and socialize, pulling them closer to buying raffle tickets, auction items or giving straight donations. A fundraising gala can earn a lot from a bar selling beer and wine. Most organizations bring in an already licensed alcoholic distributor to man the bar. The organization generally gets a cut from the bar sales, ranging from 5 to 20 percent, depending on the distributor. Of course, you don't need to limit yourself to wine and beer, just make sure you have a bartender properly licensed to sell and distribute all alcoholic beverages.
Auction Items
A silent or live auction will give people a reason to spend money. Items donated from local businesses can generate a lot of revenue for a charity. Plus, the people buying the items feel like they are getting a deal on things they probably would be shopping for anyway.
Popular silent auction items that are easily solicited include:
Salon certificates
Tennis lessons
Handheld electronics
Children's summer camp stays
Popular live auction items, even for a small charity include:
Weekend getaways
Plasma televisions
Vespa scooters
Cruise vacations
Displaying your major auction items while selling tickets gives people more reason to attend and to be prepared to bid. When including an auction in a gala event, ticket prices can be reduced to make the event more affordable for all to attend.
Raffle Tickets
Raffles tickets are simple way to generate a lot of sales. Your raffle sales army may be large or small. Depending on the raffle item(s), you can even start the raffle sales weeks in advance, helping promote the gala event and get more people in attendance. It is up to the gala committee whether a raffle ticket winner need to be present to win. Often, those running the event realize they can make more tickets by not requiring the winner to be present.
Talk to a local car dealership to sponsor the event. A car raffle can generate thousands in ticket sales without a lot of effort.
All of these fundraising gala event ideas will ensure not only a large attendance, but also people interested in bidding on both silent and live auctions and buying raffle tickets.
Image Credit: Keep this Coupon (Striatic) - https://www.flickr.com/photos/striatic/71973366/sizes/m/