Elementary Class Projects for Fundraising Ideas and Tips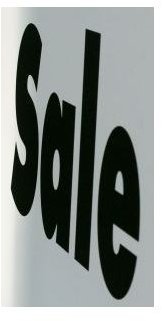 Public schools are a major part of the US education system and are responsible for educating the majority of children. However, recent economic downturns have trimmed budgets from every walk of life, every business, and every school in existence.
These budgetary cuts translated into a greater need for effective fundraising by schools and parent-teacher organizations to close the gaps created by smaller budgets. Here's some ideas for class projects for fundraising that are both fun and educational and range from simple to unique.
Crafty Kids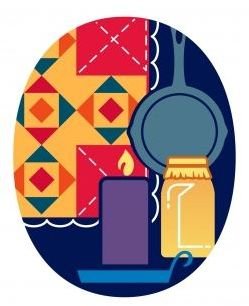 Let the students make products and crafts such as gingerbread houses and holiday cards and either sell them or auction them off during school events or before or after school. This type of an event works best when parents and family are coming to the school for events such as plays or open houses.
Remember that items that include a picture of the child or their handprints are always favorites with parents, relatives and friends, but to make the most money from such events, it's also a good idea to have some gender-neutral items that appeal to a broad demographic audience like friendship bracelets, paperweights or suncatchers or mobiles.
Follow the Money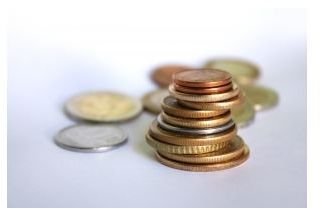 Coin drives are another popular choice for elementary students, but teachers love them too. After all, what's not to love? There's nothing to make except a collection jar or box and the kids can be responsible for depositing their donations daily.
Students simply collect coins from friends and family, and then use the monies to use for items that the class needs. A good way to make it more interesting and competitive is by dividing the class into teams or pitting the boys against the girls to see who can collect the most. Use clear jars so the kids can watch the piles of money increasing each day.
Teacher tip: weigh the jars to determine the winners rather than trying to count the coins. While you might want to let the children count some of the coins to add an educational element to the fundraiser, it uses takes more time than you would care to invest to count them in class. Solicit volunteers from the PTO or involved adults to count and put the coins into coin rolls.
The winning team could get homework passes or a small reward like an ice cream party. Be creative and talk to area businesses and you can probably convince a business owner to donate ice cream, pizza or some other type of incentive so you don't have to deduct any monies to pay for a treat. This is also educational, since it teaches students about money and counting.
Recycled Book Fair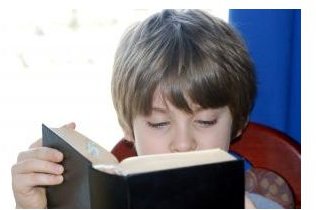 Book fairs are touted by many as a good fundraising tool, but the reality is that the school is only paid a commission on the total book sales. For many schools, that amount could be as little as $400 or 500 or as much as several thousands.
However, for about the same amount of time and effort, students can put together their own book fair by bringing books in from home to sell to the other students and facility. Add a competitive element by offering incentives for the student(s) who bring in the most books.
Remember that rewards do not have to be monetary or expensive. Most elementary students are happy to receive a special recognition ribbon or button to celebrate their achievement.
The key is to make sure the donated books are in good, serviceable condition and either an evergreen classic title or a popular title. Let the kids make posters to promote the sale, stage it in the library (just like a regular book fair) and send home flyers announcing the sale and encouraging parents to send shopping money with their kids.
Hold a book fair night preview sale to include friends and families of the class that is holding the sale to increase total revenues. Let the class members help total up the sales, collect the money, and bag the purchases; it's educational and fun as well. Use the money for class expenses or to purchase a special item or resource for the class.
Are You Going to Scarborough Fair?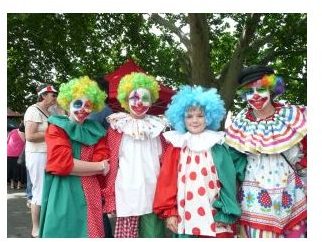 In addition to traditional items that are offered for sale, there are other ways for an elementary school to raise money. Some schools utilize their common areas and large grounds to host fairs and carnivals where parents donate food and goods to be sold and/or auctioned off. This can turn a nice profit, especially when the majority of goods are donated.
However, if you really want to maximize this time and effort for the highest pay-off, solicit donations from local businesses such as beauty salons, jewelry stores, boutiques and other types of retail or service business. For instance, a local restaurateur might be willing to donate an elegant dinner or a hotel might donate a get-away weekend. The key here is to have a diversified mix of high, medium and low ticket items to appeal to the widest buying segment.
Another idea to generate money through fundraising is to host an arts and crafts fair. This is generally done in the cooler months and is done inside. If you plan it in close proximity to the crafts sales that were mentioned earlier, you can simply box up any unsold items from the craft sale and put them out again at the arts and craft bazaar. Add some new items and donations, and you are ready to start ringing up sales and accepting money.
Finally, many schools simply provide the venue for a sale and rent tables and booth spaces for a fair amount. The vendors can sell whatever items they choose as long as they adhere to the guidelines set by the school. Most schools charge a percentage of the total sales - say 5 or 10 percent - to generate additional revenue. In addition, they typically ask that vendors not engage in any food sales so they can provide bake sale items and beverages as another way of making money.
Not only does the school make money through the table rentals, they also provide an entertaining venue for the surrounding community. A different twist would be to have all students make a drawing or project and then hold a silent auction and sell the artwork or other projects during the fair to raise additional funds.
Do You Have a Reservation for Dinner?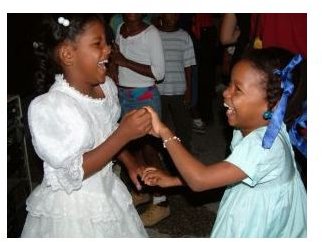 A more interesting idea for an elementary fundraiser is to host a nice dinner and/or dance for elementary children and their families. One option is to sell tickets to a dinner and dance for boys and their mothers or female caretakers and then do a similar event for girls and their fathers or male caregivers. These dinner-dance combinations can bring in approximately $30-60 per person, and the school turns a nice profit, provided they negotiated venue, menu and catering, music, and decoration costs effectively.
As with all fundraising endeavors, the only limit is one's imagination, but with careful planning and persistence, schools can find ways to make up for any budget or operating gaps with elementary class projects for fundraising.
Step By Step Instructions for Fundraising
1. Decide on the type of fundraiser, create a timeline for the various action steps, and set the deadline for completion of the project.
2. Order promotional materials from suppliers or create your own.
3. Start spreading the word about your fundraiser by sending letters home with students, emailing parents, placing notices in the school newspaper or send home flyer and place poster and flyers anywhere around town that is frequented by potential attendees.
4. Keep the students active and involved by preparing for the fundraiser. Divide up task lists by student so that everyone is involved and helping.
5. Get ready for the big event by having a strategy meeting the week before the event to go over everything to make sure nothing was forgotten.
6. Reward and praise students the day of and after the event so that they learn that hard work pays off.
Elementary school students require a host of tools and supplies to assist them with their education especially in the area of the arts, mathematics and literacy. Sadly, these are the subject areas that are typically impacted the most by budget cuts.
Most elementary school teachers are accomplished experts at soliciting donations from student's parents, but they also work diligently with the school to find ways to bring in extra money for all the things they want and need that current budgets just do not allow for. Fundraising comes in many shapes and forms, but some types are more popular than others.
References
The author writes from her experience in raising funds for numerous public and private school systems
Image Credits
SXC, stock image: carnival (Image ID:105048) under royalty-free license
SXC, stock illustration: Crafts icon (Image ID: 1337962) under royalty-free license
SXC, stock photo, Here's Your Change 2 (Image ID: 1276337) under royalty-free license
SCX, stock image: Young reader (Image ID: 967901) under royalty-free license
SXC, Image ID: 839071 by PocketAces under standard image license
SXC, Image ID: 63133 by Kevin Rohr under standard image license