Writing a Fundraising Letter for Little League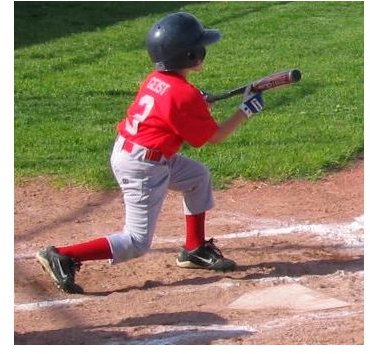 Little League Fundraising
Perhaps the fastest and the most effective way to solicit donations for a Little League team is to communicate directly and thus approach potential donors. One of the most traditional ways is through a letter soliciting donations. The interesting thing in today's world is the letter can be mailed via hard copy, or it can be used in the body of an email if the team is trying to save postage while reaching a more widespread and larger audience. Below is an example of a fundraising letter for little league, and it can be modified to fit whatever event is being promoted.
Image credit: https://commons.wikimedia.org/wiki/File:Little_league_baseball_bunt.JPG
Sample Letter
Date
Little League address, phone, fax and email information along with a direct contacts name
Dear Mr. Smith or Mr. and Mrs. Smith or Director of Charitable Contributions:
I am writing to you for two purposes; the first is to introduce you to our organization, and the second is requesting your support for our ongoing efforts with our team.
The XX Little League has been a mainstay for both the community and our youth since 19xx, and we teach the merits and benefits of teamwork, competition, and sport to roughly x kids each year. The kids range in age from x to x and live throughout our community. While we do have a slight operating budget based on some local government funding; it is simply not enough to create an environment that we feel benefits our players as much as it could.
While we understand times are tough economically for most everyone, we truly feel that the intangible benefits our youth receive through participating in Little League cannot be tracked with a price tag. The life skills they achieve by participating are invaluable to them as they enter and move through their childhood and into adulthood.
As I mentioned, I am seeking direct contributions from members of the community to keep our program alive and active. Please feel free to contact me directly should you wish and be able to support us in any way that you see fit. We also have various sponsorship opportunities for those wishing to make a donation over the amount of $100. These options range from name placement on T-shirts to mention in our programs to placement and recognition on our website. We understand that such donation decisions need to be a two-way street and because of this, we are always ready, willing, and able to help our generous donors receive the recognition they deserve.
I also want this letter to serve as an open invitation to attend our games and events. Our current schedule can be found on our website at www.xx.xx and we also support our team through concession sales at each game as well. Therefore, feel free to stop by and support the team by buying a hot dog or even more.
I want to thank you in advance for your time, and I also want to say, on behalf of our players, we hope to see you at some of our games and thank you for being a member of our supportive community.
Sincerely,
Mr. Joe Smith
Keep Going
Though the sample letter is just an example it is a good starting point and can be changed and or adjusted as needed. Good communication is the key in fundraising, and a letter such as this one can help get you moving towards your goals.