Fundraising Ideas for Marching Band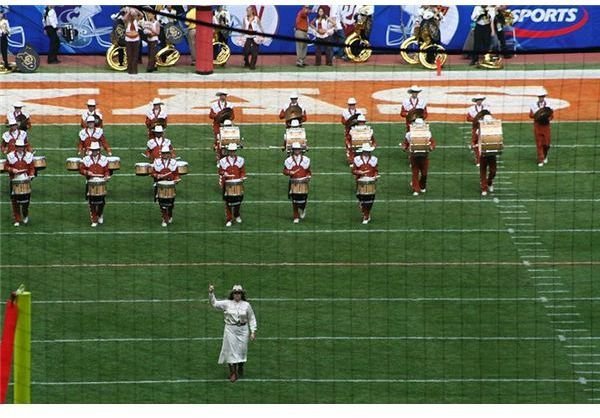 Fundraising for Marching Bands
Marching bands remain a mainstay at any school and marching bands are the ones who can get both students and the public hyped up for any big game. Anyone who has ever attended a football game in high school can tell you that when the band starts playing after a touchdown, one cannot help but stand up and cheer. Fundraising ideas for marching bands can range from simple to complex, but all can be beneficial for raising needed funding.
Marching bands, like many other programs and groups within schools, relies heavily upon outside donations apart from those provided directly by the school itself to help pay for all the things the marching band needs and uses.
There are a variety of ways marching bands can generate additional money and listed below are some examples, some traditional, some more unique:
Yard Sale - rent tables to community members and house the event on school groups, and hold a bake sale at the same time to increase revenue.
Music Lessons -some students may already provide music lessons as a side job but there is also an opportunity to have band members practice their skills while teaching others and earning money for their own marching band.
Dance-a-thon - Have band members play music to keep costs low and host the event in the school; charge participants a set fee to participate, and let them dance until only one remains. To ensure keeping all proceeds, try to find a local company to donate a gift to be given to the winner.
Item sales - from cakes to candles to candy to wrapping paper; just about every wholesaler or goods manufacturer offers bulk and fundraising pricing; all items are donated and these days most companies offer a fundraising program to help marching bands sell items and keep the profits.
Corporate donations - never underestimate simply asking for support, as local corporations and even those with local ties to your area may be able to make donations as a sign of support to the community.
Bake sales - these are an old favorite where band members, friends, and families make baked goods that are then sold by volunteers; the marching band makes about a 100% profit on these types of sales.
Raffles - this is another type of fundraiser where outside help is needed; by working with a company that can donate a big ticket item, marching bands offer raffle tickets to be sold, and then the winner receives the prize.
Silent Auction - a new twist on this is to have multiple items up for bid and with the use of the Internet, bids can be taken essentially 24 hours a day. Offer a variety of items up for bid, ranging from donated dance lessons to gift baskets of food to a free night's stay at a local hotel. Once again, get in touch with anyone in your area that you feel could donate items, and then get creative with ways to promote the donations.
Image credit: https://commons.wikimedia.org/wiki/File:University_of_Texas_Longhorn_Band_on_the_field.JPG