Little League Fundraising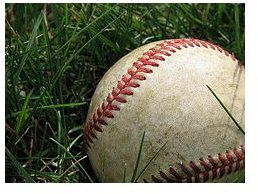 There are several ways to raise money little league teams require to operate. Perhaps purchasing uniforms so players don't have to find the money individually, buying awards and trophies, equipment, and if the season goes very well paying for transportation and possibly lodging to the championship games. While there are many companies online that specialize in fundraising for small groups such as little league teams, sometimes the percentage they take from the funds raised is too great or the methods available aren't suitable for the team or the community. Instead, let's look at fundraising methods that are more readily accessible and a little outside of the box.
Donut Days
Have the players make flyers and advertise the fact they will be at a specific location on a set date with fresh donuts. This works best early in the morning as people are going to work. You can have some players, always with adult supervision, at an office complex and others at intersections where people must stop. Have an adult go to a donut shop and pick up fresh donuts earlier in the morning. Explain ahead of time to the owners what you are doing in order to possibly obtain a discount in order to earn even more per donut sold. This can be done on a regular schedule such as every Monday morning or every morning for a week.
Foodie Raffle
Go to local restaurants and ask if they would be willing to donate something from their menu to an auction for the team. Restaurants could offer a dinner for two, wineries could offer a bottle of wine, ice cream parlors could offer two scoops and so on. Print flyers listing the various prizes and have players sell tickets. The raffle could be held before one of the games and the winners contacted with their prizes.
Bags for Baseball
Ask a local store if the team members can bag groceries for an afternoon, day, or weekend for tips. Put the cause on the tip jar with a brief explanation as to what the funds will be used for. Also make sure the players are able to explain quickly why they are raising money. To add an additional layer you can also sell reusable shopping bags, if the store allows. Using one of the online printing companies such as Café Press, or a local company, make the reusable shopping bags with either a photo of the team, an artistic baseball photo, or the team logo. Buy these bags as inexpensively as possible and offer to sell them as you bag groceries, mentioning shoppers can help the planet while they help the team. It is important, however, to find a way to make these very inexpensively as reusable shopping bags rarely cost more than $2 for one with the store logo.
These are just a few ways you can raise money for your little league team. Before turning to a commercial company for your fundraising materials, brainstorm with your teammates for an out of the box solution that will get your community excited and involved with your journey!
Photo Credit: Matt McGee