How Much do Braces Cost on an Average? Learn the Average Cost of Braces Based on Styles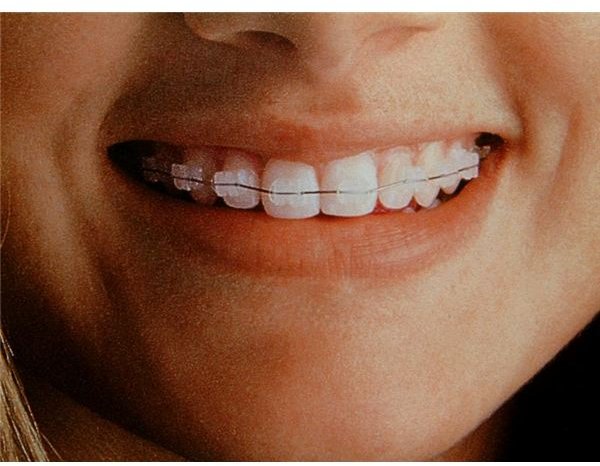 Braces and your Dental Health
If you have crooked teeth, called an overbite or underbite in the dental world, you may require braces to have them straightened. Treatment for this kind of condition is handled by an orthodontist, a dentist who specializes in straightening teeth. There are different kinds of braces. Some are metal wires with with squares on each tooth, some are straight-line wires that go across your teeth and others are made of clear plastic like Invisalign. Braces are typically worn for a few months to as much as five years depending on how severely misaligned a person's teeth are and the kind of treatment option one chooses. For example one may decide to choose a cheaper treatment option that takes longer to straighten the teeth. Braces work to straighten teeth by applying pressure on the teeth over time and pulling them in the right direction.
How Much do Braces Cost?
How much do braces cost on an average you might ask? They range in price from about $3500 to $8000 depending on the kind of braces you choose, your location, other treatment involved and the degree of misalignment of the teeth. According to costhelper.com, a website that tracks the prices of everything from braces to weddings, the cheapest kinds of braces are those offered by the Invisalign company, which are not technically braces. They are transparent plastic trays that you wear around your teeth to help straighten them. Patients who choose this treatment option have to switch to a new set of trays periodically until the misalignment is corrected. Bear in mind that this option is not suitable for patients with extreme overbite or underbite issues. Invisalign trays start at about $3500 and the average cost across the country is about $5000.
Traditional wire and bracket braces average about $5000 and could go as high as $8000. Additional treatments can increase your costs by another few thousand dollars. It is best to shop thoroughly and widely before deciding on a particular kind of treatment or braces as well as before you choose your orthodontist. The American Association of Orthodontists is a good resource in this regard. You can also ask for referrals within your network of friends and acquaintances.
Dental Insurance and Braces: What's Covered?
Most dental insurance plans cover the cost of braces for children up to the age of 18 but not for adults. When dental insurance helps with the cost of getting braces for adults, it is usually a fraction of the cost that is covered. You may also be able to get a discount available only to members in your coverage network. The best way to find out what is covered by your insurance plan is to call and speak with someone ahead of time in order to avoid surprises after you have seen a dentist or chosen a treatment plan only to find out that your insurance does not cover it.
You can also lower the cost of getting braces by joining certain dental discount plans. These are not insurance plans but will likely provide a discount. One more avenue for reducing the cost of your braces is the orthodontist you have chosen. You may be offered a discount if you pay in full or join a specified payment plan.
Have you gotten braces recently? What was the experience like especially with cost? Did your insurance cover it? How did you lower your cost? Please share your thoughts in the comment section as others may benefit from your experience.
Image Credit
Bremoni.wordpress.com