Understanding Time Value of Money for Certificates of Deposit

The Importance of Understanding the Time Value of Money in Certificates of Deposit
Certificates of Deposit (CD) are said to be the safest form of investments that have higher yields than a regular savings deposit. However, it should be clear to the reader that money placed in CD will not be available for withdrawal until its maturity; otherwise, your expected time value of money for certificates of deposit will be affected by CD early withdrawal penalty.
The time value of money is the value of your money in the future, which you will use as an emergency fund or funds set aside to pay off future major expenses like house improvements or a retirement fund. These objectives will influence the CD terms you will use in placing your money in a certificate of deposit. You can make use of short-term CD placements or lock it in for a year or even for a number of years in CD terms with higher Annual Percentage Yields (APY). In doing so, other factors pertaining to economic trends will also determine if the time value of money for certificates of deposit present the most beneficial option.
Factors to Consider when Deciding on the CD Terms

Based on your computation of the time value of money for CD and your future financial objectives or amount of anticipated emergency needs, you can choose different CD terms. Each term has its corresponding APY but the following factors should also be considered:
In choosing shorter CD terms, you can take advantage of any rise in interest rates. Increases in interest rates mean that you are being enticed to place your money in the bank for a longer period of time. The Federal Reserve may dictate the banks to increase their own reserves and will issue a corollary increase in interest rates to aid the banks in encouraging their clients to infuse more deposit. This also means that the longer the period that the bank will hold on to your money, the higher the interest rate. A CD with a 3-month term will benefit if rolled-over for a longer CD term.

Conversely, if the CD interest rates will go down, a short-term placement can be a disadvantage. Your rollover CD will earn interest at a rate lower than it previously earned. Nevertheless, you can shop for other reputable financial institutions that offer the highest interest rate. You can initially use this as a leverage with your present bank in negotiating for a better rate than what they are currently offering you. Otherwise, it will be a wiser move on your part to place your CD in another bank or investment house. Just make sure that you are transferring your deposit to a financially sound banking or investment institution.
Please proceed to the next page about other factors related to the time value of money for certificates of deposit.
Other Factors to Consider when Deciding on the CD Terms
If money supply decreases and you will be enticed to place your money for a longer CD term at a higher interest rate, you may also have to consider any major purchases you are planning to buy in the future. Sellers will also be offering their commodities at lower prices to increase the buying power of your money.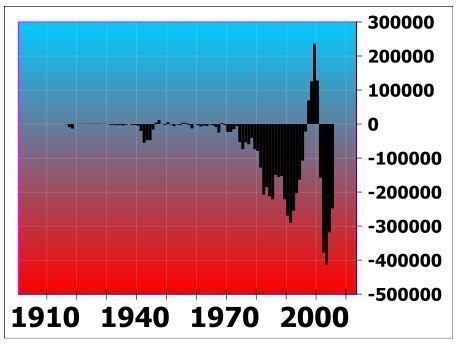 You are in fact, being enticed to put your money in their business instead of keeping it intact in a bank account. In a year's time, the money circulating in the business economy may increase and the price of the commodity you plan to purchase will also increase. Hence, if for example you locked-in your $ 1,000 in a 1-year CD at an increased APY of 3% instead of going ahead with your plans to renovate your bathroom. The money you placed as a one-year CD was set aside for the purpose of purchasing a vanity-and-sink-fixture with a current price of $ 990.00. This decision however, would mean that you did not take into consideration the present buying power of your money.
The time value of money for you certificate of deposit upon maturity will be $ 1,030, but it is also possible that by that time, the price of the vanity-and-sink fixture will increase your home's selling price, let's say by $60. Hence, if you will buy it at its new price of $1,050. you would have incurred an opportunity cost of $30. The latter was arrived at, by deducting the $30 interest you earned from the CD against the price increment of $60.
In scouting for a bank where you can place your money in CDs, you should also checkout the bank's CD early withdrawal penalty. Again, you should consider your future financial goals and anticipated emergency needs. Federal banking laws stipulate only a minimum amount of 7 days penalty interest for a CD that is pre-terminated before its maturity.

However, since there is no cap for the maximum, banks differ with their pre-termination penalties. Most banks usually impose a penalty of 3-month interests for CDs with placement terms ranging from 2 months to 18 months. Some banking institutions may even charge as much as 6 months interests and this will result to a time value of money for certificate of deposit that will suffer from a large reduction of the principal amount.
In regards to the explanations about the time value of money for certificates of deposit included in this article, all pertain to traditional CDs. In as much as financial institutions are currently building up their own resources without having to offer high yields, there are non-traditional CDs you can inquire into. These are not as high-yielding as the traditional CD but they offer more flexibility by dispensing with the rigid CD early withdrawal penalty.
Reference Materials and Image Credits Section
Reference Materials:
Images: