Find the Latest Fundraising Trends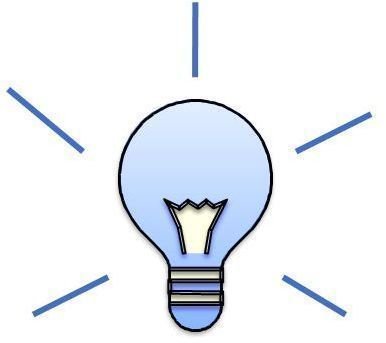 The Latest in Fundraising
Gone are the days when kids sold candy and gift wrap door to door—too many parents simply worry about the kids being out there alone and are often hesitant to ask co-workers to buy fundraiser offerings.
Non-profits also face challenges in fundraising as they strive to be different and make each fundraiser more unique than the last.
If you're looking for the latest fundraising trends, here are some of the best we found:
Healthy Fundraising - This organization is dedicated to stopping child obesity and offers unique ideas on healthy fundraising including non-food items and healthy-foods only. The idea behind this organization is to not only help your school raise money, but also offer reasons why healthy is better. Kids learn faster, have a constant reminder on what healthy means, and this type of fundraising helps to promote a great school environment. Click on their Healthy Alternative Fundraising tab to get many fundraiser ideas.
Scrip Fundraising - Online fundraising has entered the game and Scrip Fundraising makes it easy. Scrip stands for "substitute dollars" that are used by donors to buy the things they want. This organization negotiates great deals with retailers all over and the non-profit or school purchases the substitute dollars at a discounted price. In turn, supporters buy the scrips and use them on the Internet or at local establishments.
DonorsChoose - This Company is flying with the idea that people want to give money to events or places they like. Teachers can post individual school projects or events and donors can browse and choose where they want their money to go. This is a great idea and can be implemented anywhere and announced in school newsletters.
Video Events – Other ways schools and non-profits are raising money these days is to make a video of a special project or event and then invite people to view the video for a set fee. This type of fundraiser requires good video equipment and skills but it's sure to raise money and a great way to connect with the community.
Facebook - Many non-profits like Habitat for Humanity are reaping the rewards of social networking. By creating pages with instructions on how to donate along with updates on what the non-profit has achieved is working great for some non-profits. If you try this, make sure you keep your page updated and answer emails timely.
Setting Up a Fundraiser
Just knowing the latest fundraising trends isn't all you need to know if you plan to raise funds. Unless you're a development director for a non-profit and the entire fundraising program is on your shoulders, you need help.
Try to get the entire board, teachers, students, parents, and community members involved in helping with your fundraiser. Hold a fundraising meeting so ideas can be offered and explored. Join with other non-profits or schools and hold joint fundraisers.
Sign up for free at places like FastTrack Fundraising and receive newsletters on the latest on fundraising ideas. The Foundation Center also offers a monthly newsletter on all sorts of fundraising ideas.
Seek out local businesses to help with your fundraiser. A good tip to keep in mind here is that business owners get inundated with donation opportunities daily. To get your foot in the door, speak with an employee or manager of the business, not the owner and make a case for why you need the business owner to participate. To be successful with the latest fundraising trends also means using your imagination and not going it alone.