5 Top Ways on How to Raise Money in Schools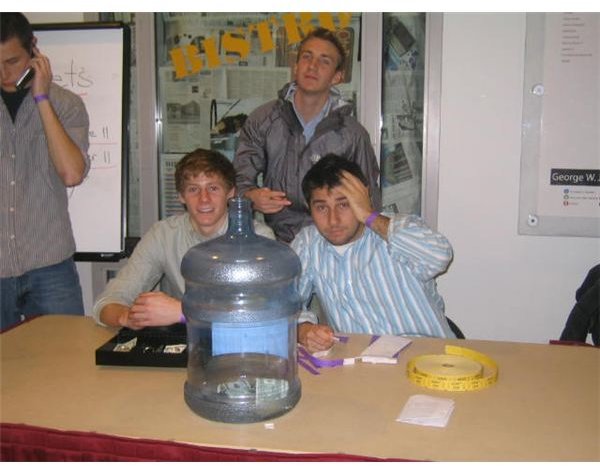 Why Fund Raise?
There are many reasons to fundraise. Your school may need new equipment or money for improvements or activities the school board can't sponsor or pay for. Perhaps you need to fund a school trip. If your school is private maybe that endowment fund is getting low, or you simply can't keep tapping into it.
Whatever the reason, learning how to raise money in schools is often more than selling candy or wrapping paper door-to-door. In fact, we've got unique fundraising ideas here that have been proven to work!
Top Five Fundraising Ideas
There are many types of fundraising ideas your school can examine. Here are top five fundraising ideas:
1. Hold a Raffle
Raffle – Holding a raffle drawing for a big prize is a sure way to get people interested, but it often depends on what you're raffling off. If you can get a community member to donate a big-ticket item, such as a car or motorcycle, the only cost to the school is obtaining the raffle tickets (you can probably make and print your own from a word processing program).
Keep in mind the laws vary from state to state regarding big-ticket raffle items. You can find out your state's raffle laws here.
You can also raffle off many items on one raffle ticket. Ask student's parents who own stores, hotels, appliance, or hardware stores to donate items such as gift certificates, vacations, televisions, and even tools.
The biggest rule of thumb to follow when holding a raffle is not to buy raffle items and pay for the prizes with raffle proceeds. Make every attempt to have items donated. The donor can always use the donation as a tax deduction.
2. Dance the Night Away
Every city or town has a local celebrity band, so ask them to donate an evening of dance. Then find a hall or community center that will rent or offer a space for free and sell dance tickets. Make the dance a theme or even a costume event based on the music group's musical style.
You can choose to offer donated appetizers, beverages, and even items for a silent auction like homemade quilts or crafts, or items from local stores. If you choose to serve alcohol at these events, make sure you know the rules for liquor in your municipality.
3. Golf Tournaments
One way to learn how to raise money in schools is to hold a golf tournament. With this sort of fundraising event, don't expect the golf course to let you do this for free, however. You can get greens discounts if you approach the golf course on off times such as late April, May, or early June.
Next, find hole sponsors, such as car dealers, to donate a car if someone gets a hole in one, closest to the pin, or wins the long drive challenge. Don't worry about paying for a car either. The car dealer will purchase an insurance policy in the event someone does get a hole in one or wins another hole challenge and the insurance policy will pay the car off.
If a person wins the car, they will have to pay sales taxes and fees to register the car on their own, so don't offer to incur this expense. Make an appointment with the golf club manager and ask about a discount on food, green fees, and other items like free gift certificates to the pro shop.
Image Credit: PSK Philanthropy / Wikimedia Commons
Please click on Page 2 to find out about more way to learn how to raise money for schools.
More Fundraising Ideas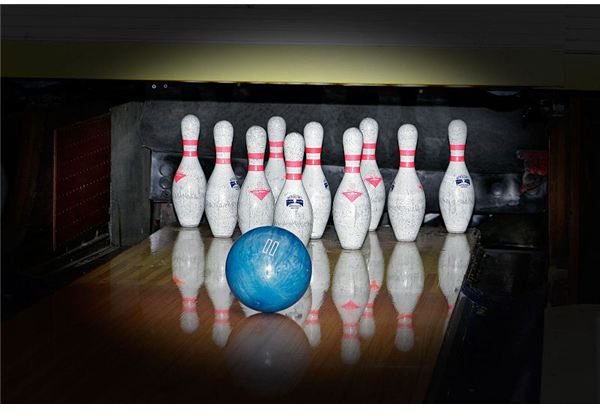 To round out our top five fundraising ideas and help you learn how to raise money in schools, check out our last two:
4. Bowling for Dollars
If you've got a bowling alley in your city, connect with them for a bowling fundraiser. Have the bowling alley supply free beverages and snacks, and give cash dollars to winners for top game, best split, and most improved for the evening.
Ask community members to sponsor a bowler or bowling team, and hand out donated prizes. Make sure to inquire about bowling day discounts or when the leagues aren't using the alley. Check out prices for midnight bowling too, often they are lower.
5. Recycle for Money
With today's environment in the forefront of everyone's mind, why not try a recycling fundraising event? First, connect with your local recycling center and ask them to team up with you on the event.
Next, post handmade flyers and let community participants know where to drop off their cans, bottles, and plastic containers. Offer many drop off points, so people aren't inconvenienced and will be eager to participate.
Give an ample amount of time; say a full month, to collect enough recycling materials to make your fundraiser profitable. Another fundraiser you can hold in conjunction with this recycling event is to offer a shred-fest. Have people bring no longer needed looseleaf paper and put kids, teachers, administrators, and parents to work shredding it!
Image Credit: Bowling Pins and Ball / Wikimedia Commons
Making it Profitable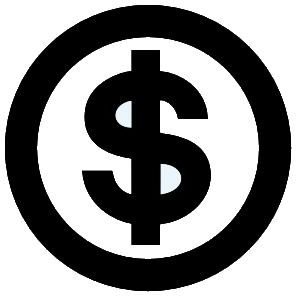 In order to learn how to raise money in schools, you need to keep a few things in mind:
Budget – Make a budget and list everything that is either being donated or what you have to pay for. Don't forget small items like printing of posters, and so forth. Try to stay close to or under budget.
Volunteers – Seek out parents to help volunteer. Don't expect teachers and kids to do all the work. Remember, whatever you are fundraising for, the parents want too, so ask for their help.
Discounts – Find discounts for every part of your fundraiser including printing costs, donated food, and prizes.
Team-Up – Sometimes it's a good idea to team up with other schools to hold a larger fundraiser and split the profits, especially if you live in a small town.
Review – After your fundraiser, even if it was very successful, review your process to see if you can improve on the next one.
Image Credit: Logo Dollar / Wikimedia Commons