Best Rates and Advice About Insurance Coverage for Rental Car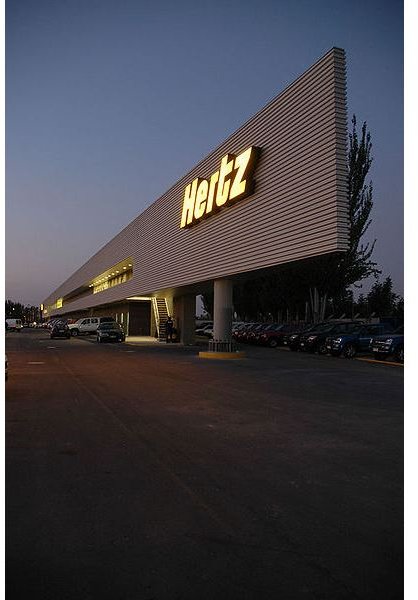 Understanding Rental Car Insurance Coverage
When renting a car, you will almost certainly be offered some form of insurance on the rental car. At first glance this coverage may seem absolutely necessary, or absolutely unnecessary depending upon the assumptions you make about car insurance and rental car companies. Fortunately, it is easy to unravel the complex nature of car rental insurance offers to find the best rates and advice about insurance coverage for rental cars.
The two most common names of rental car insurance are Collision Damage Waiver, or CDW coverage, and Loss Damage Waiver, or LDW coverage. In most cases, there is really no difference between the two types of coverage. Generally, it is just a matter of what terminology the rental car company chooses to use. For example, both Avis and Hertz offer Loss Damage Waiver (LDW) coverage on their reservation websites.
If the rental car is damaged in an accident or other manner while you are renting it, you are liable for the cost of those damages. By purchasing the rental company's insurance protection, you avoid this potential liability. However, the rates charged for this coverage can be very high, so it is very smart to investigate other rental car insurance coverage options to get the best rates.
The best advice about insurance coverage for rental cars is to see if you are already covered for damage or loss of the automobile by other means. Most auto insurance policies cover the driver for damages to any car, regardless of who owns the automobile. This also includes rental cars. The best advice for deciding whether or not to get the rental car insurance from the rental company is to call your insurance company first. Call before you leave on your trip so you have plenty of time to get all of your questions answered. In most cases, your personal auto insurance policy will provide coverage for rental cars.
If you are traveling for business, check with your company to see what their policy is on rental car insurance. In some cases, your company will require you to purchase the rental insurance, but will reimburse you for the charge. In other cases, the company will specifically ask you to decline the CDW coverage, and may even refuse to reimburse you for it. Most larger companies have some general liability insurance in place that covers issues arising from conducting the day-to-day operations of business, including coverage for employee who rent cars while on business trips.
Think about it for a minute. You own a car. You have a driver's license and car insurance. Your friend allows you to borrow their car. Are you covered by your auto insurance? Of course, you are. Your car insurance covers you as well as the car you are driving, just like your home owners insurance provides liability coverage even for situations that don't necessarily occur at your house.
Image Credit: Hertz Chile / Wikimedia Commons
Car Rental Insurance Gotchas
The one very important exception is for drivers who have only liability insurance. Damage to the car you are driving typically falls under comprehensive or collision coverage, both of which are not covered if you only have liability insurance for your car insurance. Otherwise, most national brands of car insurance do cover renting cars.
There is another major catch for some car renters when obtaining insurance for rental cars. Most auto insurance policies come with a deductible for damages and collisions. That deductible still applies to rental cars. If you have an auto policy with a $500 deductible, you will be liable for the first $500 of damage to your rental car as well.
Fortunately, many credit cards offer their own CDW coverage as an added credit card benefit. For example, many Visa cards offer an "Auto Rental Collision Damage Waiver" for personal car rentals. The coverage in this case is for every dollar and is above and beyond your regular car insurance. That means you won't even have to pay the deductible. This benefit comes at no extra charge and is automatic if you use the card to rent the car.
Be aware that when you try and decline the coverage, rental car company employees are trained to act concerned about your decision to decline coverage. They may even issue an ominous warning about how your insurance policy or credit card based insurance coverage might not be enough. Don't worry, though. If you have done your research, stick to your decision.
Find Best Rates for Car Rental Insurance Coverage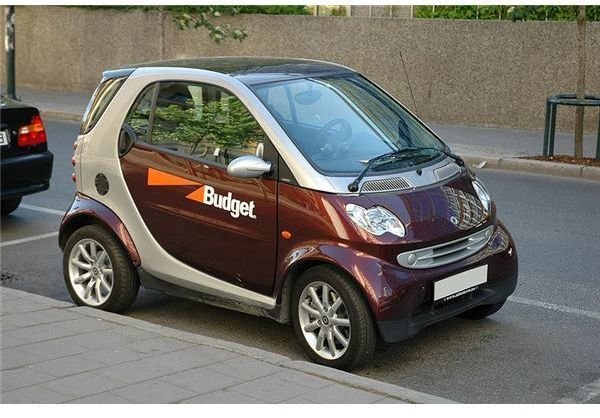 If your auto insurance does not cover rental cars, or if you do not own a car and have no auto insurance, then you will need to get rental car insurance prior to driving off in the rental.
Unfortunately, the insurance rates offered by the rental car companies are astronomically high. A recent visit to Avis.com showed Loss Damage Waiver (LDW) coverage offered for $26.99 per day on a subcompact car rental. Over a 7-day period, this coverage will cost you $188.93. That works out to over $750 per month! Compare that to normal car insurance rates. You could get six-months or even a full year of auto insurance for that price. In fact, for a month-long rental, you would be better off buying an auto insurance policy from a regular insurance company for six-months even if you never planned to drive again.
If you have enough planning time before your trip, consider applying for a travel rewards credit card that offers insurance coverage for rental cars rather than accepting the CDW coverage offered by the rental company. Not only will you get free car rental insurance, you can earn points or miles that you can use for future discounts or free travel.
Unfortunately, there are no real options for insurance coverage for rental cars other than buying from the rental company if you don't have a policy of your own. However, different rental agencies do charge different rates for their LDW or CDW coverage, so if you need to buy car rental insurance as part of your rental, be sure to include that expense in your comparison shopping if you have no other options.
Image Credit: Smart fortwo from Budget / Wikimedia Commons