Guidelines: Free and Reduced Lunch Programs and Who is Eligible?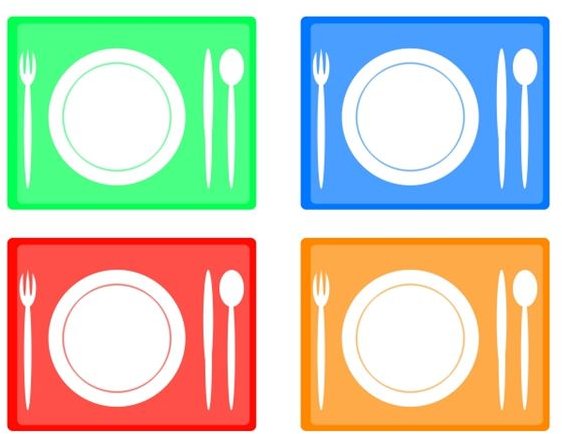 Intro
Free and Reduced Lunch provided a means for qualifying students to receive free or low cost school lunches. The program had two advantages… providing nutrition for children who needed it, and a way to utilize farm surpluses with certain guidelines. Free and reduced lunch guidelines are designed determine a family's eligibility for participation in the school lunch program based on the family's income status in comparison to the federal poverty guidelines.
Income Guidelines for Free and Reduced Lunches
The guidelines for free and reduced lunch programs in schools, facilities and institutions are governed by income eligibility requirements. These guidelines are calculated for each school year according to the regulations of the National School Lunch Act, and are based on household size and the family's income as it compares to the federal poverty guidelines.
The USDA publishes a chart that makes it relatively easy to understand the guidelines for free and reduced lunch program offerings, with calculations that show how high a family's income can be in order to receive the free or reduced price lunches for school-age children. Essentially, if a family's income is 185% of the federal poverty level, the children qualify for reduced price lunches. If the family's income is 130% or less of the federal poverty level, the children can receive free lunches.
Applying for the Free and Reduced Lunch Program
At the beginning of each school year, letters are distributed to all the children attending any given school. This letter outlines the guidelines for the lunch program, and is sent out early enough so that qualifying families are able to provide the school with proof of their eligibility for the program. If the school uses a paper-based application program, the application is required to be included with the letter so that families can apply. For schools using a web-based system, instructions must be provided as to how to access the online form.
There must also be instructions for how to access a paper-based application for those who do not have computer access. If the school also provides a free milk option, the guidelines for that program must also be communicated. Although these applications are usually submitted on a household basis for all children in the family, there are some exceptions to this practice. For example, the eligibility of foster children is considered on a one-by-one basis, with each foster child being considered individually. In all cases, the application form must contain the Privacy Act Statement, and an explanation of this process.
Conclusion
Providing free and reduced lunches to school-age children is a very important factor to education. Studies have shown that children who are not receiving proper nutrition are at an educational disadvantage. Additionally, a child's physical and mental development is also dependent on proper nutrition. For some children, especially those who fall within the income eligibility range for free and reduced price lunches, the school lunch may well be the most substantial meal of the day.
Therefore, it is vitally important that these children be provided with a nutritionally sound meal even if their families cannot afford to pay full price for them. This is also just one more reason why schools should pay special attention to the nutritional value of the foods they provide during lunch for students.
Resources
https://www.fns.usda.gov/cnd/governance/notices/iegs/iegs.htm
https://www.fns.usda.gov/cnd/governance/notices/iegs/EligibilityManual.pdf
https://www.fns.usda.gov/cnd/governance/notices/iegs/IEGs09-10.pdf
https://www.choiceusa.net/Parents_NSLP.html
Image
Image: Salvatore Vuono / FreeDigitalPhotos.net