Reforms on Late Fees: What is the Law Regarding Consumer Protection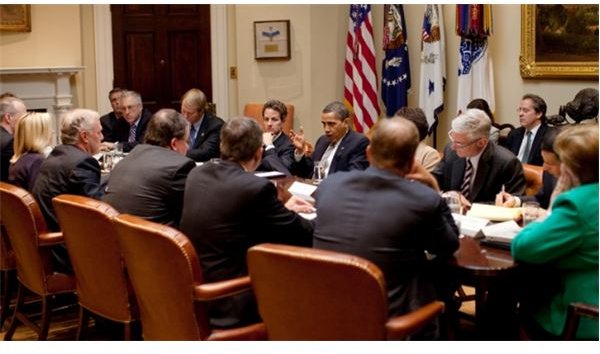 The CARD Act
Finally, the much needed credit card reform for late fees and what is the law related to them, has been implemented based on the U.S. Congress Joint Economic May 2009 Report, which states that the Federal Reserve had finally identified these unfair and oppressive credit card provisions. The Joint Economic report further stated that some of the provisions in the old laws had been sending most American families deeper into debt. Shortly thereafter, on May 22, 2009 President Obama signed the Credit Card Accountability, Responsibility and Disclosure Act of 2009 or CARD.
Prior to this 2009 CARD Act, most of the laws that covered credit card late fees were under the Bankruptcy Reform Act, wherein US consumers found little protection. There was a wide range of criticisms against this old bill because most of its provisions were in favor of credit card companies.
Understanding Reform for Late Fees and the Laws that Protect American Card Holders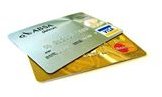 In February of 2010, reforms were devised and implemented to eliminate what was considered by Congress as a hindrance to all U.S. citizens' economic recovery efforts. The following key elements are intended as long-term reforms:
Late Payment Fees and Interest Charges
Ban of unfair increase in rates based on previous credit card stipulations disclosed via fine print, that the "rates are subject to increases without prior notification" "any time, any reason" or "universal default". Due to these unfair stipulations, credit card companies were allowed to hike-up interest rates on existing credit card balances without any prior notice extended to credit card holders.
The act also strictly prohibits the retroactive increase in rates for late payment fees.
The reform includes the requirement that contract terms must be clearly stated and should remain constant at least for the entire duration of the consumer's initial year as card holder of the credit card company. Any offers of promotional rates to the new accounts shall be made only after the first year of membership, and the mechanics must be clearly disclosed when the promotional rate offered will last for at least 6 months.
The reform also bans the unfair practice of "Late Fee traps" involving deadlines that fall during weekends, mid-day deadlines, and due dates that change each month. Card holders will be entitled to at least 21 calendar days from date of mailing as the reasonable time period to settle their monthly obligations.
Enforcement of the Fair Interest Calculation. Credit card issuers are now mandated to apply the credit card holder's excess payment to the balance that has the highest interest rate.
Fair Interest Calculation also includes banning of the unfair practice of using the previous month's balance in computing the current month's interest charges. This unfair practice resulted in "double-cycle" billings.
Instituting measures that allows credit card holders to opt-out of "Over-Limits by requiring their permission before credit issuers process any transactions that will result in placing their accounts in excess of their limits.
Restrictions were imposed for low-limit credit cards with sub-prime rates. Sub-prime rates refer to interest rates that are above the prime rates and are usually offered to individuals who do not qualify for prime borrowings.
Reforms also enhance the required disclosure regarding fees for gifts (rewards) and stored value (cash back) cards.
Account Terms and Clear Definitions
On Disclosure of Account Terms and Statements of Account Holders' Activities
Credit card issuers are now required to use plain language and to place, in plain sight, all disclosure of terms and conditions for careful examination by the consumers before deciding to open a credit account. An example of pre-opening disclosure is by highlighting fees that will be charged against the consumer.
Plain sight and plain language apply to account statements involving consumers' accounts after becoming a member. An example of disclosure in periodic statements is the conspicuous display of the fees that the consumer paid for the month, including year to date fees paid accompanied by sufficient explanations on why the fees were imposed.
Such disclosures whether for pre-opening or after opening of the account shall be subject to review and updates based on market and practical researches. These will be tested among consumers to make sure that the methods of disclosure will be maintained as clear, relevant, and useful.
Credit card issuers are now required to provide real information about the Financial Consequences of Decisions by:
a) Presenting a periodic statement that will show how long it will take the consumer to settle their existing obligation and the total interest costs related if the consumer only pays the minimum amount.
b) Presenting a periodic statement that will show the payment amount due and the total interest cost to settle the present balance within 36 months.
Please click on Page 2 to read about credit card company accountability, card holder approval regulations and penalties.
Card Issuer Accountability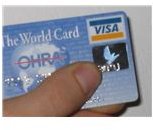 Accountability of Credit Card Issuers and Regulators
Credit card contracts shall be available to the public by publishing them on the Internet. To help consumers understand late fees and what is the law, credit card issuers are now required to publish contracts on the Internet in a usable format. This will also serve the regulators and the consumer advocates in the performance of their tasks to monitor and evaluate if the disclosures being used still provide adequate protection to consumers.
Regulators will be held responsible in enforcing the law. Regulators will be tasked to review and evaluate credit card protections; they are also required to submit annual reports to Congress in relation to the enforcement of these protections.
Regulators will be held responsible to ensure that the consumer protections are current by:
a) Considering public opinions and inputs about current credit card market trends as well as probable consumer protections in relation to new regulations or disclosures that may be considered as necessary.
b) Updating applicable rules or to make it known to the public any findings which they consider will not require further regulations.
Approval Laws for Those Under 21 Years of Age
Credit Card Approval Laws for Consumers Below 21 Years of Age
Credit cards will not be granted to young adults who are under 21 years of age, unless a co-signer attests that the young adult has the capacity to pay his or her credit card debts. In addition to this, the credit card co-signer will further state explicitly that as co-signer(s), they take full responsibility in paying-off the young adult's unpaid debts.
Any requests made by the young adult to increase credit lines or to adjust their credit ratings or loans will also require the approval or confirmation of the co-signer(s).
The law also applies to eliminate campus lending wherein lenders or credit card issuers are prohibited from offering open-ended consumer credit plans and credit cards within a campus or anywhere near a campus as a way of enticing these young adults to become credit card holders. It follows that the existence of the so-called "credit card tables " in walkways and cafeterias are now prohibited.
In fact, colleges and universities are now required to incorporate credit card and debt counseling sessions and education in their orientation programs for new students.
Penalties
Increase in Penalties
Any credit card company or card issuer found in violation of these new restrictions on late fees and what the law prescribes on disclosures, monitoring, and for those below 21 years of age shall be subject to penalties higher than what is prescribed by current laws in an effort to preclude any intentions of violating these reforms.
As an added note, consumers can still expect more developments out of the Credit Card Accountability, Responsibility and Disclosure Act of 2009. Scheduled for release in August of 2010, this act is a directive to credit card issuers to review the accounts that had previously undergone interest rate hikes starting from January 2009 and beyond. This is expected to affect millions of card holder accounts but actual reviews will start on February 2011 based on rules proposed by the Federal Reserve.
References:
Image Credits: