How to Save Money for Purchasing a New Car: Tips You Can Use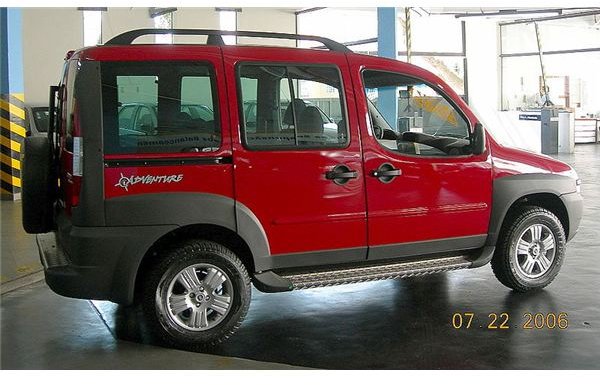 Buying a New Car Is a Big Decision
Before you research how to save money for purchasing a new car, ask yourself if you really need a new car? Often the thought of just owning a new car with all those bells and whistles is so enticing, people forget to really think about the cost to purchase a new car.
With the prices of new cars these days, monthly car payments can be hefty. Consider your disposable income each month (the amount of money you have once all your household expense are paid). If you don't have much left, you might want to consider a new car with a lower price tag or even a used vehicle. Often used vehicles, especially if they are only one or two years old, come with a portion of the manufacturer's warranty, and their price tags can save you thousands.
Image Credit: My New Car / Wikimedia Commons
Research: Don't Get Caught With Your Pants Down!

Even if your favorite celebrity seems to be speaking to you through television ads to "buy that new car," if you're smart, you'll take the time to research cars first. The absolute best and free place to find everything you know about new cars, the true cost to own, latest rebates and incentives, test drive videos, and expert and consumer reviews is Edmunds.
At Edmunds not only will you learn how to save money for purchasing a new car, you can use their handy Auto Loan Calculator that allows you to enter car sales prices, down payments including rebates, different financing rates, and loan terms. It even will compare buying versus leasing. Edmunds is totally free to use as a guest but you must create a free account to save researched materials.
The only caution on Edmunds when looking at current sales prices of new cars is the information they provide on holdback and advertising dollars that are part of the dealer's invoice. As these numbers vary by vehicle and the location of the dealer, it's almost impossible for Edmunds, or any other website, to offer completely accurate numbers.
When researching prices and comparing vehicles on Edmunds, don't forget to print out your research and take it with you to the dealership. This will give you more buying power. Do utilize Edmunds if you have a trade-in to help you find the value of your trade and print that out as well.
Do buy a car on the last day of any month. This inside tip will aid you in getting the best price as most salespeople want to meet monthly assigned sales goals and if they're short on those goals, they will negotiate the very best price. Browse your local newspaper ads to see what dealerships are offering sale days.
Explore the websites of dealerships you plan to visit. Often they list sales prices called "Internet Only" prices they won't tell you about if you visit the store in person.
Image Credit: 2010 Ford F150 Raptor / Ford Media Room
When It's Time to Buy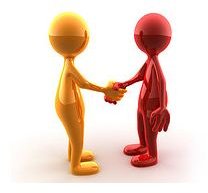 First, don't fear the thought of how to save money for purchasing a new car. Auto salespeople often get a bad rap, but in today's world of Internet research, dealerships really don't make a lot of money on new cars. Actually, the auto industry says the average dollars made on a new car by the dealer are between $1,200 and $2,000 depending on the size of the vehicle you buy.
The markup on major home appliances according to Consumer Reports is often 30%. Sa you paid $20,000 for a new car and the dealer made $2,000, that's approximately a 1% markup, so you can see, that most dealerships are not robbing customer's blind.
If you follow these tips, you will make a successful deal on that new car:
Don't Go Alone – Even though you are armed with your research, take a friend or relative with you. It's easier for salespeople to fast talk one person into making a quick decision that it is two.
Visit More Than One Dealership – It's perfectly fine to tell salespeople you are just shopping or looking. Part of your car buying experience is comparing dealership prices.
Test Drive – Never purchase any new car without taking it out for a test drive. A test drive will allow you to see how you fit in the car and if it's comfortable and has the accessories and equipment you want.
Beware of Addendums – The manufacturer suggested retail price or MSRP is clearly listed on the window sticker of all new cars for sale. Often, dealerships will add what are called sticker addendums to window stickers that include items like window tint, dealer marketing fees, and security etching. In fact, dealers can be very innovative when thinking of things to put on the addendum and raise the price. Some will actually put rust proofing on car addendums and tell you it is part of the sales price. Most auto manufacturers offer corrosion warranties that last up to 100,000 miles, so you don't need "undercoating or rust proofing." Tell the salesperson you want to work from the MSRP price and you don't need any of the extras.
Time to Haggle – Of course the salesperson will want you to pay MSRP for the car, but don't. Ask to see the dealer's invoice to see what they actually paid for the car. Read my article Buying a New Car: What the Dealer Won't Tell You. This article will give you a general idea on what you can negotiate and what you can't. If the dealer won't show you the invoice or negotiate, find another dealership.
Once you have negotiated the price you want, it's time to pay for the car. You can do this via cash, in-house financing or offsite financing.
Image Credit: Handshake by Spring Stone / Wikimedia Commons
Financing Your New Car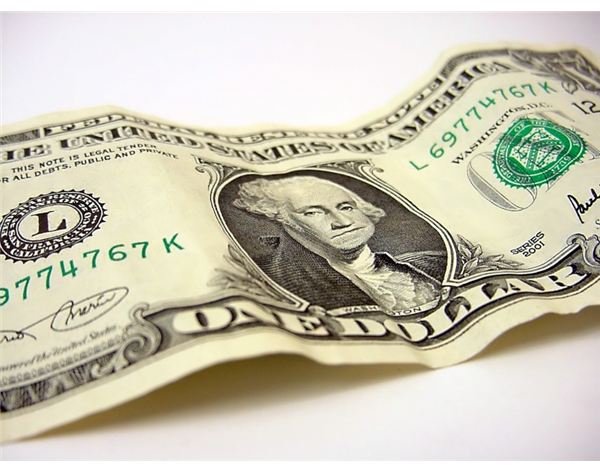 Part of learning how to save money for purchasing a new car is financing the vehicle. With interest rates up and down, zero percent offers, rebates, incentives, trade in allowances, sales taxes, and titling and registration fees, the financing process can be difficult.
Once the salesperson and you agree to the price of the car, you will then be directed to the financing department, an entirely different process. Use these tips to help you save money on that new car when you're in the financing department:
Interest Rate – Once the finance department runs your credit report, they will offer you an interest rate, but how is that interest rate determined? Dealership finance companies either fax or email what are called loan call sheets. Loan call sheets include two interest rates, the buy rate and the sell rate. You want the buy rate so ask to see the loan call sheet. The buy rate is what is offered to the dealer as your lowest possible rate. The sell rate is the interest rate the dealership is allowed to bump up, meaning the dealership makes money from bumping up your rate to the sell rate. If a dealer won't show you the loan call sheet, either find a dealer who will or visit your bank or credit union to see what rate they can offer you.
Service Contracts – As a Ford dealer, I am a believer in service contracts and extended warranties. They can save thousands if you need repairs not covered by the warranty or when the warranty runs out. It surprises me that people will buy warranties for televisions or appliances but when it comes to a new car, they don't want to spend the extra money. A manufacturer extended warranty or service contract can be rolled into your financing, which will only increase your monthly payment by $5 to $10 a month, so consider investing in one. If you wait until the warranty runs out to obtain one, the cost difference will be hefty. Expect to pay between $800 and $1,300 on an extended warranty at time of sale, and do ask if prices are negotiable. Waiting to buy that service contract later will bump those prices to $2,500 or more.
GAP Insurance – GAP insurance is affordable and something you should consider. If you finance your vehicle and then are in an accident and your car is totaled, your insurance company will only offer you the actual cash value of the car. Often, you may owe more on the car than the actual cash value. GAP insurance will pay that difference to your finance company. GAP Insurance should not cost you more than $300 to $500 and you can also finance it within your financing contract.
Registration and Titling – Almost every dealership can register your vehicle for you. By law, however, they are not allowed to charge more than what the motor vehicle department charges. If you feel they are over-charging you, report them to the motor vehicle department. You can also choose to register the vehicle on your own. Even if you have a lienholder (the finance company) the dealer can give you all the documents you need showing the lienholder to take with you to the motor vehicle department.
Documentary Fees – These are standard in the auto industry. You can ask the dealer to waive them as they can range from $200 to $800, however, most dealers will tell you these dollars are utilized to pay porters and technicians to ensure the new car is safely inspected upon arrival at the dealership. On the other hand, franchised dealers do receive stipends from the manufacturer in the form of pre-delivery payments. What this means is that while they are charging you a documentary fee, they are also getting paid by the manufacturer. At my dealership, we do waive the fee if asked by the customers, but some dealers won't.
Image Credit: US Dollar / Wikimedia Commons
Summing Up Your Car Buying Experience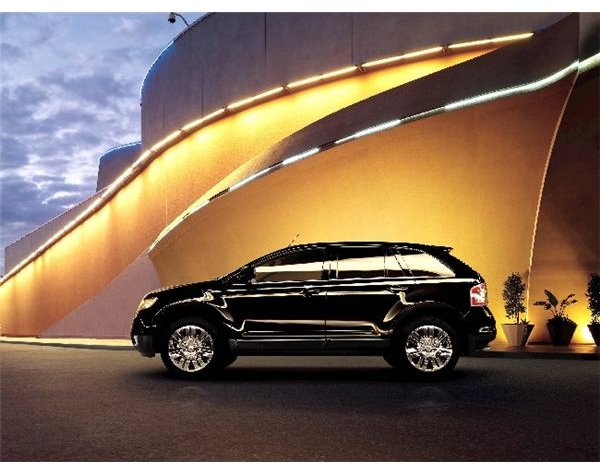 By now, your head is probably spinning with all the things you have to do before buying a new car. Keep in mind that buying a car is a huge investment so research and common sense are your job, not the salesperson's job.
When considering how to save money for purchasing a new car, it doesn't have to be an unpleasant experience leaving you feeling ripped off. Remember that there are honest dealerships out there so find one. Ask for referrals from friends or relatives.
Do utilize your salesperson to aid you in the delivery process where they instruct you on how to use all the bells and whistles that come with your new car. Let them show you how to set the clock, work DVD and CD players, and even how to check tire pressure. If you don't receive a good delivery, tell the dealer; he or she will make sure you get what you deserve. After all, you are paying a lot for your new car, so make the dealership do their job. Finally, when you receive a survey from the manufacturer whether it's through snail mail or email, do return it even if you had a bad experience. This helps dealers learn how to do a better job and increase customer satisfaction.
Image Credit: 2010 Ford Edge / Ford Media Room