Nursing Homes and Your Finances: What Can They Take?

The Different Types of Nursing Homes
In today's world, nursing homes and nursing home care is not as it used to be. Assisted care for the elderly includes independent living homes, assisted living, congregate care, skilled nursing facilities, and continuing care retirement communities or CCRCs.
Determining which facility is right for your needs is a big factor in making a decision on nursing homes and your finances and what they can take. While Medicare and private insurance will cover health care costs, other items such as bathing, helping with meals, dressing and other tasks, require additional financing depending upon the length of your stay and facility.
According to HelpGuide.com, if nursing home care is needed following a hospital stay, Medicare and private insurance have set requirements before they will pay the nursing home on your behalf.
You hospital stay must have been 3 days or longer.
Your stay at the nursing home must be within 30 days of your hospital stay.
Only the first 20 days of your nursing home stay are fully covered, after that a deductible kicks in.
For each hospital stay, there is only a 100 day maximum stay covered.
The staff, including doctors must evaluate your stay and determine if you are making progress after your hospital stay.
If your health progresses in a nursing home after a hospital stay and you can return home, expect most of your costs, including needed assistance to be covered. However, if you require long-term care, you will need to find other options to cover you costs.
Paying for Long Term Care
Those who require long term care at a nursing home have a few options. If you have assets including cash, retirement funds, or real property or long-term care insurance, the nursing homes will expect you to utilize these to pay for your stay.
Medicare may cover the cost of prescriptions and doctor visits, but not room, meals, and other activities that require the help of a nursing professional. For a complete guide on what Medicare will cover, click on the image to the left and visit Medicare's long-term care website.
As far as nursing homes and your finances and what they can take, no facility, no matter the type, can tap into your assets or cash without your permission. However, if you don't have the ability to pay, your stay will only last as long as your Medicare and private insurance will cover.
It's wise for every individual to prepare for some sort of long-term care. You can do this by enrolling in a long-term care program offered by your employer or buying a long-term care policy on your own. Finally, if you have a personal financial advisor, they too can help you arrange for long-term care.
Image Credit: Screenshot of Medicare Long-Term Chart / US Government
What Are Your Options?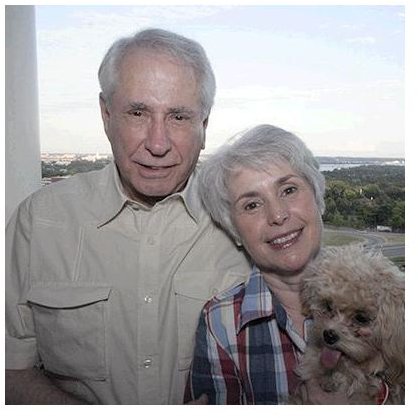 The cost of a skilled nursing facility depends upon the length of stay desired, the location of the nursing home and services offered. For example a total CCRC can cost between $20,000 to over $100,000 with additional monthly fees required. Nursing homes that cover room, board, meals and assistance costs have increased to approximately $3,400 per month, according to Consumer Reports. So when it comes to nursing homes and your finances, how do you plan for or afford this type of care?
If you do require long-term care in a nursing home, funding sources range from financial help from your family, pensions and social security retirements funds, any social security disability income, a reverse mortgage on an owned home, private health insurance, long-term care insurance, and Medicaid.
Our Parents.com is a non-profit website that offers tips on how to pay for nursing home care and discusses nursing homes and your finances and what they can take. For example, if you have private or long-term care insurance, this must first be exhausted prior to utilizing Medicaid.
Image Credit: GravelCouple / Wikimedia Commons
Finding Help
Consumer Reports recommends two organizations to help you find solutions to nursing home expenses. The first is the National Long-Term Care Ombudsman Resource Center that offers laws on long-term care state by state. A website dedicated to seniors and long-term nursing home care, New Life Styles.com is also recommended by Consumer Reports to help seniors and their families understand nursing home costs.
If you're a member of AARP, you can also search their website or read their monthly magazine to gain insight on nursing homes and your finances and what they can take to pay for your care.
Finally, visit your local senior center for expert help on how to pay for nursing home care. If you are in the low to very-low income range, you may qualify for government assistance or if you are a veteran, the Veteran's Administration offers nursing home benefits.
If you find you need nursing home care because you are unable to care for yourself due to age or disability, take the time to research how to pay for nursing home care and ask friends and family members to assist you in researching your funding options before you choose a nursing home.
References
Consumer Reports Online (www.consumerreports.org)
HelpGuide.com (https://helpguide.org/elder/nursing_homes_skilled_nursing_facilities.htm)