Learn How to Save Money on Car Payments

Do You Need to Buy a Car?
Before you consider how to save money on car payments, consider if you even need to buy a new or used car. If the only reason is because you want to and your current vehicle is running fine, reconsider your choice.
These days, cars are built to last, especially with all the computer technology installed. If your car is running fine, and has less than 100,000 miles on it, consider buying a manufacturer extended warranty or service contract first. These will help you save money on repairs and cost much less than purchasing a new or pre-owned car.
Image Credit: 2010 Ford F150 Raptor / Ford Media Room
How to Find a Car Payment You Can Afford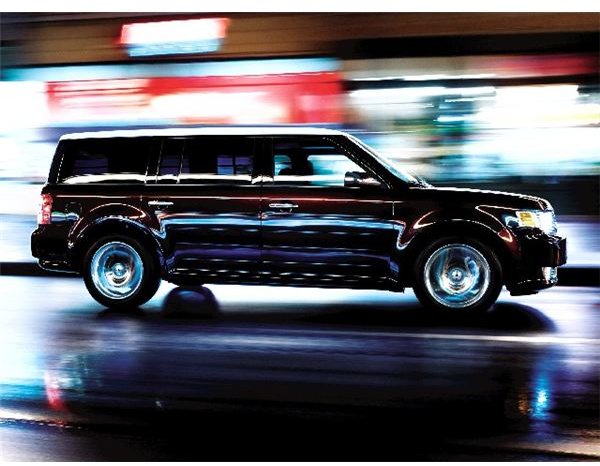 As a car dealer myself, my sales personnel absolutely love it when a person comes into the store alone to make a deal. It's much easier for my salespeople to talk one person into buying a car, whether they can afford the monthly payments or not. Remember, car dealers are out to make the sale, so keep that in mind, take someone with you, and follow these tips on how to save money on car payments:
Buy a Used Car – Even if you want a new car, consider buying a used or pre-owned car. Find cars dealers who buy cars that still have some remaining manufacturer's warranty on them from auctions, usually mileages less than 36,000 miles. If your dealer doesn't have any low-mileage used cars in stock, they do have access to auctions and wholesalers, so tell them if they want to make a deal to find you one.

Down Payment – Use trade-ins, cash, and rebates to lower your monthly payment. The sales price offered on a new or used car decreases with your trade-in value, cash down payments, and rebates. The more you can decrease the initial sales price of the car, the less your monthly car payment will be. Keep in mind that in today's market, a $1,000 cash down payment or equivalent will decrease your monthly payment by $25 to $35 dollars.

Skip the Extras – Do you really need security etching, tinted windows, hot rod accessories or undercoating? These extras add to the amount you will be financing, thereby increasing your monthly car payment. Actually, most auto manufacturers offer a lifetime warranty on corrosion and what this means is "rust protection," so if you buy undercoating, you're really paying for protection you already have, even if it's a used vehicle.

Negotiate the Price – No matter whether you are buying new or pre-owned, you can negotiate the sales prices, which in turn, will lower your monthly car payment. Find out how to negotiate the best deal by reading Tips for Purchasing a Car: What the Dealer Won't Tell You and Tips for Buying a Pre-Owned or Used Car. You will find many ways to lower that price and save on your monthly payment.
Image Credit: 2010 Ford Edge / Ford Media Room
Get the Best Financing to Keep Payments Low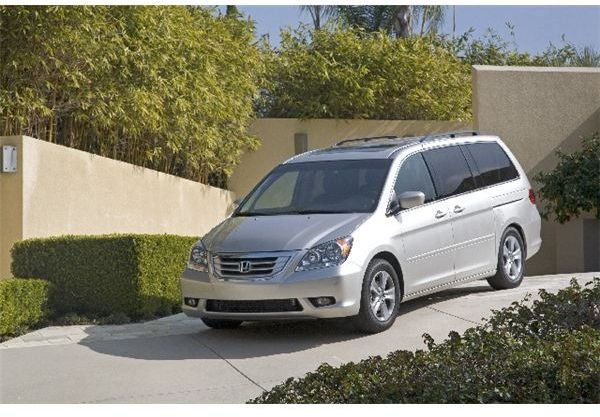 One of the best ways people can save on their car payment is by learning the science of auto financing. Actually, some finance managers that sell both new and used cars consider financing an art; some are really good at it and before you know it, you're signing the finance contract. Here are some ways on how to save money on car payments by performing some investigative techniques into the world of car financing.
What Happens to Your Credit Application? – Have you ever filled out a car credit application only to have it swept from your hands and taken off to some secret room at the dealership? If this happens to you, tell the finance director you want to stay with them while your credit information is entered into their computer system. If they refuse, find another dealership.
Offered Interest Rate – Even if you stay inside the financing office while your credit information is entered, finance people are great at hiding the finance screen. As soon as a credit buyer on the other end of that entered application sees your credit information and runs your credit report, they will offer an interest rate to the finance director. Two rates are offered, a buy rate and a sell rate. The buy rate is what you want. A buy rate is what the finance company can offer and the sell rate is how much the finance director can bump up that buy rate. Say the buy rate is 6% and the sell rate is 8%. That means your finance director will make a 2-point difference and the finance company will send that money to the dealership. Ask to see what is called the loan sheet or call sheet to see both of these rates. If they decline to show it to you, thank them and move on.
Local Banks & Credit Unions – If you have a good relationship with your local bank or credit union, often they will offer you a lower interest rate, which will lower your monthly car payment. Be determined at the car dealership you visit and tell them you will be financing the vehicle with your bank or credit union. All the dealership needs to do is print you a buyer's order or bill of sale showing the sales price, dealer fees, and tax, title and licensing fees. Take that buyer's order to your bank and see what they can offer you as far as an interest rate.
Title the Car On Your Own – Instead of financing the tax, title, and registration fees, tell the dealership you will be doing this on your own. While dealerships are barred from charging you extra to do this, if you don't finance these fees and instead choose to do it on your own, your monthly car payment will be lower. If the dealership tells you they have to do it because you have a lienholder that simply isn't true. Tell them to prepare the documents for you to take to the Motor Vehicle Department and register the vehicle on your own.
Image Credit: 2010 Honda Odyssey / Honda Media Room
The Bottom Line on Monthly Car Payments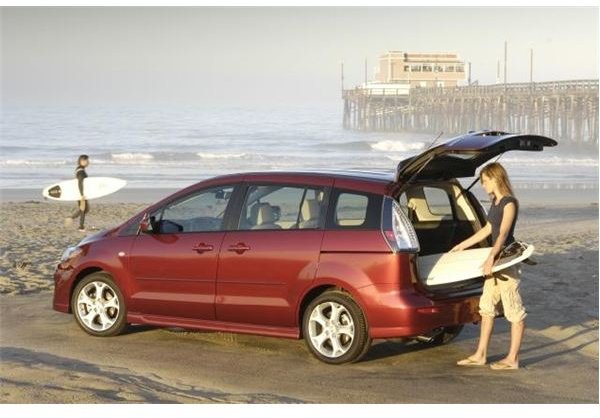 Because I'm in the auto industry, I do consider it a business and every business must make a profit. Often dealerships and used car lots get a bad rap for attempting to make a profit, but that doesn't mean you can't utilize ways to lower your monthly car obligation.
Be honest about what you can afford and ask yourself if you really need the vehicle with all those bells and whistles, or are you willing to buy something that costs less? If the dealer has the car you like, but not the color you want, consider buying what they have on the lot. If the dealership goes through the expense of a dealer trade to get you the color of car you want, expect to pay for transport fees.
Finally, a top industry tip for learning how to save money on car payments is to buy a new or used car on the last day of the month. This is the day that salespeople are trying to make their assigned sales quotas and they're more likely to come down on the price and you'll find less haggling. Be smart when buying a new or used car and dedicate a day or even a weekend to shop around.
Image Credit: 2009 Mazda5 / Mazda Media Room