2010 Social Security Cost of Living Raise: Why It Didn't Happen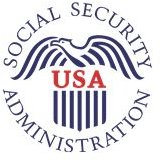 United States citizens who get social security or social security disability benefits received a surprise at the end of 2009. The Social Security Administration announced on October 15, 2009 that there would be no cost of living adjustment or COLA for 2010 and it was later announced there would not be oen for 2011 either. How did the government come to this decision and what impact does this have for social security benefit recipients?
What Is COLA?
COLA, also known as the cost of living raise, helps to bridge the gap for those receiving social security benefits during periods of inflation. COLA became part of the 1972 Social Security Amendments enacted by Congress. Since then, COLA has existed as an annual occurrence each January, however, the US Government announced that neither a 2010 nor a 2011 Social Security cost of living raise would occur, leaving many people concerned.
How is COLA Determined?
The 2010 social security cost of living raise has been determined the same way since 1972. COLA is based upon the annual change in the Consumer Price Index (CPI) for urban wage earners and clerical workers (CPI-W). The measurement is calculated by comparing the third quarter of the previous year to the third quarter of the current year in order to predict if a COLA will occur for the following year. If there is a percentage increase of at least 0.05 percent there will be an increase in the cost of living allowance. If there is no wage earner increase based on the CPI or if it is less than 0.05 percent, no COLA is offered.
What Happened to the 2010-2011 COLA?
In 2010, the cost of living raise was determined from comparing the average CPI for wage earnings from the third quarter 2008 and the third quarter 2009. The Bureau of Labor Statistics showed that the 2008 third quarter CPI wage average was 215.495 while 2009's third quarter CPI wage average was 211.001, meaning year 2009 was less than year 2008. Since there was no increase in CPI average wages between 2008 and 2009, the 2010 social security cost of living raise did not occur. No increase for CPI average occurred within the following year again resulting in no COLA for 2011.
2010-2011 COLA and Medicare Part B
Seniors felt the lack of a 2010-2011 COLA increase through Medicare Part B premium increases that affected 7% of people receiving social security benefits. Medicare Part B premiums are not determined through the Consumer Price Index and increase each year regardless of a COLA increase or decrease. However, there is a "hold harmless" provision in the Social Security Act that protects 93% of social security beneficiaries from having to pay the increased premium.
While Medicare Part B did not negatively affect a majority of social security beneficiaries, other factors outside of the social security administration's reach still lurk behind the scenes. The lack of a 2010 social security cost of living raise did not prevent property owners from raising rents each year, for example. With the 2009 Credit Reform Act, credit card companies began increasing and implementing fees to pass on to cardholders before the act went into effect in February 2010.
Therefore, even though the average price of groceries and gas did not increase, other areas such as housing did rise. Which means a COLA would be needed for some individuals to help hedge these increases. Doris Bias, age 52 from Maryland, receives social security disability and was dismayed there was no increase but thankful that her landlord decided not to raise her rent in 2010.
"I know I would have found some way to manage if the rent did increase, but at least now I can continue on with my normal budget," explained Ms. Bias.
Can This Happen Again?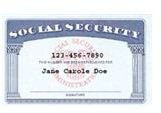 Is it possible for there to be no COLA just as there were none for 2010 and 2011? If there is no change or a decrease in the CPI wage earnings average from year to year, a COLA will not occur. Be advised that special circumstances occurred in 2008 and 2009 that directly affected why there was no social security 2010 cost of living raise. As with other global governments, the United States was in an economic downturn during this period meaning consumers had less money to spend due to high unemployment rates. This in turn, drove prices down to encourage increased spending. Should another economic situation similar or worse than that which occurred in 2008 were to happen, the chances are likely there would not be a COLA.
The 2010 COLA Aftermath
No 2010 social security cost of living raise was a shock to social security beneficiaries across the nation. Seniors and other beneficiaries will have to tighten their budgets a little more if housing and utility costs continue to rise. No COLA for 2010 served a reminder that this cost of living raise is not guaranteed to occur every year. When the government determines there will be no cost of living allowance, it can also affect the Consumer Confidence Index or CCI. Ways to combat any unexpected surprises should this happen again include:
Tightening your monthly budget by trimming down to your necessities.
Start saving a little extra money for a rainy day to help out in a crunch, if possible.
Do not expect a COLA each year. If it happens, use that extra savings to your advantage.
For more information on the social security cost of living raise, visit the Social Security Administration's website and be sure to read the FAQ section and current press releases.
Sources
Bias, D. (2010, April 22). Social Security Disability Beneficiary. (S. Pierce, Interviewer)
Social Security Administration. (2010, January 26). Frequently Asked Questions About the 2010 Cost-of-Living Adjustment. Retrieved April 18, 2010, from Social Security Online: https://www.ssa.gov/cola/2010/2010faqs.htm#q2
Social Security Administration. (2009, October 15). Latest Cost-of-Living Adjustment. Retrieved April 18, 2010, from Social Security Online: https://www.ssa.gov/OACT/COLA/latestCOLA.html
Social Security Administration. (2009, October 15). Prompt Passage of Economic Recovery Act Payment for 2010 Needed . Retrieved April 12, 2010, from Social Security Online: https://www.ssa.gov/pressoffice/pr/2010cola-pr.htm
Image Credit: Social Security Administration Seal - copyright Social Security Administration - Public Domain - https://commons.wikimedia.org/wiki/File:US-SocialSecurityAdmin-Seal.svg
Image Credit: Modern Social Security Card - copyright Social Security Administration - Public Domain - https://commons.wikimedia.org/wiki/File:Social_Security_card.jpg