What is the Average Cost of Moving? An Analysis of Moving Costs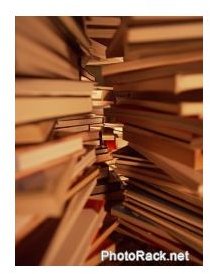 How Moving Costs are Calculated
Shifting your household from point A to point B is probably more complicated than you realize. Most individuals prepare for cost of moving expenses such as boxes and tape. The cost of a moving company is also typically included in the moving budget. These expenses, however, are just the beginning. To understand what is the average cost of moving, you have to dig a little deeper into your personal situation.
Moving is a two-step process, that requires packing all belongings at point A then transporting to point B. For some this process can take weeks or months and the financial upheaval can be severe.
A look at moving industry statistics; shows that moving costs only continue to rise. Moving companies usually charge on one of two different scales. Local or intrastate movers may set a basic price depending on the number of movers required, the number of vehicles needed and the number of hours it takes to pack and transport belongings. An interstate move, one that moves you from one state to another is based on the weight of your belongings and the distance being shipped. The final costs can vary by hundreds of even thousands of dollars depending on your area of the country and the moving company you choose.
The Cost at Point A
Estimates from around the country, show that moving companies charge about $25 an hour, for each mover on the job. To get an accurate idea of average moving costs let us use the following scenario. A family relocates from a 3-bedroom home in Los Angeles to New York City. The average weight of their belongings is around 10,000 lbs. Using moving calculators, price estimates typically place the cost of moving at greater than $10,000. These estimates account for packing, unpacking and total driving time; the final price however, may be even larger. Moving exceptionally large items such as pianos, dealing with antiques or having to move items down flights of stairs will mean dealing with a higher final price. Have to transport a vehicle? It could tack on hundreds of dollars to your total.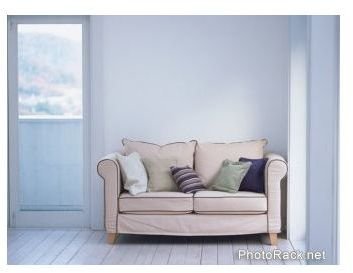 Though cheaper than using a professional moving company, even the do-it-yourself mover may not be fully prepared for the cost. According to U-Haul, a 26-foot rental truck (the biggest available) is capable of moving a 4-bedroom home. Using the above scenario, it would cost over $3,000 to rent the truck for up to 10 days to transport your household from the west coast to the east coast.
This price is just the beginning however. Movers can choose to buy boxes and rent other supplies directly from the moving company. For a 26-foot rental truck, U-Haul recommends around 50 boxes ranging in a variety of sizes including small, extra-large and wardrobe boxes. The price for small boxes starts around $2. Renters are also encouraged to buy several furniture pads to protect furniture from being damaged at a price tag of $8 each. A box of bubble wrap will cost $20. In all, these items can add over $200 to the final moving cost. Box sealing tape, furniture dollies, moving labels, twine and other moving accessories will also increase the cost of your move.
A major influencer on the price of moving, is gas prices. Loaded at full capacity the 26-foot U-Haul truck will average about 8 miles per gallon of gas. According to the AAA Fuel Cost Calculator, this will mean using about 345 gallons of gas and tacks on another $1200 to the total moving average, when relocating to New York City from Los Angeles.
Unless your move is within the same area, your total moving tally should also reflect the cost of meals on the road and overnight accommodations for the family.
The Cost at Point B
Once you arrive at point B, the cost of your move is still being calculated. You will have to pay to have the utilities turned on, buy groceries, stock up on cleaning supplies and re-key the locks. To fill up all that empty space, you might have to buy new appliances, new furniture, closet organizers, blinds, rugs, decorations and other miscellaneous items to make the space livable. If moving to a smaller space you may also need to rent a storage facility to hold your excess belongings. If your new home is still undergoing construction, temporary lodgings should be included in the cost.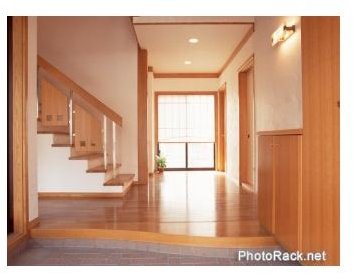 Have you calculated the cost of your mortgage? With a slow moving economy, you will likely end up paying higher mortgage rates for your new home. The cost of living in your new city should also be reviewed based on your circumstances. A higher salary may not go very far in a city with higher transportation, food, energy, housing and health care costs.
Remember, every situation is different and knowing what is the average cost of moving, is only the start to planning a successful move. To save money, get several estimates from movers and get a referral from the American Moving & Storage Association. If moving for a new job, check and see if your employer will cover part of the expense. Some moving expenses may also be tax deductible - consult with a tax accountant for professional guidance.
References
Before You Get an Estimate: "https://www.moving.org/content.asp?contentid=15"
U-Haul: "https://www.uhaul.com/guide/index.aspx?equipment=truck-26"
AAA Fuel Cost Calculator: "https://www.fuelcostcalculator.com/TripGasprice.aspx"