How to Save Money With These Bulk Buying Holiday Season Ideas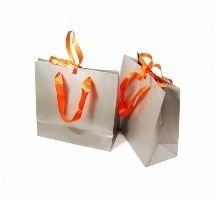 Planning Ahead Can Save Both Money and Time
Having a good plan and an organized shopping list is the first step toward saving money when considering bulk buying holiday seasonal ideas. Because you are purchasing items in larger quantities than usual, you certainly don't want to make a mistake and buy something you don't even need. It can also be inconvenient and wasteful of both time and money to have to make multiple trips to the same store, just because you forgot something. It's best to make a list of what you need, how much you plan to spend and how many of each item you'll need when bulk buying for the holidays.
Planning ahead will also give you more of an opportunity to do some comparison shopping. You have to be somewhat careful when buying in bulk because buying larger quantities does not always guarantee that you are going to save money. In some cases, you might find that you can actually save money by purchasing smaller amounts of what you need, especially if you have coupons or find a good sale. To figure out if you are getting a good buy, always divide the bulk package price by the number of individual units and compare that to prices at non-bulk buying stores.
Start Watching the Sale Ads Early
Start your shopping early instead of waiting until the last minute. This allows you the luxury of taking advantage of sales. If you are not in a rush to buy, you can bide your time and wait for selected or desired items by watching for ads and circulars in your local newspaper.
Of course, another strategy to keep in mind is to do your shopping for the next year after this year's holiday is over. By doing this, you can not only save by buying in bulk, but can also take advantage of clearance sale pricing. If the stores where you shop don't have regular sales, you might want to ask a store employee when they do plan a sale for the items you wish to buy. Most store owners want your business and if they don't advertise sales, they will be willing to let customers know verbally when to expect a bulk buying holiday seasonal sale.
Shopping Online and Offline
When bulk buying for the holidays, you should take advantage of both online and offline merchants. While shopping online can be convenient and make searching for what you need extremely easy, there are also advantages to shopping at local stores. Sometimes the decision between shopping online and purchasing something locally will depend on the weight of the item and what the shipping costs would be.
For example, if you are purchasing a large bulk supply of foam plates, shipping costs will be minimal. But, if you are purchasing a large quantity of something much heavier, it could be less expensive to make your purchase locally. Buying food items in bulk is another thing that many people prefer to buy in their local warehouse store as opposed to shopping online, but you can also get many good food buys from online merchants.
If you are considering bulk buying, do your research and find both online and offline businesses that offer bulk price items to help you save money.
Resources
Image Credit: graur razvan ionut / FreeDigitalPhotos.net