A List of Restaurants With Military Discounts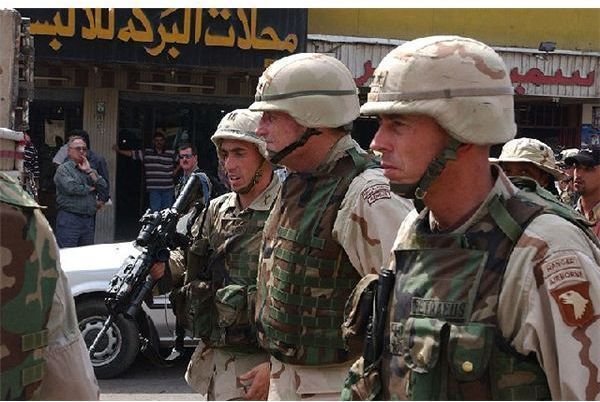 The Benefits of Military Discounts
As the mother of a son who is in the Air Force, I'm always happy when he visits so we can save at restaurants with military discounts. Many lay citizens don't realize when our troops are deployed to non-combat areas they are forced to pay for their own housing, even if it's on a base. While the housing stipend is small, the benefits of military discounts, especially for food, can come in handy. [caption id="attachment_171671" align="aligncenter" width="1280"]
The 159th Combat Aviation Brigade[/caption] In addition, if retired or active military personnel want to enjoy dinners with their families, everyone can reap the benefits of the military discount depending upon the restaurant rules. Along with food and restaurant discounts, don't forget to inquire about veteran or active military automobile discounts, theme or vacation park discounts, and even hotel and airfare discounts. Often many service businesses like auto repair centers and the like will hold discount veteran or active military days where service and parts are discounted. Image Credit By Samuel Shore - Public Domain
Top Restaurants That Offer Military Discounts
All of the military discounts listed here were provided by the American Legion. These can vary from location to location or change from time to time.
A&W Restaurants
Arby's
Back Yard Burgers
Burger King
Captain D's
Chick-Fil-A
Cotton Patch
Denny's
Dunkin' Donuts
Farmer's Boy
iHop
Java Café
Kentucky Fried Chicken
Long John Silver
Pancho's Mexican Buffet
Pizza Hut
Quizno's
Sizzler
Sonic
Taco Bell
Whatabburger
Tips to Getting your Discount
If you are retired from the military or active, no matter what restaurant you choose, even if it's not on the list here, ask if they offer a military discount as some do but don't advertise the discount. Always bring your military identification card as some restaurants may ask for it as proof you are a retired veteran or active in the military. Military discounts are for all branches of service including the Coast Guard and Reserves. Make sure you inquire if the discount is for you only or can it be used for your entire dining party. Some restaurants only allow for the retiree or active military person to receive the discount.
Special Discounts on Veteran's Day
When Veteran's Day rolls around each November, the following restaurants offer free or drastically reduced lunches and dinners. If you have one of these restaurants near you, watch for Veteran's Day specials or call and inquire.
Applebees
Golden Corral
Outback Steakhouse
Uno Chicago Grill
For veterans and active military it's an honor to serve your country so seek out restaurants with military discounts or ask local and hometown venues if they offer a military discount. You may be surprised as many restaurants participate in these beneficial discount offers. For another great military discount, take a look at our guide on how to get free antivirus for military personnel.