A Guide to Wedding Shower Freebies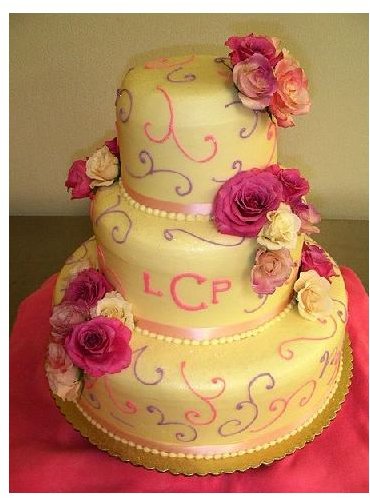 Finding Free Wedding Shower Essentials
No wedding shower is complete without games, how to guides, and an all important wedding shower budget checklist. Here are a few wedding shower freebies that will make your event special and you don't have to spend a dime!
Bridal Shower Budget Checklist – If you're in charge of the bridal shower it's best to make a budget and a checklist. It's a handy tool to make sure you don't forget anything and still allows you to keep track of receipts and spending.
Free Shower Games – Every bridal shower must have games in order for it to be fun for all. Brilliant Wedding Pages offers ideas like bridal party bingo and bridal Jeopardy with free template downloads.
Abbee Bridal – This bridal shower website offers free games, shower theme ideas, food ideas, and even a list of bridal shower etiquette to ensure everyone is treated properly, especially the bride to be. Their Shower Favors page offers unique favor ideas you can make yourself with little investment.
What About Shower Favors?
While you should place a few bucks in your shower budget for favors, some wedding shower freebie ideas for favors include homemade ideas your guests will cherish.
Food Favors – If you're good at making fudge or you have a great family recipe for cookies or muffins everyone loves, get busy in the kitchen and buy inexpensive gift bags or tins and hand them out as favors.
Candle Favors – Almost everyone likes candles! If you are good are making candles, create your own favors and wrap them in colorful cellophane bags with ribbons.
Music Favors – Gather some favorite tunes and make your own CDs to offer as favors. You can use theme music or a variety of top ten songs or songs from days gone by.
Seed Favors – Buy inexpensive seeds for flowers and plants that will grow in your geographic area. Place them in decorated paper bags or find assorted colored bags and embellish the bags with stencil flowers or ribbons.
Personalized Favors – This is a great idea especially if your wedding shower is comprised of a small number of guests. Analyze your guest list and create a service you can provide each of them. If one guest has a few dogs, why not give a favor of one walking or pet sitting day? Free service favors are always welcomed and this will only cost you your time.
Green Favors – If your shower guests are green enthusiasts, why not put together a book on recycling tips, recycled craft ideas, and a list of green products you've tested. Offer to hold a green seminar in the near future to teach your guest how to be more green and earth-friendly.
Share Your Freebies
After a successful and pleasant bridal shower, why not share your wedding shower freebies with people you know will be holding a shower in the near future. It's often hard to know where to start and with the helpful freebies you utilized, you're sure to be on everyone's guest list.