Tips for Quick and Easy Fundraiser Craft Ideas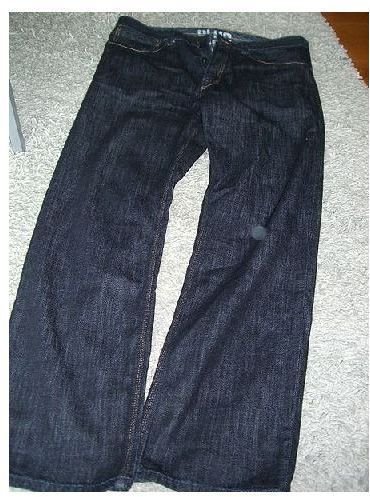 Why Crafting for Funds?
Everyone enjoys browsing flea markets and state fairs for homemade crafts so why not create your own with these quick and easy fundraiser craft ideas. Whether you need to fundraiser for your school, nonprofit organization, or local community causes, handmade crafts result in more profitable sales than selling conventional candy or gift wrap.
Crafting also helps the entire family get involved in the fundraising effort. Most of the crafts listed here allow for kid involvement with parental supervision.
Top Quick and Easy Fundraiser Craft Ideas
---
Wooden Spoon Holders** – This idea has been around for a while but it's still popular. Collect [old blue jeans](https://www.brighthub.com/environment/green-living/articles/30085.aspx) and cut out the back pockets. Sew on either store bought or handmade thin potholders, add yarn for hanging and you have a handy wooden spoon or utensil holder.

Wreaths – No matter what time of year, buy straw wreaths at hobby stores and glue acorns, beads and other embellishments that celebrate the season. Complete the wreath with bows tied from colorful ribbons.
Cork Boards – Buy different sizes of cork boards and frame them with stencil flowers, glued on ribbons and bows and include a set of push pins. Look for sales on cork boards at hobby and artisan shops and buy them in bulk.
Unique Flower Pots – Buy traditional terra cotta pots and glue on beads, buttons, and other trinkets. Wrap with straw or raffia of all colors for that unique touch.
Trinket Boxes – Let your imagination run wild with this quick and easy fundraiser craft idea. Hobby stores carry wooden and cardboard boxes of all sizes so choose a variety. Wooden boxes can be painted with added stencils. Cardboard boxes are good for decoupage projects or decorate with beads and buttons. Buy small mosaic tiles to make the trinket box extra special.
Recycled Glass Projects – Instead of throwing away old jars or glass candle holders, why not recycle them? Clean them out well and buy raffia in assorted colors to tie around jars or other recycled glass. You can even use stones or pebbles in clear jars for added color and a decorative touch. Buy some scented votive candles for smaller jars for a top selling gift idea.
Tin Can Crafts – Don't throw away cookie or coffee tins. Instead, cover with homemade gift wrap stamped with flowers or cover with corrugated paper and glue on beads or flowers. Try painting names on your project like "grandma" or "mom" or "best friend" to sell to a wider audience. You can use stencils if hand drawing or painting isn't your best craft skill.
Wooden Signs – Browse hobby or craft stores to find wood cut in designs of hearts, flags or simple rectangle shapes. Wood can be painted first and then use your own hand painting skills to turn wooden boards into welcome signs, American flags to show your patriotism, or write words like "number 1 grandma" or "best grandpa." Stencils can also be utilized in this project. Use colored raffia as hangers.
Image Credit: Blue Blood Jeans by Theord/Wikimedia Commons
Craft Show Fundraiser Ideas
Now that you've made your wares, how can you ensure people will come to your craft fundraiser? First call your local newspaper. Most cities and towns will post free ads for nonprofit or school with dates, locations, and times of craft fundraisers. Call your local radio station and see if they will do a remote broadcast during your event. Make extra money by inviting outside craft vendors to sell their wares at your event and charge them a booth fee or percent of profits from the items they sell. It's easy to turn your quick and easy fundraiser craft ideas into an event that will delight and be profitable.