The Top 10 Ways Kids Make Money: Things Kids Can do to Make Extra Money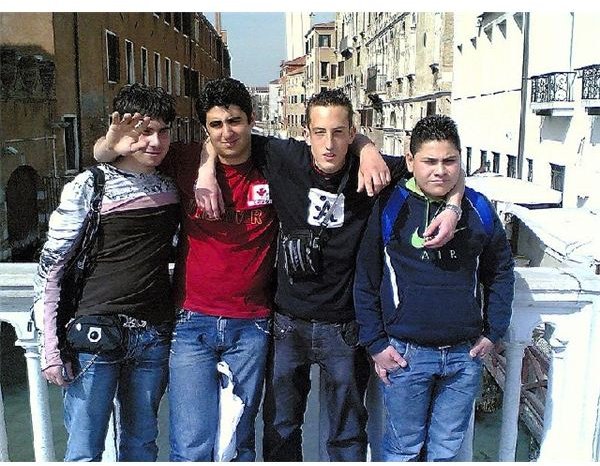 Why Kids Should Make Money
It's a tough job raising kids and every parent knows the cost of after school activities, sports, dance classes and the like. As soon as they are able, all children should have the opportunity to make their own money to save or spend as they please.
Not only does it help kids monetarily, it builds values, a good work ethic, and the importance of responsibility. Here are the top 10 ways kids make money just about everywhere.
Kid Jobs – Service Opportunities
The paper route may be alive and well in some cities and town, but not everywhere, other services kids can provide include:
Yard Cleanup – Every season is a good season for help in the yard. Children can rake leaves, picking up trash, dig holes for planting new flowers and seeds, and even given instructions on how to weed and fertilize.
2. Errands – If a child is responsible and the right age, errand running can be a great way to make money. Taking packages to the post office or picking up your pet from a day boarding or grooming facility are effective money making ideas. Further, most kids start going to the grocery stores with their parents at a very young age and get to know what's where in the supermarket. If you feel your child is responsible with shopping lists and money, this job can gain many clients.
3. Pet Sitting – Most children love pets whether it's birds or cats or dogs. Pet-sitting services would require the child meet the pet first and understand its needs as far as walking and play time.
4. Car Washing – No one can really say they love to wash their car, but this is a good job idea for kids. Tweens and teens can both be involved in this type of business if given correct instruction.
5. Babysitting – This job for kids has been around for quite a long time. Teenagers are just the right age to enter the babysitting world, especially for families close to their homes.
Kid Jobs – The Old and the New
Along with service jobs, there are other 10 ten ways kids make money, some old and some new. Here's a look at six through ten.
6. Filing – In many offices, the last thing to get done is filing. Kids with a good grasp on reading, the alphabet and how filing works are good candidates for these types of jobs.
7. Fast Food Jobs – With all the fast food chains, jobs for kids 16 and up are plentiful. Most fast food restaurant chains will allow children to work around school or sports activities.
8. Mall Jobs – Instead of junior clothing sections in large department stores, more and more junior stores are popping up. These types of stores are looking for kids with a winning personality. Take a trek to your closest mall and browse these stores for the ideal job for your child.
9. Automotive Jobs – As a car dealer myself, I have employed many kids ages 16 and up for inputting warranty claims, cleaning the showroom, and emptying the trash. Because wages for kids are lower, many dealerships will happily offer your child a job.
Apprenticeships – What better way to teach a child something new than offer a mentor along with an apprenticeship? Many artists, mechanics, cleaning businesses, and even newspapers will hire teenagers in the apprenticeship world.
Kid Jobs – Tips to Keep In Mind
There will come a time in every parent's life when their child asks if they can get a job. Instead of ignoring the request, consider it carefully and talk about it together. Choose the job that fits the child's age to ensure they will be able to handle it. Congratulate them often on how proud you are of them and talk to them about managing their money. If you have a child you feel is too young to tackle a job outside the home, consider utilizing some of these jobs in your home and pay your child a fair wage.
Finally, when considering the top 10 ways kids make money, don't let any employer take advantage of the child hour wage law in your state. If you're unsure of the law, call your local Department of Labor.
Image Credit: Teenagers by Jeanne Boleyn/Wikimedia Commons
This post is part of the series: Teaching Kids Financial Responsibility
Is there a way to learn how to encourage children to save money?Financial responsibility is important, especially when your child finds their own way to make money. Find out in this two-part series how to teach your kids to save money as well as top ways kids can earn money.