Tips for Buying a Preowned or Used Car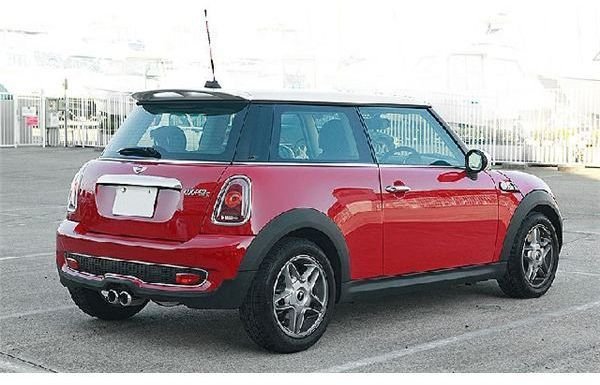 Do Your Research First
The Internet has made it very simple for consumers to find out what a pre-owned or used car is worth, which cars last the longest, and which have the best resale value. Before you venture out to dealerships or used car lots, do some research.
Edmunds, offers both consumer and expert reviews for used vehicles including value and lifetime performance histories. Once you've compared used vehicles, find out what you might pay by visiting NADA's website. NADA allows you to enter a vehicle by year, make, model, and mileage along with preferred equipment to give you a wholesale and retail value. Make sure you print out your research, you will need it when it's time to negotiate the deal.
Keep in mind when shopping, that the NADA wholesale value is what a dealer or used car lot paid for the car. The retail value is what you should expect to pay, although most retail prices can be negotiated.
It's also a good idea to learn important facts about used or pre-owned cars. By taking the time to do your research, you'll have a better chance of getting a good deal.
Probably the best tip for buying a pre-owned or used car is to research the models that interest you first.
Image Credit: 07 MINI Cooper by Tennen-Gas/Wikimedia Commons
How to Buy
Often, vehicle shoppers are caught up in the world of the fast-talking salesperson. To avoid this happening to you, follow these tips:
Take a Friend – Take a friend or family member with you. It's easier for a salesperson to talk you into making a quick decision when you are alone.
Used Car Checklist – Download the Checklist for Purchasing a Used Car from our Media Gallery and follow it to the letter when inspecting a vehicle you are interested in buying.
Warranty – Ask about any warranty that may come with the vehicle, whether it is remaining manufacturer warranty or a dealership or used car lot warranty. Honest dealerships and used car lots will offer at the very least a 3 month, 3,000 mile warranty.
Certified Pre-Owned – Many dealership franchises participate with the manufacturer by offering certified pre-owned vehicles. These vehicles must be serviced and meet manufacturer standards before they qualify as pre-owned. All certified pre-owned vehicles come with a warranty but that warranty does vary from manufacturer to manufacturer.
Test Drive – A huge mistake some shoppers make is skipping the test drive. If a salesperson tells you they don't have time for one, make an appointment or find a dealership or used car lot that will allow you to test drive a vehicle.
Negotiating the Deal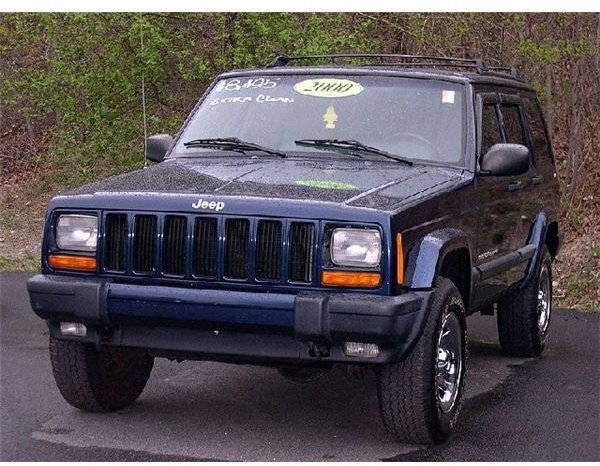 Now that you've done your research and found the used or pre-owned car you want, it's time to negotiate the deal.
Pick the Right Day to Shop – The secret to success in purchasing a used or pre-owned car often means the day you choose to shop. The last few days of the month are your best bet because salespeople are trying to reach sales goals and will offer better bargains.
Price and Fees – Take your printed research with you. When you find the right used or pre-owned vehicle, show your research to the salesperson and ask how close they can come to the price you have in mind. Almost every salesperson has room to negotiate. Ask about fees such as dealer delivery fees, documentary fees, and titling fees. While documentary fees are standard in the auto industry and can range from $300 to $800, they do charge them for a reason. When a dealership or used car lot receives a used car, they must pay their mechanics and porters to service and clean the vehicle before it is sold. Dealerships and used car lots are not allowed to charge you more than what it would cost you on your own to title and register the vehicle. Find out what it would cost at your Motor Vehicle Department to ensure they aren't over-charging you.
Service Contracts – The world of extended warranties and service contracts is very competitive. If you want a service contract, do consider that manufacturer service contracts have been around for years where other companies have faced lawsuits and closures. Ask for up to $200 off the price of a manufacturer service contract if one is offered.
GAP Insurance – Only buy GAP insurance if you will be upside down in your car loan. You know you are upside down if you owe more on the car than what it is worth. If you are upside down, GAP Insurance is good in case your car is totaled in an accident. The GAP insurance company will pick up the difference between what your insurance policy will pay and what you owe on the vehicle. A GAP insurance policy costs a dealership or used car lot between $175 and $200, so if they hit you with a high number, you do have room to negotiate. People who have full replacement coverage on their autos and are not upside down should skip the cost of GAP Insurance.
Financing – Understanding how financing works can be challenging. Often, the best financing for a used or pre-owned vehicle may be with your bank or credit union. To find out more, read How to Finance a Car.
Image Credit: 2000 Jeep Cherokee by Stephen Foskett/Wikimedia Commons
The Bottom Line on Purchasing a Used or Pre-Owned Vehicle
The old saying, "let the buyer beware," comes in to play when shopping for a used or pre-owned vehicle and not all state's have lemon laws. Find out your state's rules on lemon laws by calling your state's Attorney General's office.
Your best bet may be to find a manufacturer certified pre-owned vehicle or to visit a dealership or used car lot you trust.
Before you sign on the dotted line, check with the Better Business Bureau to see if the dealership or used car lot has any unresolved complaints. Ask about arbitration or mediation clauses in the purchaser's contract. It's less expensive to find a resolution to any problems you have once you purchase a vehicle with arbitration or mediation when compared to filing a lawsuit.
Make a commitment to shop around and ask dealerships or used car lots to put their pricing in writing so you can compare apples to apples. If you follow these tips for buying a pre-owned or used car and utilize some common sense, you should be able to enter into a smooth transaction.
This post is part of the series: Should You Co-Sign on a Car Loan
Making a decision to co-sign on a car loan is a serious matter. Other considerations include how to take over payments on a co-signed car loan. Finally, when purchasing a car do you know the actual dealer cost? This series answers these questions.