The Latest on Toyota Safety Problems and Recalled Toyota Models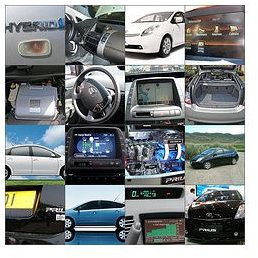 The Latest on Toyota Recalls
Since Toyota began recalling over 8 million vehicles, the list has grown. You can check out the article, Toyota Recall Models, which outlines how to find out if your Toyota model is affected by entering your vehicle identification number or VIN right here on Bright Hub. Toyota has released on its website the following list of models affected as:
2005-2010 Avalon
2007-2010 Camry
2009-2010 Corolla
2008-2010 Highlander
2009-2010 Matrix
2004-2010 Prius
2009-2010 RAV4
2008-2010 Sequoia
2005-2010 Tacoma
2007-2010 Tundra
2009-2010 VENZA
Follow the steps provided in the Toyota Recall Models article, that directs you to National Highway Traffic Safety Administration, or NHTSA's website or Toyota's website. The only way to find out if a particular model is affected by the Toyota recall safety issue is by providing your VIN number, as not all models require recall repairs.
Image Credit: Toyota Prius by Xwelhamite / The Commons
What Toyota Is Saying
Toyota's President, Akio Toyoda met with congress to ensure Toyota safety problems were being addressed. Toyoda statement, "I am deeply sorry for any accidents that Toyota drivers have experienced," may not have been encouraging considering other statements released by the automaker. Toyoda also said his company, "became confused" due to priorities and Toyota sales in the US. In other words said Toyoda, he feared "the pace at which we have grown may have been too quick." These factors may contribute to less consumer confidence in the company.
US Government Concerns on Toyota Safety Issues
Even with Toyota first blaming the sudden acceleration on faulty floor mats, auto safety experts are also blaming Toyota safety issues on sticky gas pedals. Further, some ASE certified master technicians as well as the US Government feel it may be an electrical problem not yet resolved by Toyota.
In an event to make recall repairs easier, Toyota has offered rental cars for Toyota owners free of charge to utilize during the repair process.
Due to the recall issues, Toyota has halted the productions of some of its models including the Camry, the RAV4, Corolla, Matrix, the Avalon, the Highlander, the Tundra and Sequoia.
Toyota's Legal Concerns
William Douglas of McClatchy Newspapers reported, "Federal prosecutors have launched a criminal investigation into Toyota's safety troubles." Subpoenas have been issued against Toyota in both New York City and Los Angeles. Both city governments are concerned with the popular hybrid, the Prius and its braking issues.
Still, some in Washington are blaming both the NHTSA's office of defects and Toyota saying complaints filed weren't treated seriously enough, or quick enough to prevent safety problems or result in the needed massive recall.
Toyota, once the top seller of vehicles in the US, has always stated they made the best quality vehicles of all automakers. With the current recall and safety issues upon the automaker, many are thinking if buying American or domestic cars are the best idea not only for drivers, but the US economy.
Most auto industry experts do feel Toyota will recover but be placed on the same playing field as US automakers. American automakers of late have also faced bad times, leaving many wondering if it's safe to buy a Chrysler vehicle due to bankruptcy issues.
General Motors has also slated a number of dealerships to be closed by October of 2010; however, through joint legal efforts, GM may reinstate some dealers.
Summing Up Toyota Safety Issues
With Toyota struggling to repair affected recall models along with regaining their trust in the car-buying public, it remains to be seen how long it will take for the automaker to return to its former popular status. If you're concerned about Toyota safety issues, visit the NHTSA's website or call the Toyota Customer Experience Center at 800-331-4331.