The Basics of Personal Financial Planning: The Six Steps of Personal Financial Planning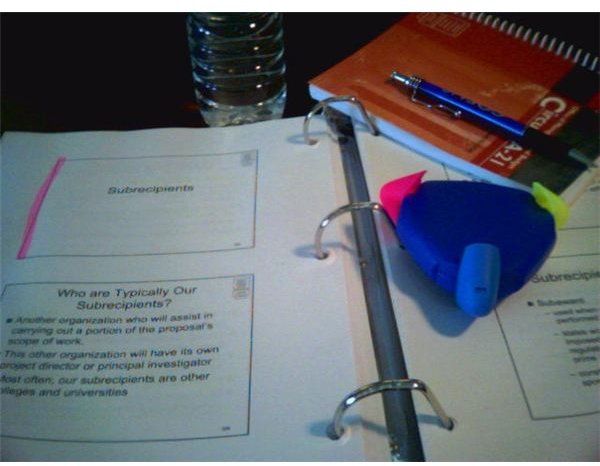 The Definition of Personal Financial Planning
The first step to learning the basics of personal financial planning is to comprehend its definition. It is defined as the process that an individual undertakes to meet personal goals in life by properly managing one's finances. The reference to life goals include, but are not limited to,
Buying one's own home;
Setting aside fund for a child's higher education;
Setting up a retirement fund, and at the least,
Meeting one's emergency situations with less stress and apprehensions.
The Benefits Gained from Financial Planning
In financial planning, you will be provided with alternatives and options on how to handle a monetary undertaking in order to make better economic decisions.
Through the process of mapping out your financial resources and cash utilizations, you can establish the amount of your excess funds. After which, you will evaluate the most suitable and viable investment product or portfolio that could bring you yields or gains at the most opportune time with the most profitable results.
Instead of continuously exhausting your present savings and other deposit accounts, there will be extra funds available to pay off your existing obligations, i.e. mortgage loans, as they fall due or at the soonest time possible. That way, your life savings remain intact and available for future use.
You will benefit from financial planning by being able to rid yourself of debt early, without depleting or even decreasing your current cash position. Investing your money in a viable retirement plan like the Roth IRA plan for example, affords you the benefit of investing in stocks, bonds, mutual funds and even real estate, absolutely tax free. Although there is a required period for its distribution or appropriation, its viability makes it possible for you to pursue a retirement fund plan at twice the rate you intended.
However, these are only some examples of financial planning. There is also the matter of considering short and long term effects that will impact your life's goals. Your current decisions should be made while considering your present and future financial needs in relation to your well-being; hence, the term planning.
Decisions should be made by taking into account the changes or adjustments you may have to make if influenced by external or unforeseen events. In making your monetary decisions, the objective of financial planning is always aimed at providing you with financial security which allows only minimal risks to affect your resources.
Use of Personal Financial Planning Software
The use of personal financial planning software requires a careful selection based on your level of knowledge. Start with the most basic like budget preparations, balancing of checkbook and keeping track of expenses. Take time to read reviews from reputable computing magazines to determine which software fits you and your need.
Popular examples of personal financial planning software include Quicken, Microsoft Money, Mvelopes Personal Budgeting System or Mint.com online tools. These are computing tools that can help you create a budget, manage cash flow, keep tabs on expenses and monitor your investments. Some software also provides the user with research tools for making investment decisions.
On the side, strive to enhance your knowledge by reading online tutorials. Develop a mastery of your financial planning skills by practicing with the accounting and home office free templates available online.
Basics of Financial Planning Based on CFB- Board of Standards
The basics of financial planning are based on information provided by the Certified Financial Planner Board of Standards, Inc. (CFB Board) as the standard guides to learning about financial planning. The College for Financial Planning (College) and the Institute of Certified Financial Planners (ICFP) granted the International Board of Standards and Practices for Certified Financial Planners, Inc, (IBCFP) a certification in 1985, to act as a professional regulatory organization that will promote professional standards in personal financial planning. IBCFP changed its name to CFB Board in 1994.
This is the basic information that an individual should know about personal financial planning; its relevance and importance is related to one's decision for hiring a financial planner, which is the first of the six steps for personal financial planning.
Kindly proceed to the next page where the six steps for personal financial planning are enumerated and explained.
The 6 Steps of Personal Financial Planning and Working With a Financial Planner
1. Hiring a Financial Planner- If you are less knowledgeable about the whole financing concept, you may want to consider hiring a financial planner who could present you with available options. The planner outlines the plans on where to best put your money.
The planner has to state clearly and in detail the services he will extend. On the other hand, the client expresses his or her expectations from the planner. The matter of compensation will also be clearly discussed and agreed upon, including the length of time that the services will be rendered to the client.
Most of all, it should be clear to both the client and the planner, as to who makes the final decision on whether or not to proceed with the investment or divestment of the client's funds.
2. Gathering and Securing Information about the Client-Investor's Financial Status and Goals - In the event that you decide to hire the services of a financial planner, it will be incumbent upon the latter to determine your actual financial status and the specific goals you want to achieve with your resources. Together, both you and your planner will work out personal and financial objectives to establish a time frame regarding the expected results.
If the need arises or requested, it is the financial planner's duty to express his own opinion regarding the risks involved based on his own expertise. Moreover, the planner is required to present documents to support whatever advice he gives you.
**3. Analyzing and Evaluating Information about Client's Financial Status and Options to Meet Goals-**The financial planner thoroughly analyzes all relevant data about your financial status and formulates plans on how your goals can be achieved based on available resources.
On your part as the client, all data requested by the financial planner should be furnished; particularly those that are regarded as essential for analysis, formulations and recommended tax strategies. Data may include, but is not limited to, cash flow statements, current insurance policies, assets, liabilities and other investments if any.
4. Formulating and Developing Financial Planning Proposals or Best Options- The financial planner assumes the task of coming up with the best proposals or recommendations to optimize the realization of your financial goals. The planner has the responsibility of explaining the pros and cons of each proposal. The aim is to provide you with all the relevant information that would help you arrive at a sound decision. In case you're not comfortable with certain proposals, the financial planner should only be too willing to accommodate your request for revisions.
5. Putting into Action all the Proposed Financial Plans- Prior to the implementation of plans, there must be a clear cut agreement on who will facilitate or put into action the proposed financial plans. The norm here is that the client presents himself as the investor while the financial planner will only act as official financial adviser.
6. Keep an Eye and Observe How the Proposed Financial Plans are Coming Along- Make it clear to the financial planner that periodic written reports will be expected for your review. Check the documented copies of the investments to ascertain that the results were gained based on the financial planner's recommended proposals.
You should also check if there are other important and relevant data that were not reported or relayed by the financial planner in his or her earlier reports. Especially if these data could have prompted you to reconsider your options. These matters should be threshed out with the financial planner.
Summary:
The CFB Board gives emphasis not to confuse financial planning with investing. The above scenarios or examples are only meant to illustrate the duties and responsibilities of the financial planner in relation to one's decision to hire the said professional. The basics of personal financial planning likewise include your role, initiatives and privileges as the client.
Reference:
Learn About Financial Planning: Certified financial Planner Board of Standards, lifted from https://www.cfp.net/