Predatory Lending: Don't Be Scammed by Deceptive Predatory Mortgage Lending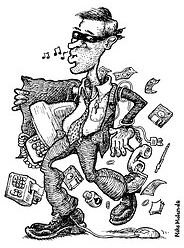 What Is Predatory Lending?
In essence, predatory lending is where the homeowner does not benefit from a mortgage or refinance transaction and the lender does. Predators who often take this deceptive and illegal route have the upper hand and most of the time, they prey on the elderly, low-income families, minorities, and the homeless.
Most victims of predatory lenders often lose their home and have their credit ruined. The most common of all predatory lending is where a greedy predator places an unsuspecting victim in a subprime loan with lots of extra fees. Often, the victims could have qualified for a conventional loan but because predatory lenders seek out the helpless, uneducated, and minorities, they easily gain their trust.
Families facing foreclosure often fall prey to predatory lenders as they tell them they can help them refinance their loan where again, interest rates are higher, fees are charged, and the payments become too high for the homeowner to make causing the homeowner to not only lose their home, but damage their credit and lower their credit score.
Predatory lenders also pounce on the newly widowed. They often entice them into refinancing a mortgage and actually place them in a subprime loan that looks good on paper but actually ends up costing the unsuspecting widow more money each month. When considering advice to the newly widowed, some banks and financial institutions insist it's beneficial for widows to open enormous lines of credit that become too tempting to utilize. If you're a recent widow seek advice before you change your mortgage or open up offered lines of credit.
Image Credit: Office Thief by Michael Molenda / The Commons
Identify Predatory Lending: Don't Be a Victim
There are a few ways you can identify a predator or greedy lender who wants to take advantage of your situation. So you don't get scammed, look for these signs:
Other Predatory Lending Practices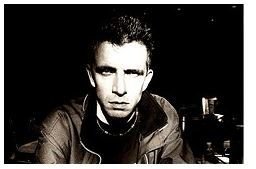 More than just the offer of a new mortgage or help in refinancing, predatory lenders seek additional ways to cheat homeowners.
Flipping – Some predatory lenders will entice a homeowner into a new mortgage promising a lower interest rate as well as real cash money deposited into their bank accounts. The problem? Most of these flipping scams change the original loan into a balloon payment loan. Where a homeowner may have had a 30 year mortgage, they now face a 3 to 5 year balloon which they can't afford to pay or refinance. And those extra cash dollars you get upfront? They are eaten away by fees and interest.

Arbitration / Hold Harmless Clauses – Some predatory lenders will insert arbitration or hold harmless clauses meaning that if you attempt to sue the lender, you either have to face their chosen arbitrators (who will most likely side with them) or agree to hold them harmless against any and all lawsuits filed.
Image Credit: Mean by Diiicra / The Commons
A Checklist to Avoid Predatory Lending
If you are approached to refinance your home or enter into a new loan with an unknown lender, use this checklist to help you make a smart choice:
Did the lender ask you to provide false information?
Did the lender ask you to leave certain areas of the finance contract blank?
Did the lender provide you with a Good Faith Estimate, a Special Information Booklet, a copy of the Truth in Lending Act, or a HUD-1 Settlement Statement? All of these are required so be aware if you have received none of these documents.
Are you constantly asked to refinance your home and your monthly payments and interest always rise even though you are promised otherwise?
Has the lender explained all the fees, interest rates, adjustable interest rates, balloon payments, terms, and pre-payment penalties?
Does the loan amount exceed the appraised value of your home?
Do your settlement costs seem high? If so, ask why.
Were you asked to purchase any insurance or did insurances come with your loan that you did not ask for?
Where to Get Help to Fight Predatory Lenders
The Real Estate Settlement and Procedures Act or RESPA is part of the Housing and Urban Development division or HUD. They aid and protect homeowners from predatory lenders. If you feel you are a victim of predatory lending and have been scammed, you can report the fraud on HUD's website.
You can also seek the advice of your state's Attorney General's office to see if they can assist you in filing a fraud report if you feel you have been scammed through predatory lending.